Here's How To Get In On The Buzzy New Gemini Hair Trend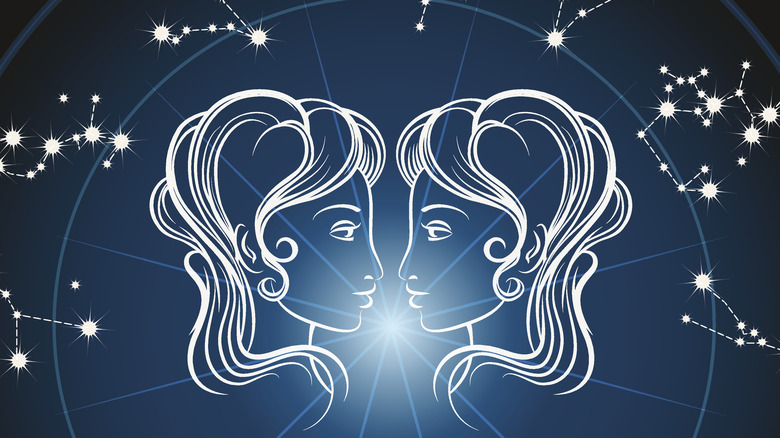 Vectortatu/Getty Images
They're unpredictable. They're fun. They're anything but consistent — they're Geminis. Born between May 21 and June 20, people belonging to this air sign are social people who enjoy exciting activities, listening to music, and learning more about the world around them (via ZodaicSign). Moreover, Geminis are often creative people and tend to be flirty as they chat with various individuals. You should try not to bore a Gemini because this fun-loving zodiac sign typically hates the idea of having to live an unexciting, dry life.
Advertisement
Unfortunately, Geminis have a bad reputation, making them arguably the most hated zodiac sign of them all. Geminis are symbolized by a set of twins — explaining the two different sides of their personalities — and many others believe that this sign consists of gossipy people who talk about everyone else behind their backs, per Vice. All the anti-Gemini rhetoric can make it challenging for people belonging to this sign to feel loved or confident. But society might change its mind about Geminis once the world discovers the hot new hair trend inspired by this zodiac sign.
Dye your hair with two different colors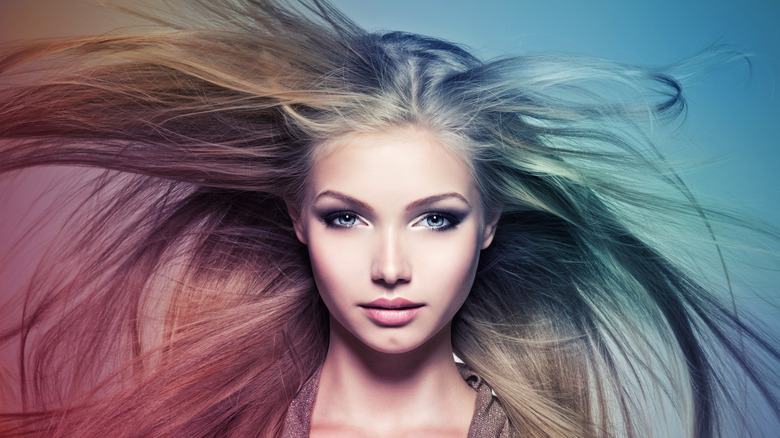 Valua Vitaly/Shutterstock
As mentioned earlier, Geminis often have two different sides to their personalities, and one of those sides is often wilder than the other. And this daring new hair color trend reflects that complex Gemini character, presenting two different hair colors on one person for a two-toned appearance, full of contrast. According to Pinterest Predicts, "Geminis don't have to choose — your hair shouldn't have to either. In 2023, two-toned tresses will take off more than ever. Gen Z and Millennials are behind this rising trend in hair colors that mixes natural hues with bright blues, purples and pinks ... Two is always better than one, just ask the Gemini in your life."
Advertisement
Of course, this dauntless hair trend isn't for everyone, but it's worth considering if you want to explore an exciting new look or can't decide between two hue options. For instance, if you can't decide between dyeing your hair a vibrant purple or dark brown, you can get the best of both worlds by opting for half-purple and half-brown tresses. There are already over 800 posts devoted to #geminihair on Instagram and more than 75,000 posts for #twotonedhair, and this trend will likely be even more prominent in 2023.
Be as bold as you want when experimenting with Gemini hair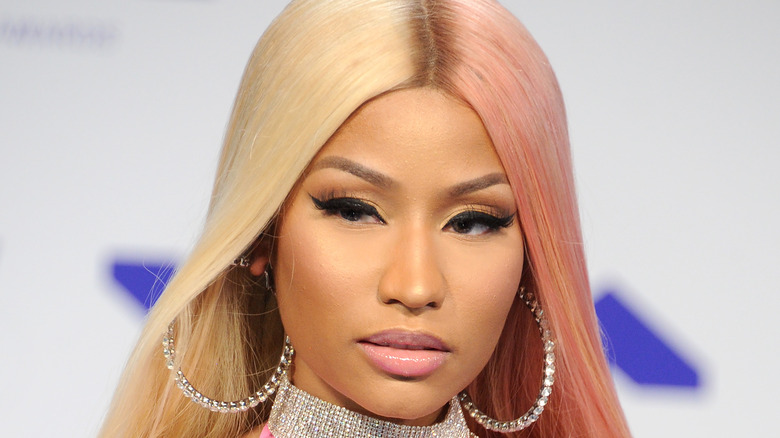 Gregg Deguire/Getty Images
Like the Gemini zodiac sign, the Gemini hair trend is anything but dull, so don't be afraid to rock a wild look. This trend will always make a statement, so flaunt your two-toned locks with confidence if you decide to try the trend. "Gemini Hair is a lot of fun. Hair is an extension of fashion and if you've got quirky and edgy fashion sense, why not apply it to your hair as well ... Most recently, I've done deep orchid hair with teal roots, a baby pink and jet black split dye, and jet black with peek-a-boo color blocks in violet and dark blue," Quia Querisma, a hairstylist, told Well + Good.
Advertisement
A TikTok user showed viewers a hair transformation video, as she started with all blond locks and then went to the salon and opted for half blond and half light reddish hair. The TikTok user rocked the Gemini hair look, as the added dimension to her hair made her locks appear significantly more striking, unique, and fun. So, in keeping half of her tresses blond and making the other half red, she presented a quirky-chic bold new look without losing sight of her previous hair color.
Therefore, if you want to try a new look but don't want to commit to only one hair color, why not give the Gemini hair trend a chance — and maybe the Gemini zodiac sign, too?