How Your Vaccination Status Can Impact Your Relationships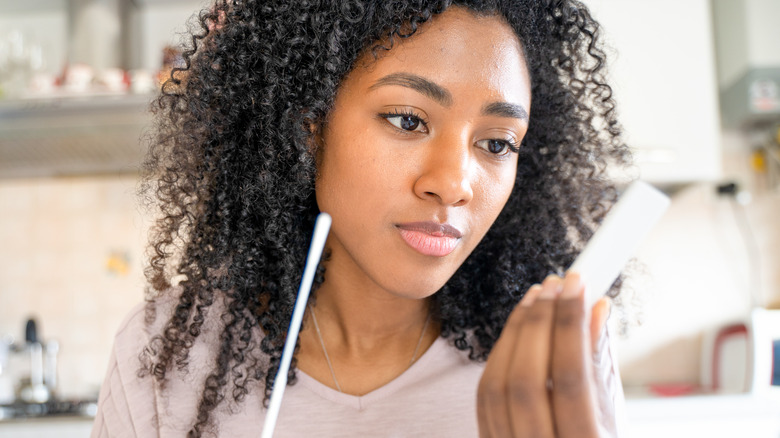 Tommaso79/Getty Images
Anyone who is single will tell you that dating comes with its fair share of challenges, but since the COVID-19 pandemic, the number of obstacles has only grown. By January 2021, the deadly disease was estimated to have caused more than two million deaths, according to the Mayo Clinic. Researchers worked tirelessly to develop COVID-19 vaccines, and by 2021, the first rollout of these shots was given the green light. Until then, however, most of us spent our time cooped up in our homes, quarantining and trying to accept the fact that dating could potentially expose us to the disease.
While we might have assumed that the availability of COVID-19 vaccines would help us get back onto the dating scene, it only made things more complicated. What happens if you date someone who isn't vaccinated even though you have the protection? Will someone choose not to date you if you aren't vaccinated? These are real questions that singles now have to consider as they make their way through the dating pool.
According to a July 2022 poll conducted by the Pew Research Center, the majority of those who use dating sites (47%) claim that it is "very or somewhat" important to know the vaccination status of potential partners. Does that mean that skipping the vaccine is now a deal-breaker for some of those "fish in the sea"? Here is how your own status might affect your relationships.
The rise in vaccination status importance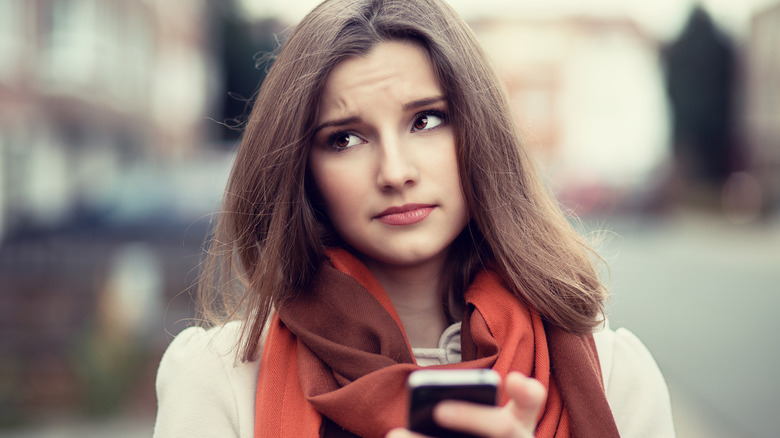 HBRH/Shutterstock
In the early stages of the vaccine rollout, you might not have had your vaccination status at the top of your mind in terms of dating. Now, it could end up being a deciding factor for someone who is interested in meeting you in person. A 2021 survey conducted by Mashable found that 64% of vaccinated singles considered it to be "very important" for a potential partner to be protected. A similar survey carried out by Match.com suggested that 56% of people are "somewhat" or "very concerned" about their date's vaccination status.
As the Pew Research Center notes, many online dating websites have now rolled out features, such as badges, that allow users to quickly see if potential matches are vaccinated against COVID-19. "OK Cupid, Bumble, Tinder — they've actually got functionality now where you can put your vaccinations onto your dating profile," data analyst Jason Lee told ABC7 Chicago. "I was a little surprised at how quickly they got this up but I'm not surprised it's become a thing." 
That being said, many of these websites introduced virtual dating options at the beginning of the pandemic. Depending on your vaccination status, your potential partner's status, and your levels of comfort, this might still be a viable option for you as you weigh the risks.
How to date safely in the COVID-19 era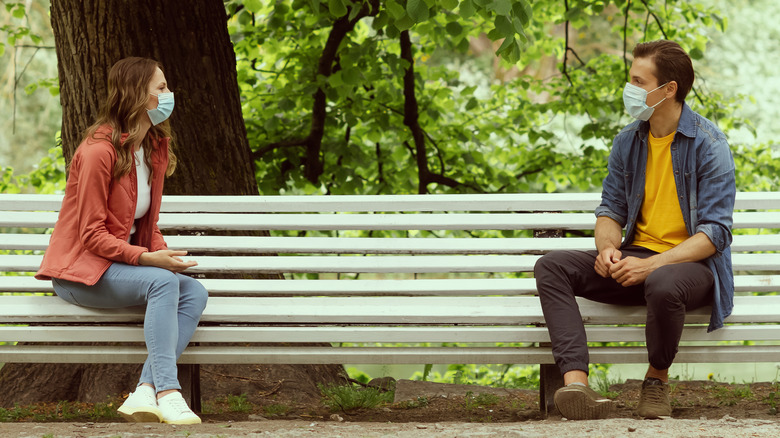 Maksim Shmeljov/Shutterstock
Regardless of your vaccination status, one thing is for certain: COVID-19 has changed the way everyone interacts on an intimate level. Given how easily the disease spreads, as well as the health risks involved, there is a lot to consider when seeing anyone in-person. However, there are a few ways you can leave the house for a date and minimize the risk of catching COVID-19.
"Everything people want to do is a little risky right now," primary care physician Dr. Kimberly Harden explained to Rush University Medical Center. "The safest thing that you can do if you are going to be close to someone is a hug with a mask on. However, the risk goes up the closer you are physically and the longer you spend time in each other's personal space." If you choose to meet in person, select a location where you can be socially distant. Keeping your dates outdoors (weather permitting) is even better, as this can minimize the risk of disease contraction.
If you do decide to be intimate with your date, wear a mask. Masking can prevent any COVID-19-contaminated respiratory droplets from transferring between you and your partner. Finally, don't forget the benefits of testing for COVID-19 before and after your date. Doing so can prevent the spread of the disease.