Refillable Skincare Is The Sustainable Trend We'll See More Of In 2023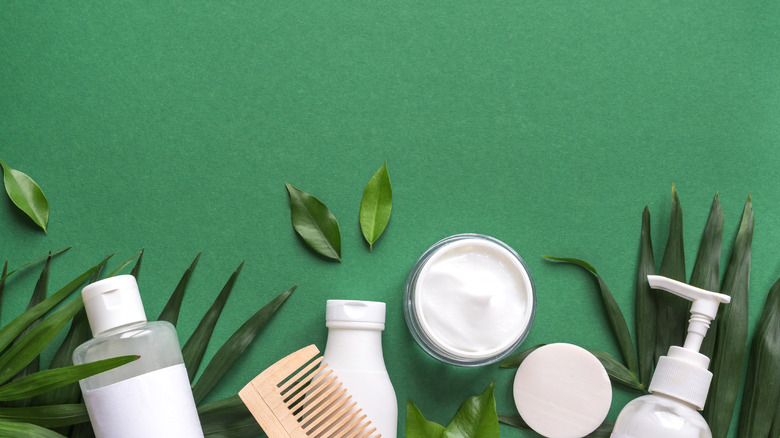 Mizina/Getty Images
When it comes to sustainability, the skincare industry has a long way to go before reaching an acceptable standard. For years, the skincare industry has become known for its overpackaging and nonreusable products. Whether it's for branding purposes or packaging, there's no denying that some skincare packages are too wasteful. With more brands focusing on reducing waste, more are turning to refillable skincare to exercise their green thumb. Thus, refillable skincare has slowly been on the rise in the last few years, but in 2023, more brands will look at expanding their refillable products.
Although some might think that refillable products would affect a brand's profit margin, the reality is that offering a refillable product is becoming a financial success for some companies. The NPD Group reports that, in the United Kingdom, premium refillable beauty products rose 47% in the first half of 2022. This exponential growth in refillable products in just one of the biggest markets for skincare shows how refillable products are the way forward. Besides sustainability, there are plenty of reasons why consumers will love refillable products in 2023. However, the most critical part of refillable skincare products is that consumers and brands can come together to reduce the amount of waste the skincare industry creates.
Why you'll see more refillable skincare in 2023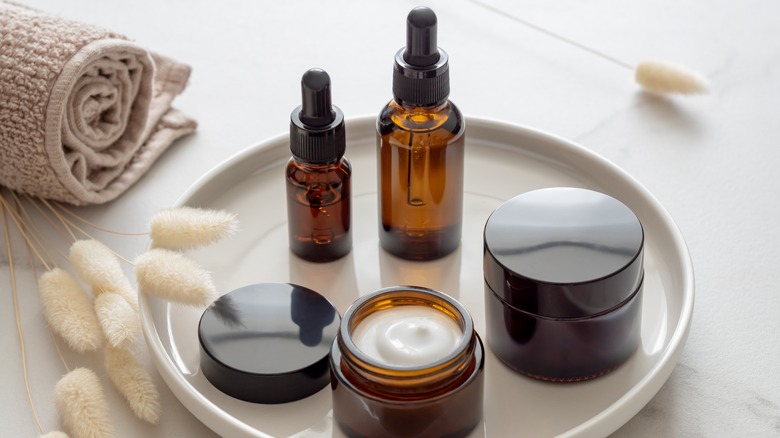 Irina Kvyatkovskaya/Shutterstock
Besides the fact that more brands want to work on their sustainability, refillable skincare presents a unique opportunity for brands to increase their customers' loyalty. Practical E-commerce explains that sustainable practices in general bring a rise in customer loyalty to a brand. While some customers value brands that offer refillable options, others look at it as a cost-effective perk. Instead of spending money and time to repurchase their favorite product, customers would rather receive the refill at a fraction of the price via subscription. If brands have customers subscribe to receive their refills, they ensure that the customer will keep returning. Instead of taking the risk that customers find another brand, offering refillable products strengthens the loyalty between customer and brand.
While it's true that consumer trends will ultimately help brands push to make sustainable moves, more consumers are now looking for brands that care about the planet as much as they do. Shannon Goldberg, Izzy Zero Waste Beauty's founder and chief zero waste officer, tells Brightly, "The global beauty industry is a $532-billion-dollar business that creates more than 120 billion units of packaging every year. This packaging is the number one contributor to plastic production in the world." These facts follow a report by Brightly, which states that 57% of consumers are unlikely to buy from a brand if it uses unsustainable packaging. With consumers seeking sustainability, it's hard to see how refillable products are not the solution in 2023.
What to look out for when buying refillable products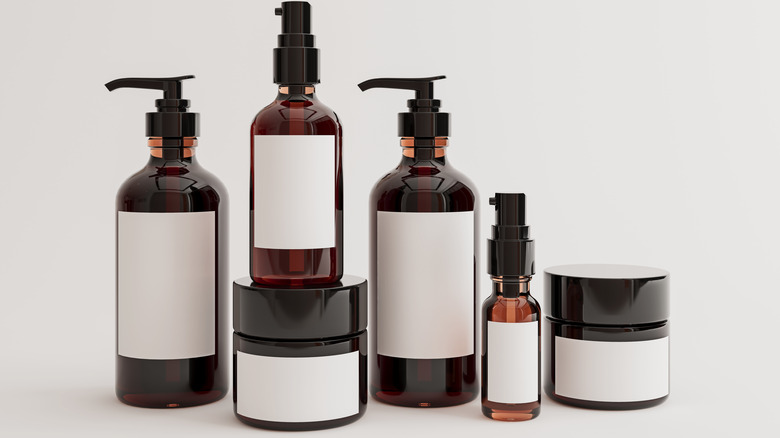 Snorkulencija/Getty Images
Although refillable products will be the newest skincare trend in 2023, there are some aspects of the process to be worked out. Skincare founder Tata Harper, who established a brand of the same name, explains to Harper's Bazaar, "When dealing with such highly concentrated formulas, you need to ensure ingredients are kept fresh. This can be tricky when creating a refillable system for skincare compared to bath and body refills because the system needs to avoid any sanitation or hygiene issues." While Tata Harper has an easy process to avoid these problems, many other brands have still to figure out how to bring sustainability to skincare. 
When looking for refillable products, you want to ensure that you are reaching quality products. Whenever you are refilling a product, you want to know that the quality will remain. Dr. Steve Xu, the founding dermatologist of Geologie, tells Women's Health Magazine, "When formulas are exposed to air and start oxidizing, the clock starts ticking on their efficacy. It's important to be on the lookout for brands that are consciously creating formulas and packaging which are truly intended to be refilled." 
Before purchasing a refillable product, know the ingredients and purpose behind the product. Unfortunately, many brands will use this trend to make their products refillable without truly making them refillable. However, as we see this trend take off in 2023, you can be certain you'll see plenty more of your favorite products come in refillable options.