Could Discord Be The Next Twitter?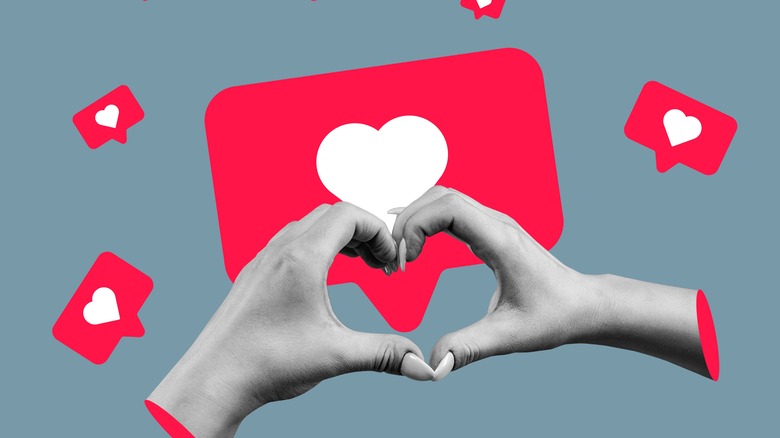 Anton Vierietin/Shutterstock
To say that Twitter has changed over the past few months would be an understatement. While some would argue that the social media platform has already undergone dramatic change over the years, perhaps the biggest overhaul came at the end of 2022. As ABC News reported, Tesla CEO Elon Musk acquired Twitter for about $44 billion.
Musk has been a divisive figure in the public eye, skirting the line between corporate billionaire and high-profile celebrity with political interests. As a result, not all Twitter users were excited to hear about Musk's takeover of the social media site. In some cases, former Twitter diehards began scrambling for alternative platforms in fear of their voices eventually being silenced.
One of the platforms that grew in notoriety after Musk's Twitter acquisition was Discord. While some were already familiar with it, it only recently skyrocketed in popularity when others recognized its potential to serve as a new place to connect — but what exactly is Discord? Can you use it the same way you use Twitter? Here's what you need to know about the social networking platform if you're seeking an alternative.
The background and basics of Discord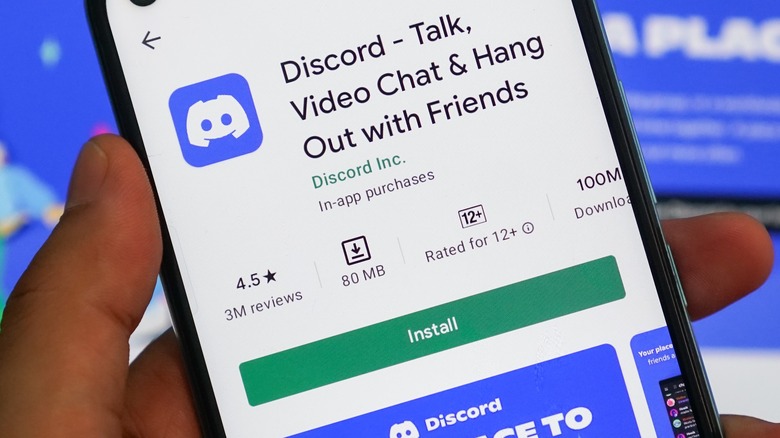 mouby studio/Shutterstock
If you've never heard of Discord but are looking for a Twitter alternative, it could be an option if you're interested in the "social" part of "social media." Discord functions more like an active chatroom than a platform that you occasionally visit to stay up-to-date on trends. As Insider notes, Discord originally launched in 2015, but it has quickly grown in terms of its user base. Approximately 140 million people log onto Discord monthly, according to the platform, and it has helped foster relationships around the globe.
In the most basic sense, Discord is a place where users can message each other at any given time. To sign up for the platform, you can install the app on your mobile device or desktop, or access Discord directly from the web. Once you create an account, you'll be asked to join a server, which is what online communities are called on the platform. Servers typically consist of users with similar interests, such as video games, but these can also be niche. For example, you might be able to find a server with other users who share an interest in your favorite musician or television show. Discord allows its users to join up to 100 servers, and alternatively, you can create your own server if you don't like what you see.
How Discord separates itself from the pack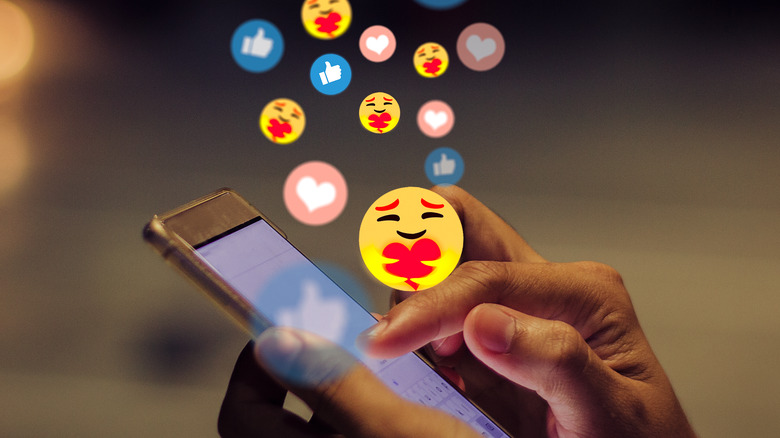 Urupong/Getty Images
If you do decide to create a Discord account and join a server, you'll likely notice that the platform looks and functions similar to a chatroom. However, these aren't exactly the chatrooms of the AOL era: Discord servers have multiple easy-to-use features that prove we've come a long way in terms of internet-based communication. Everything from GIFs to custom stickers can be uploaded onto servers while conversing with other users, enhancing the entertainment factor.
Many social media platforms these days (take Instagram, for instance) also have these features. That being said, Discord's chatroom-like design differentiates itself from these other social networks by encouraging real-time conversation with other users. While you might mindlessly scroll past a friend's Instagram Story full of stickers, for example, you may be encouraged to use a sticker to react in real time to a message you see in your Discord server. This can make Discord one of the more difficult social apps to close out of if you're trying to be mindful of screen time. Regardless, it's hard to argue its potential value as a web-based communication tool, even if you aren't seeking a Twitter alternative.
Discord's value to the gaming community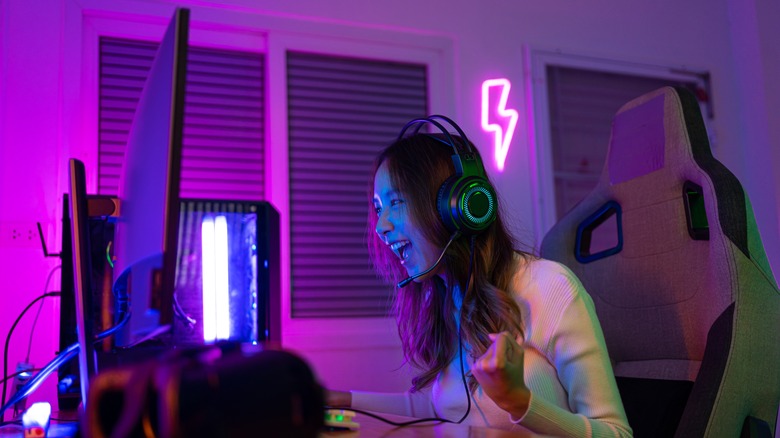 MMD Made my dreams/Shutterstock
One of the reasons Discord rose to fame long before Musk's acquisition of Twitter was because of its popularity in the gaming community. Discord has helped gamers with common interests find each other, develop their own servers, and collaborate more efficiently. It's also worth noting that, in addition to being able to post written messages, Discord has video and voice functionalities as well. Among gamers, this allows for real-time conversation during play.
If you host your own server or simply want more control over the conversation while gaming, Discord might also be the platform for you. Gamers who use the option to run Discord in a browser can micromanage sound during voice chats. The ability to adjust audio levels on the fly might seem like just another feature. However, it can be invaluable to players who want to be able to access these functions without exiting their game.
In the most basic sense, Discord can also benefit video game streamers who are looking to grow their follower base. Because of the option to create your own server and the large existing base of gaming fans on the platform, it's a streamer's paradise.
How to maintain your privacy on Discord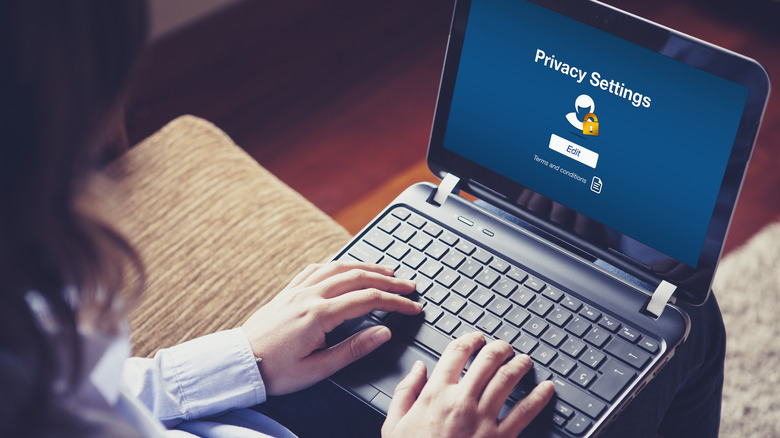 David MG/Shutterstock
Twitter has inarguably changed what it means to be held accountable for what you post on the internet. "Cancel Culture" and the act of being "canceled" have become parts of our vocabulary, for better or worse. As the potential to be ostracized by the public (albeit on the internet) continued to grow, more people familiarized themselves with privacy settings on social networking platforms. From blocking other users to making your account private, there are ways to limit unwanted interactions on Twitter. Similarly, there are privacy options you may want to take advantage of if you join Discord.
As explained on Discord's support page, users have the ability to set separate privacy settings for each server they join. They can also block direct messages from people they haven't approved as friends, and block other Discord users altogether. In terms of friend requests, users can either allow all other Discord users to send one, limit them to only mutual friends, or limit them to server members.
In the event that you ever want to report an incident to Discord, the platform recommends linking them to the message in question to open an investigation into the issue.
Expert tips for mastering Discord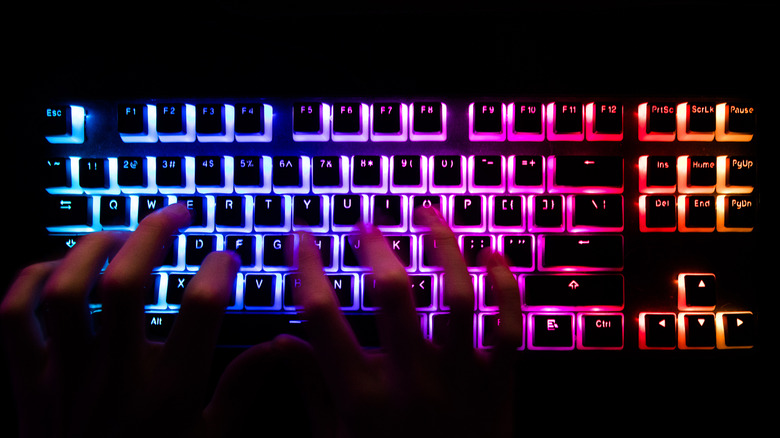 Bloomberg/Getty Images
Once you've joined Discord and found servers of interest, you can begin to familiarize yourself with tips to make the most of the platform. One of the easiest ways to prevent being overwhelmed by all of the site's bells and whistles is to silence them — literally. Discord allows you to control what type of notifications you receive from the servers you join. This can be immensely helpful if you don't want to be notified about every ongoing conversation but also don't want to leave the server.
Unlike some social media platforms, Discord also allows you to format the content of your posts. For instance, if you want your message to appear in bold to other users, you can start and end it with two asterisks. Finally, don't forget about the helpfulness of keyboard shortcuts, especially if you anticipate relying on Discord's desktop app. Discord calls keyboard shortcuts "keybinds," but the concept is the same: you can assign different keys to do everything from muting to deleting messages. If you expect to be multitasking while on Discord (as many gamers do, for example), set up keybinds sooner rather than later.
Is it worth ditching Twitter for Discord?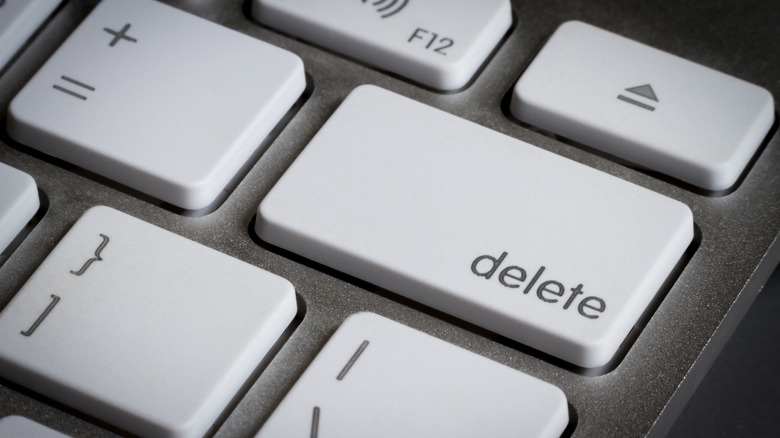 Gohengs/Shutterstock
While not everyone has been bothered by Elon Musk's takeover of Twitter, many members of the Twitterverse have at least been motivated to look at alternatives in light of the situation. Discord is just one of the many options that have popped up as a potential replacement to scratch the itch to socialize online.
As with other alternatives that have grown in popularity, however, it's worth examining the functionality and purpose of Discord. Creating an account, browsing through servers, and finding a sense of community all take time. In the end, this time might go to waste if you don't find it as easy to log on and keep up with your servers as you thought it would be.
Understanding how Discord operates as a platform can help you determine if it's a viable replacement for Twitter in your life. For example, you may have never liked the idea of chatrooms (even in the AOL era). Twitter might have appealed to you because of its simplicity — you could log on, see what's trending, and quickly draft a post. Ultimately, you should weigh the pros and cons before investing your valuable time on any social network.