How To Get The Undercut Look If You Have Curly Or Textured Hair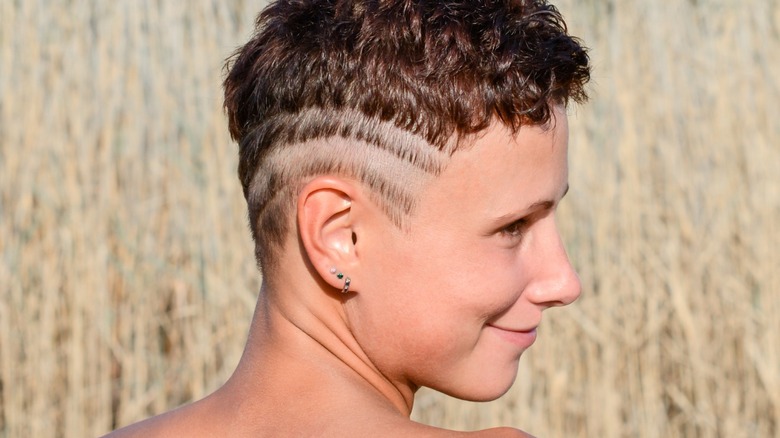 ChocoPie/Shutterstock
It's a new year, and that means it's time for a new look. If you've ever wanted to rock a short hairstyle, take this as a sign to go for it! We're talking pixie cuts, bobs, and daring undercut. Maybe you've been wanting to take the plunge, but are worried because you have curly or textured hair. Don't be! You can totally pull off the undercut look no matter your hair type. As a matter of fact, it's actually perfect for curly hair because it makes the curls much easier to maintain, All Things Hair explains.
Before you go for the big chop, make sure you choose a stylist that's experienced in this type of cut, and let them know the amount of work you're willing to put into styling your hair every day. You should have some idea of how long or short you want to keep the sides so they can better understand your wants and needs (bringing in a photo for inspiration never hurts either). Learning how to understand clipper guard numbers can help you out tremendously as well. If you need a further explanation or refresher on the number system, check out Hair Mechanix.
By communicating to your stylist exactly what you're looking for, you're more likely to walk away with a positive experience and a bada** new 'do. Now, let's get into some of the best undercuts for curly or textured hair. 
Keep natural hair short and sweet
This cut is perfect for those who want to maintain their natural texture, but are through with all of the time and products it takes to style a full head of curls. When you go to the salon, ask for a super close shave along the sides, and keep your curls nice and short on top. You'll be surprised how little you actually have to style your hair every day. If you want to really turn heads, ask for a sharp design like the one you see in the photo above.
Rock out with a mohawk
Your inner rockstar is calling, and she wants (needs) you to get this haircut. Mohawks are the ultimate punk rock style, but you can make it softer by keeping the sides a bit longer so the contrast against your curls isn't as harsh. Asking your stylist for a two or three on the sides will seamlessly blend everything together.
Opt for the asymmetrical look
Here's a style for those who aren't ready to commit to a full undercut. When you arrive at the salon, ask your stylist for an asymmetrical look, and be sure they know how much volume you'd like to maintain. The contrast between the voluminous curls and the close shave is super sexy and chic.
Go bald or go home
Okay, we don't mean actually go bald; we're saying it's worth considering the idea of completely shaving the sides and back of your head so you're left with nothing but curly locks on top. If this isn't bold enough for you, add some pops of color to the tips as you see in the photo above. This look is by no means for the faint of heart, but it sure is fun.
Keep it subtle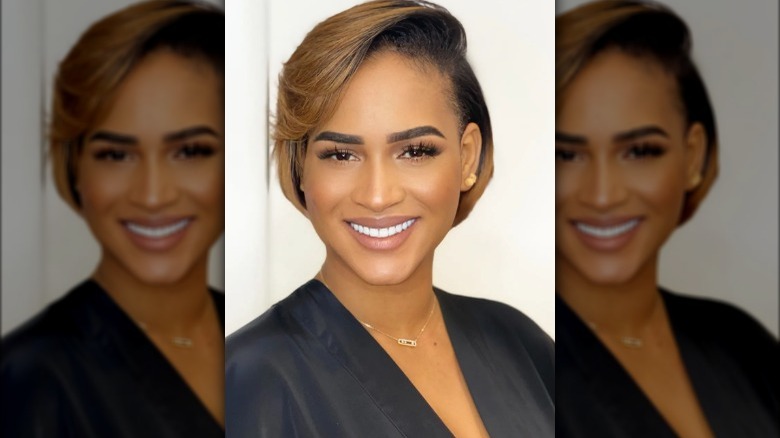 Instagram
Undercuts aren't always about getting as close to the head as you can; you can still rock this look without sacrificing your beautiful gorgeous, natural locks. To get this look, tell your stylist you'd like to keep the bulk of your hair so you can still style it — you just want to shave a bit off the side to give you some edge.