How Mermaidcore Is Going To Permeate Makeup Trends In 2023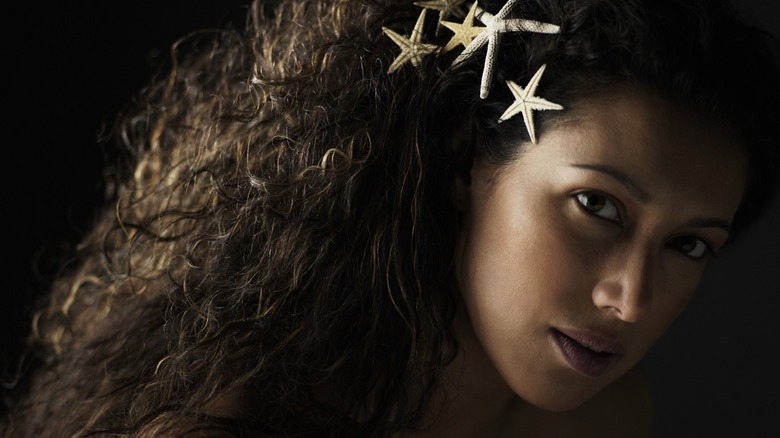 Ryan Mcvay/Getty Images
With the upcoming release of "The Little Mermaid," makeup and beauty trends are shifting toward what industry professionals are calling mermaidcore. The idea behind the aesthetic is to make you look as if you were, well ... a mermaid. Think dewy skin, iridescent shimmer and shine, and sea-inspired accents, according to The Lexington Line.
With the right inspiration, anyone can pull off the mermaidcore look. And the best part about it is that it doesn't require many products or steps, and is completely customizable. You can go all out or keep things understated.
If you're interested in this trend, we know all the tips and tricks to get you started. As we said, it's relatively simple, so don't be afraid to give it a try! You may have to play around with the right products to match your skintone and skin type, but once you've found them, the rest is a walk in the park.
Sleek back wet hair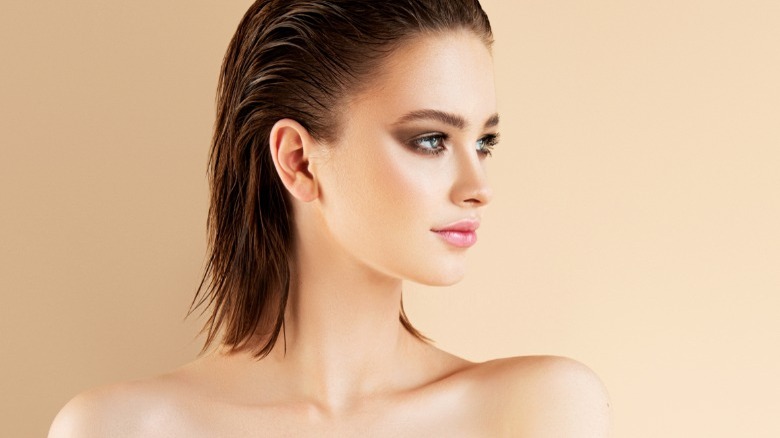 Sofia Zhuravetc/Shutterstock
Say goodbye to bouncy blowouts and hello to sleekness. This style is meant to give the illusion you just stepped out of the shower. To get the look, all you need is gel, hairspray, and a rat-tail comb. Start with wet or dry hair, then apply a decent amount of gel to your roots and strands. Use the rat-tail comb to slick back your hair, spray on a generous amount of hairspray to lock the look in place, and you're done!
Get the luminous look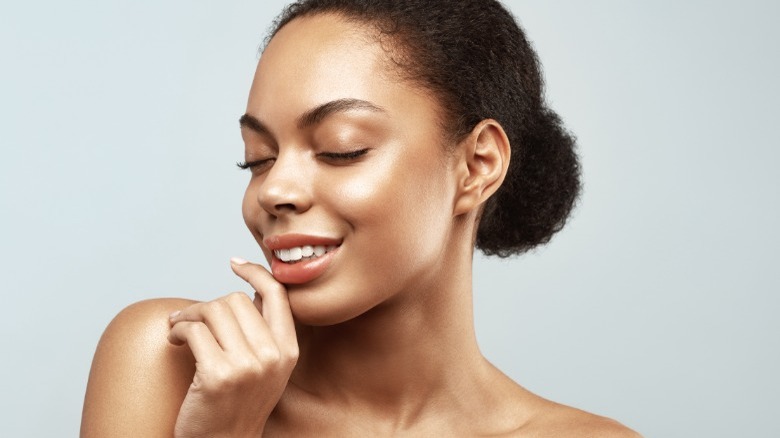 Beauty Agent Studio/Getty Images
Mermaidcore is all about looking luminous — from the eyes all the way to the collarbone. Now's the time to ditch your matte products and reach for your liquid shadows and highlighters. The best part about these products is you only need a small amount to give yourself that shimmery glow. You can never wear highlighter in too many places if you ask us, so feel free to rub it over your shoulders and onto your decolletage, too.
Consider pearl accents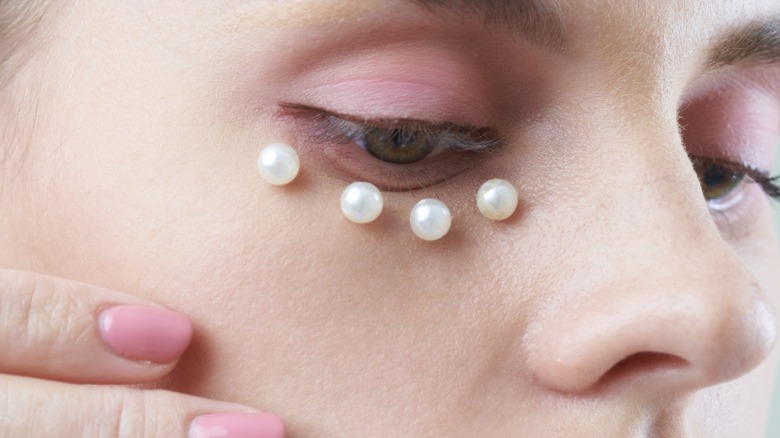 Dragonimages/Getty Images
To give the impression you've just returned from a trip under the sea, think about adding faux pearl accents to your look. Simply add a dab of lash glue to the pearl or directly onto your face, then apply them where you'd like them. For a bold look, we recommend placing several under your eyes. If you're looking to be more subtle, opt for a single pearl on the outer corners. Placing a few along your hairline could be a pretty look, as well.
Go for the glossy pout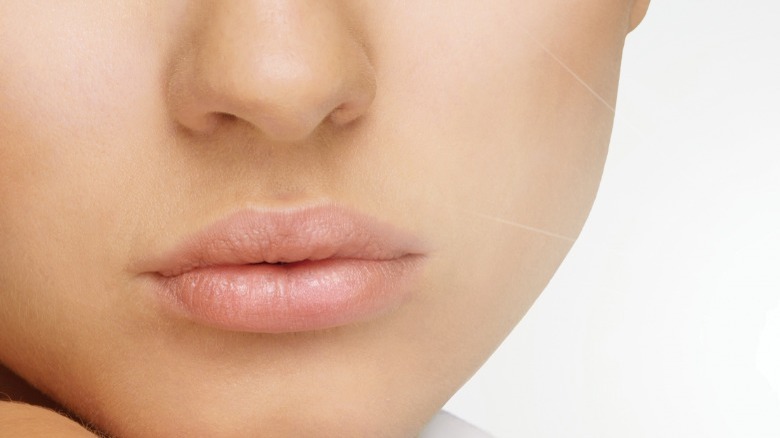 Billion Photos/Shutterstock
To complement your glowing skin, reach for your favorite shiny lip gloss. Matte liquid lipstick once ruled the makeup world, but it's time for an upgrade. We say, the glossier the lip, the better. To embrace the mermaidcore trend, we suggest sticking to lighter shades, like soft pinks, barely there blushes, and natural nudes. After all, it's the glossy shine that you want to stand out.
Embrace iridescent nails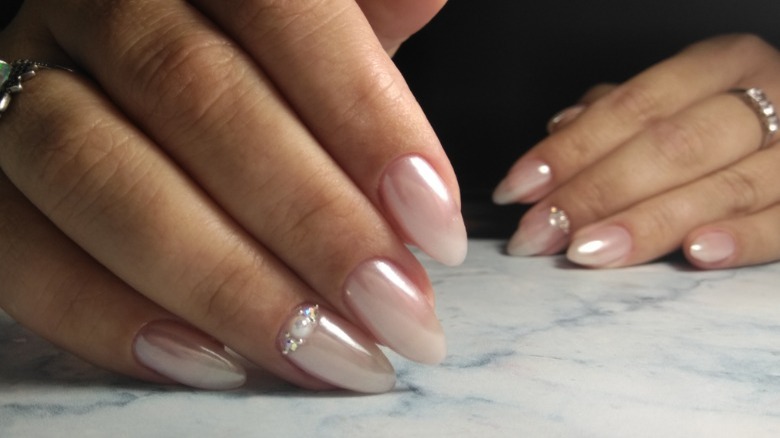 Olejohny/Getty Images
The mermaidcore aesthetic doesn't have to stop at your shoulders. You can really embrace your inner Ariel with iridescent nails, which are so on-trend right now. The key is to choose a lighter polish, such as pink, white, or even light blue, and make sure it has a pearlescent glow. Be sure to add a glossy top coat, and even a pearl accent or two, to really make your nails pop.