The Phoebe Bridgers X Catbird Collab Is What Delicate Jewelry Dreams Are Made Of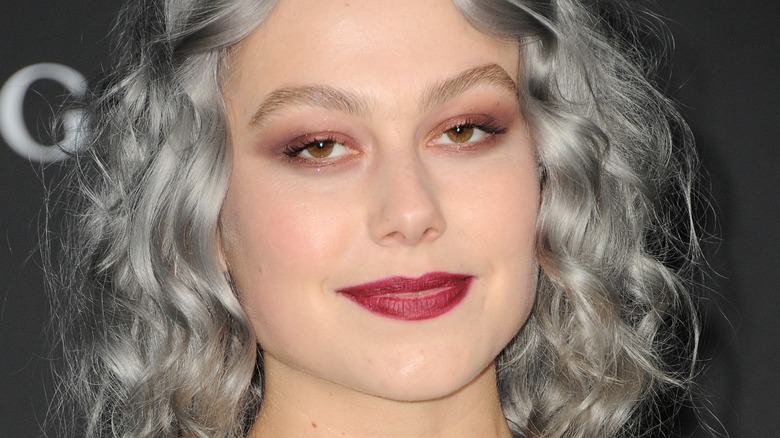 The beginning of the year is a great time to reevaluate your wardrobe and accessory collection. Spring cleaning is coming up, and with Valentine's Day in February, it's a great time to see what you want to add and what you want to get rid of. Just in time for this, Phoebe Bridgers' Catbird NYC jewelry collaboration just added more charms. What's more, these new additions pair well with anyone's style or gender expression, making them the perfect pre-V-Day release.
In a February 2 Instagram post, Bridgers shared the new charms for her collaboration with Catbird, writing, "Here are the charms I made with @catbirdnyc," as she showed off the gorgeous new necklaces and charms. The company also wrote on its site, "We've long admired Phoebe's work and reflective lyricism — after years of quietly outfitting her in Catbird jewelry, we decided to design a small collection together." Bridgers is known as the queen of sad girl music, but even though her fans love to joke about their Lexapro prescriptions and her lyrics, the "Kyoto" singer created a name for herself among indie pop and rock fans everywhere. And now all of her Pharbz (aka Phoebe Bridgers fans — a riff on Nicki Minaj's Barbz) can have a piece of Bridgers on them at all times.
Bridgers' new charms are celestial
Bridgers' collaboration with Catbird began in December 2022 with the release of a heart-shaped skull charm that doubles as a friendship charm to share with someone special. The charm sold out in 24 hours, but new charms dropped on February 2 — and these evoke a more celestial feel. The new charms include a spaceship with a pearl cockpit and dangly metal to mimic a light beam, which is aptly named "I want to go home," a lyric from her song "Chinese Satellite" off her second album, "Punisher." The other charm is a small circle of moonstones on top of a metal background. The words "I'd give you the moon" are engraved on the back in Bridgers' own writing. This is from "Moon Song," a heart-wrenching track about loving someone so much you'd do anything or give anything up for them, even giving them the moon if you could.
Fans and jewelry stans can purchase these new charms on the Catbird website or directly on Phoebe Bridgers' merch store. On this line, Bridgers told W Magazine that she loves "pretty much anything to do with space," so it not only makes sense that these songs exist but that she chose these lyrics to inspire this part of the collection. "I like weird theories about aliens, I like astronomy and astrology — anything with a space aesthetic, whether it's the Mars Rover or stars on a little kid's ceiling," she told the outlet.
Bridgers' jewelry collab supports a great cause
Phoebe Bridgers' jewelry pieces range from $98 to $490, but fans can rest easy knowing that their money is going toward a great cause. In fact, Catbird donated $25,000 to The National Center for Transgender Equality in honor of Bridgers' collection. After all, this is a cause close to Bridgers' heart. "With such a historically gendered thing as jewelry, it felt special to be able to point to the stuff I care about and not participate in the archaic views around it," the singer told Vogue. "Especially something that is so related to class. It's cool to be using diamonds and pearls to pay for trans rights."
Unlike many other influencer or celebrity collabs, Bridgers actually wears and has been a customer of Catbird for years. She wanted to put into the world pieces that not only she would wear but also people of all genders. On this, she said the line contains "jewelry my brother would like" as well (via Vogue). Furthermore, Bridgers told W Magazine that in order for her to wear jewelry at all, it "has to disappear," meaning she prefers delicate and simple pieces that she can rock both on tour and off.
The charms can be purchased in a necklace or bracelet, or you can buy them separately and craft your own hanging jewelry or earrings. While some styles are sold out already, it's likely that fans will see more charms from Bridgers and Catbird in the future.