Pump Up Your Ponytail With 5 Perfectly Volumizing Tricks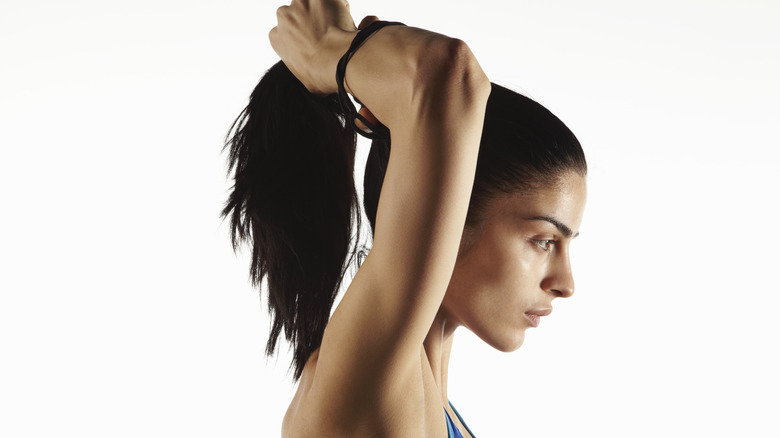 Moof/Getty Images
Creating a ponytail should be an easy task for anyone. Simply throw your hair back and tie it with a hair tie, and you are ready to go. However, if you have thin hair, the ponytail look can be another hairstyle that simply doesn't work with your hair type. According to LovelySkin, thin hair is simply used to describe those who have less hair per square inch of the scalp. When creating hairstyles, it means you have less hair to work with to create these looks. However, when creating looks like a ponytail, you tend to see the most trendy styles with voluminous and full-looking hair. There are many reasons why you may have thinner hair than others but it doesn't mean that you can't achieve the same amazing hairstyles as those with thicker hair.
To create a hairstyle that looks voluminous and full, all you need is a few tools and techniques to fake thickness that might not naturally be there. At the end of the day, it's about finding the right tips and tricks to get the looks you've always wanted. Thankfully when it comes to creating ponytails, there are more than enough ways to get that full-looking ponytail you are dreaming about.
Hold it up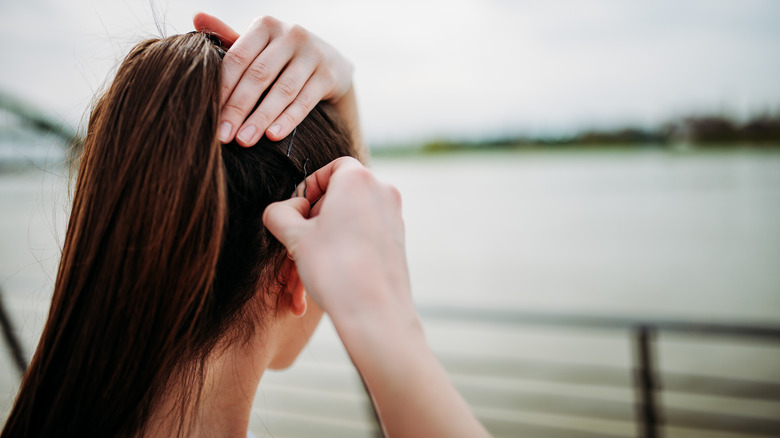 Branislav Nenin/Shutterstock
If you suffer from a thin and flat ponytail, you need to add some leverage to your ponytail. For those with naturally thin hair, adding volume can be nearly impossible. The best way to fake a thick and full ponytail is to lift your hair higher than where it's sitting. After pulling your hair back into your ponytail, add bobby pins underneath the hair-tie in an X shape, so it holds your ponytail up. Instead of falling flat, this simple bobby pin will give you a perky lift and make it seem filled with volume.
Add a second ponytail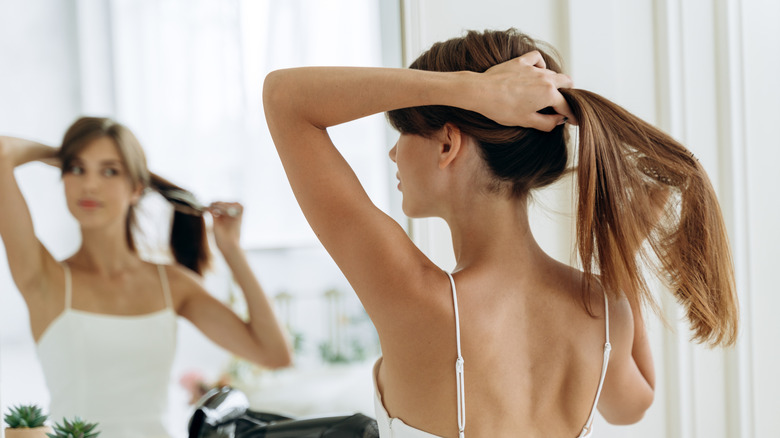 Sklo Studio/Shutterstock
This ponytail hack has made waves for being an easy way of creating more volume in no time. To create a double ponytail, start by splitting your hair into two sections. Tie the top portion into a ponytail and follow it by tying the bottom portion. The top ponytail should fall on top of the second ponytail creating the appearance of one large ponytail. This trick will help the tail portion of the ponytail will appear to have more volume. Create both ponytails in one line for a seamless and unobvious look.
Add clip ins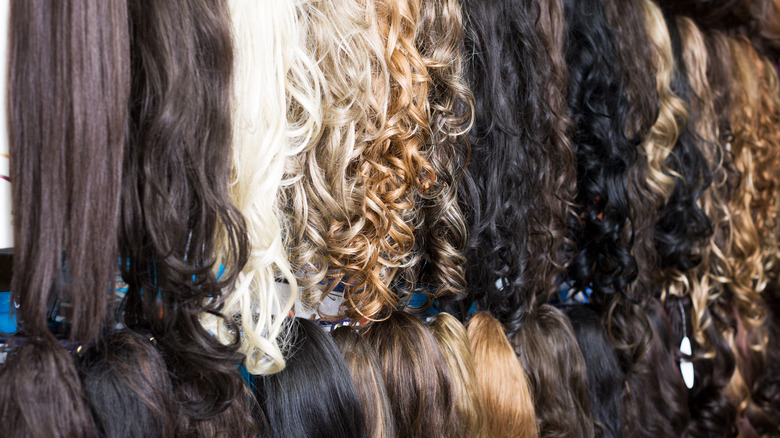 Jackf/Getty Images
The easiest way to add some more fullness to your hair is by adding more hair to your ponytail. Hair extensions and clip-ins are the perfect tools to give your hair more volume and thickness. If heading to the salon seems daunting to get hair extensions, all you need is a set of clip-ins to match your hair color. If all you need is an extra boost for your ponytail, you can even opt for clip-ins specially made for ponytails. These clip-ins don't need to remain in your hair long-term and will help your ponytail appear fuller.
Tease your hair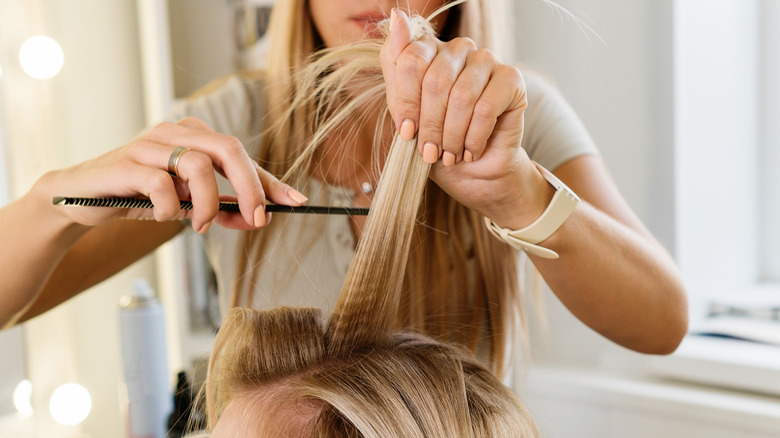 Vagengeym_elena/Getty Images
One of the oldest tricks in the beauty world for creating more volume is by teasing your hair. All you need to do to tease your hair is to grab a comb and pull it up and down before creating your ponytail. Ensure you brush out your teased hair before pulling your hair out into the ponytail, or else you'll have knotted hair. When teasing your hair, try not to tug on your hair too harshly, as this will only break and damage your hair.
Curl and texturize your hair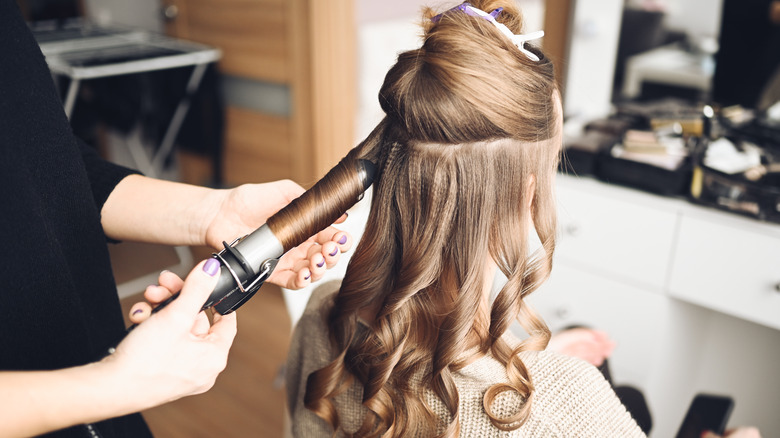 Alina Troeva/Shutterstock
Ponytails can make for excellent second or third-day hair for various reasons. Apart from the fact that it hides any potential oiliness, using texturized or curled hair can be the perfect base for a full ponytail. Hair that was previously curled or has leftover texturizing products on it will still have enough volume to create a thick ponytail. If you don't know what to do with second or third-day curled hair, pull it up into a ponytail to get the appearance of fuller and thicker hair.