Aries Season: How To Harness Its Passion And Confidence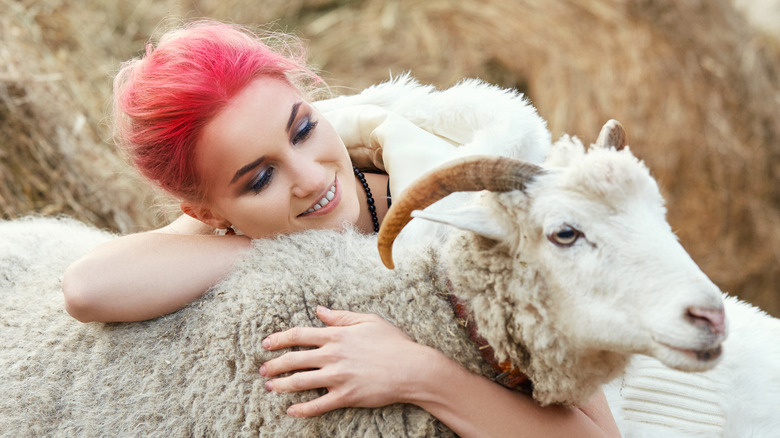 IvaFoto/Shutterstock
What makes Aries such a special star sign? Perhaps it's Aries' strong sense of leadership and determination — apt traits for the very first sign in the zodiac. Those born under the fire sign are said to be just like its star symbol, the fiercely independent ram. Of course, these characteristics are especially noticeable during Aries season.
Aries season is a special astrological event. Its arrival runs parallel to the first day of spring, heralding a fresh start for every sign in the zodiac. From March 21 to April 19, it's all about the ram's iron-willed energy and purposeful stride as Aries season takes hold. For zodiac fanatics, this event also marks the start of the New Year — in the astrological calendar, that is. As the air outside begins to warm and sunny days seem to stretch a little longer, it's the perfect time to revel in the energy of the spirited Aries. Want to know how to make the most of Aries season? We'll fill you in on everything you need to know about this exciting time of year.
How Aries season affects the signs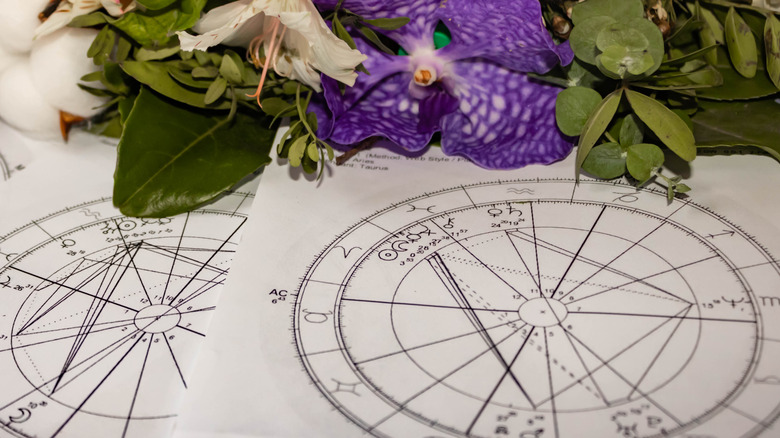 Blazenka Babic/Getty Images
Naturally, there are some signs who will feel the effects of Aries season more palpably than others, with Ariens at the forefront. For those born under Aries, there will be a strong emphasis on personal growth and self-reflection. That's not to say that social gatherings will be entirely off the table this spring, but Aries will be drawn to setting — and chasing — their goals.
Some signs, such as Gemini, Libra, and Scorpio, may find themselves feeling more sociable than ever during Aries season. These three signs should prepare for some big developments in their personal lives, from blossoming friendships to new romances. Signs like Capricorn, Leo, and Sagittarius can all benefit from a little thoughtful introspection and planning at this time, similar to Aries. Water signs, including Aquarius, Cancer, and Pisces, are encouraged to come out of their shells and take charge — Aries' energy will give them the push they need to do so. Taurus and Virgo will be treated to some lucky breaks throughout Aries season, as both signs will encounter feelings of joy and abundance.
Rituals to explore during Aries season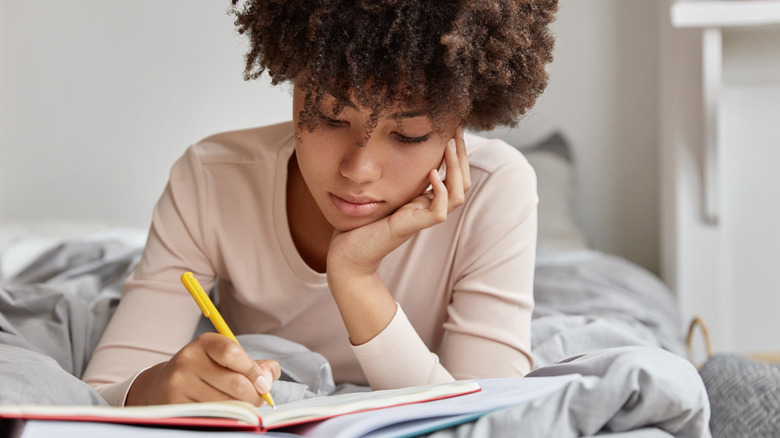 Cast Of Thousands/Shutterstock
Although everyone will experience Aries season a bit differently based on their astrological chart, the same rituals can benefit each of the signs. Since Aries season is focused on targeting goals and bringing them to fruition, one of the most powerful exercises you can partake in is journaling or drafting plans. By writing down your intentions, you can clarify what your goals really are — the first step to manifesting them. Whether you prefer to jot down your thoughts in a diary or note tasks in a planner, you can make excellent progress by simply checking in with yourself each day.
Furthermore, meditation is another excellent method to help you find mental clarity and succeed in your dreams. "Some people like to meditate and envision how they would be feeling after they've achieved their goal," Julia Bartz, LCSW, tells Self. Picturing your bliss may sound far out, but it's this type of thinking that can help you build higher self-esteem and create new opportunities. Guided meditations can be useful for addressing specific goals, but you can also meditate in silence to see where your mind takes you. Plus, you can keep notes on your mindfulness sessions to enhance your writing ritual.
What to expect as Aries season winds down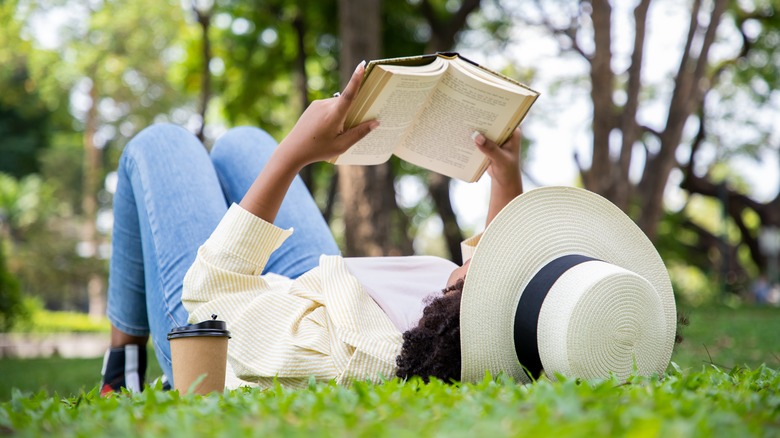 Manop Boonpeng/Shutterstock
Chasing your dreams can be fun, but it's also hard work. Because Aries season is full of twists and turns, it's normal to feel a little run down as it comes to a close. Each sign can expect to feel the tides begin to change by mid-April when Taurus season comes charging in. Taurus signs are still highly goal-oriented but tend to move at a steadier pace than Aries, leading to an undeniable shift in energy as we enter Taurus season. Thus, those who've enjoyed some quiet nights at home may find themselves feeling a bit more social, whereas fervent goal-getters might finally decide to take a break come April 20.
In contrast to Aries season's buzzy energy, Taurus season offers a chance for us to unwind and take in the fruits of our hard labor. To prepare for the arrival of the bull, it's important to get all your ducks in a row while Aries is still in play. Between the invigorating vibes of early spring and the fierce, ram-like energy, there's no better time of year than Aries season to get started on bringing your dreams to life.