The Bubble Hem Is Back And Better Than Ever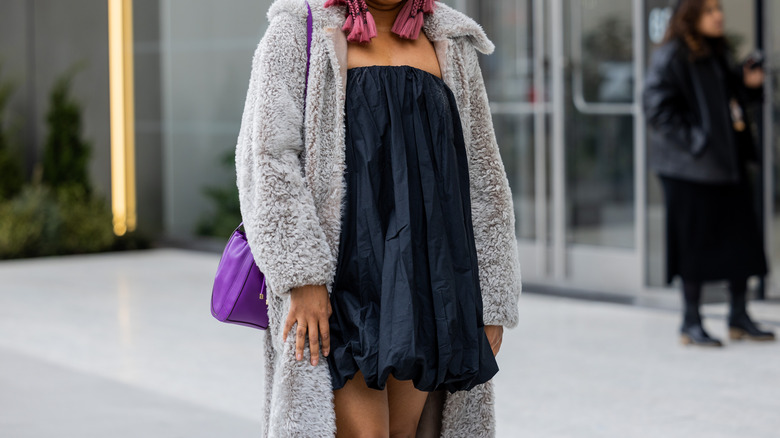 Christian Vierig/Getty Images
The fashion world is always full of surprises, and 2023 is no exception. One trend that has made a strong comeback is the bubble hem. This playful style, popularized in the '80s, features a hemline that is gathered and puffed out to create a rounded shape. This trend has been seen on everything from dresses to skirts to tops, and it adds a fun and flirty touch to all outfits. What's more, the bubble hem is incredibly versatile and can be dressed up or down, making it a perfect addition to any fashionista's wardrobe.
Designers are taking the bubble hem to new heights by experimenting with different fabrics, prints, and textures. From floaty chiffon to structured denim, the bubble hem can be found in a range of materials that offer endless styling possibilities.  Whether you're looking for a chic and sophisticated look or something more playful and fun, the bubble hem is a trend that you won't want to miss out on this season. So add a little bounce to your step and try out this fashionable trend for yourself.
The bubble dress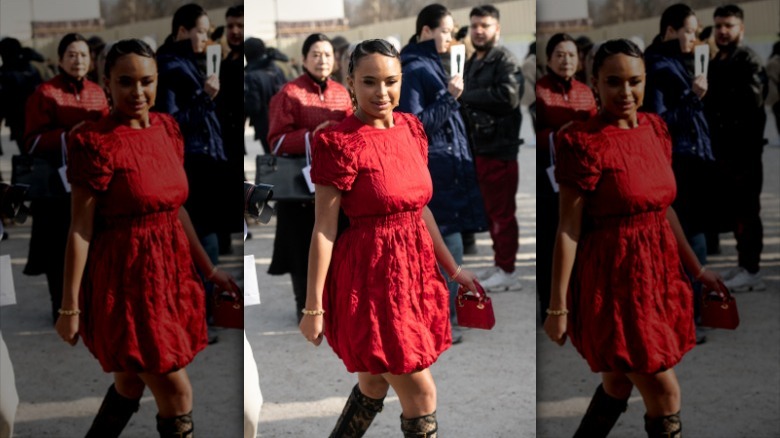 Kirstin Sinclair/Getty Images
This wonderful '80s style wouldn't be what it is today if it weren't for the bubble dress. This clothing piece is the perfect way to introduce the hemline into your closet if you haven't already. You don't have to stray far from your usual style, as you can simply choose any print or color with a bubble hemline. Keep your jewelry chic and sophisticated for a more mature look. If the bubble dress is reminiscent of your childhood clothes, this trend is back to bring some of that nostalgia to your adult life.
Bubbles can be chic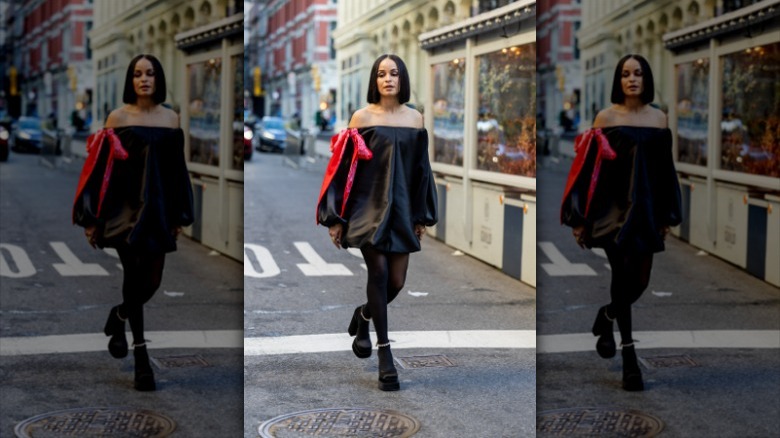 Christian Vierig/Getty Images
There's no reason why your bubble hem pieces can't be chic and modern. By choosing pieces with the right fabric and design, you can bring a modern take to this retro style. Bring the bubble hem into this year by incorporating other recent trends. Opt for off-the-shoulder necklines or modern textiles like denim or leather for an edgier look. Pair your bubble outfit with a few statement pieces in the form of accessories or shoes and no one will be able to deny that bubbles are back.
The bubble top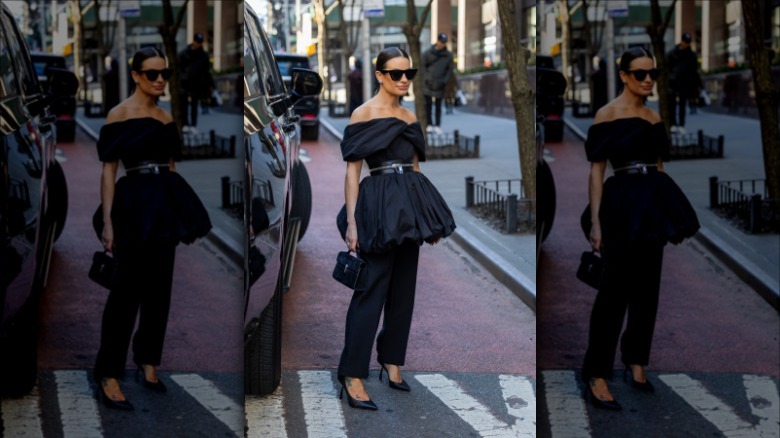 Christian Vierig/Getty Images
This retro-chic hemline isn't only reserved for dresses; it can also be worn as a top. While less common than the bubble dress, a top with this hemline offers a unique way to take on this trend. Pair your bubble blouse with a pair of skinnier pants or jeans for a better balance of proportions. Whenever you opt for a dress with an expanded volume like a bubble top, you want to balance it out with narrower pants or trousers. Go for a monochrome look for a fun, elegant aesthetic.
Color your bubbles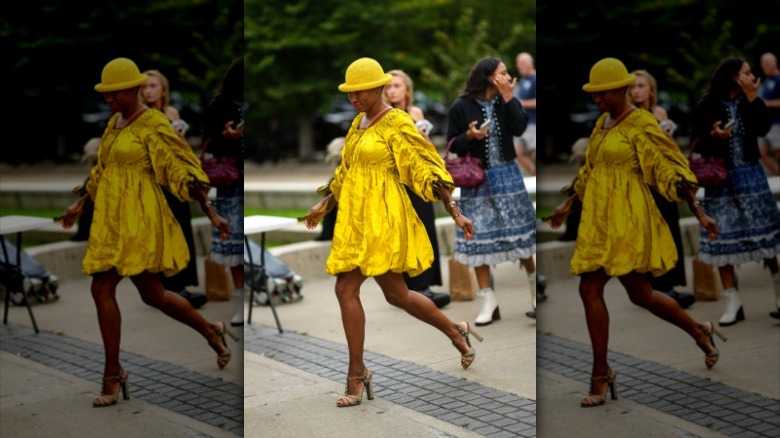 Edward Berthelot/Getty Images
If you've been keeping an eye on recent fashion trends, you know that it's all about expressing yourself via color. Use this already fun hemline to incorporate a truly vintage vibe with some bold pops of color. You don't need to go too bold to get a retro look; you can always choose muted tones of this season's trending colors. Since bubble hems are already a statement piece by themselves, why not double the risk with a strong and powerful hue?
The minimal bubble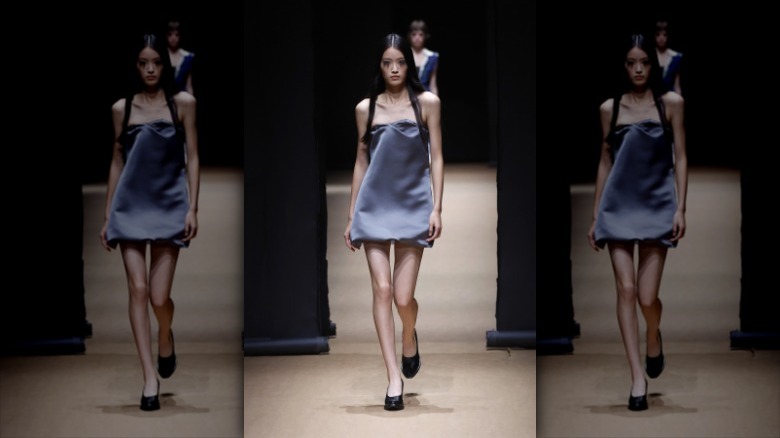 Estrop/Getty Images
When you think of a bubble dress, odds are you envision the voluminous dresses from the '80s that have become so iconic. While that's one way to wear this trend, you can always reach for a minimal version, too. If you're not entirely sold yet on a bubble hem, opt for a dress or top that has a subtle variation. Not only will you still get the effect, but you will feel more comfortable and modern.
The bubble skirt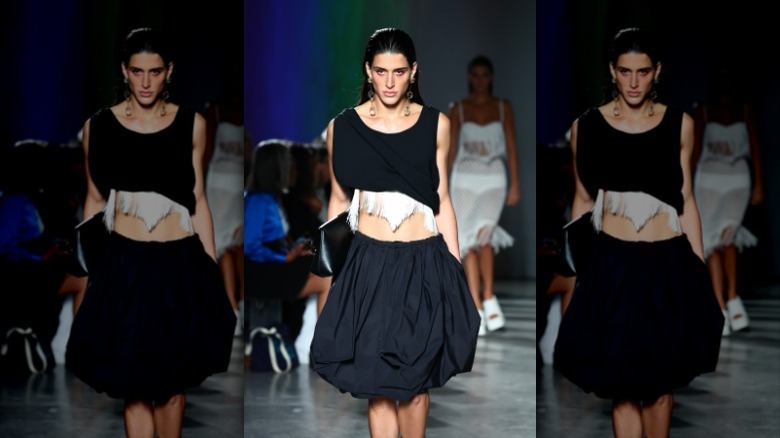 Arturo Holmes/Getty Images
Not a fan of the bubble dress or top? No worries: There is always a bubble skirt you can wear. The best part of a bubble skirt is the fact that you have various options to choose from when it comes to length. Between mini, midi, or maxi, you can get the perfect length and volume for you. Always keep in mind the rules of balance of proportions when styling a bubble skirt and finish the look with a tighter-fitting top.
Make it fun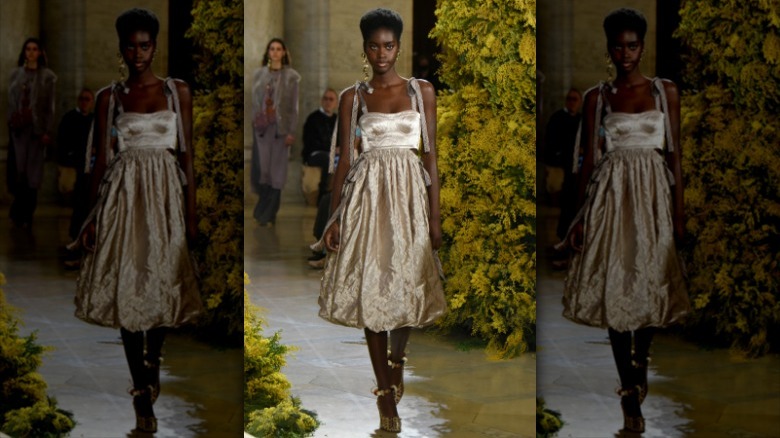 Albert Urso/Getty Images
The bubble hem is the hallmark of having fun with fashion. Regardless of your preference for it, there's no denying it can make for some statement outfits and pieces. Have fun with the hemline by incorporating details like ruffles and bows. Use unique textiles and fabrics to create more movement and texture in your ensemble. Use this as your chance to truly go out-of-the-box with your styling.