Stylish Ways To Wear Silver Jewelry In 2023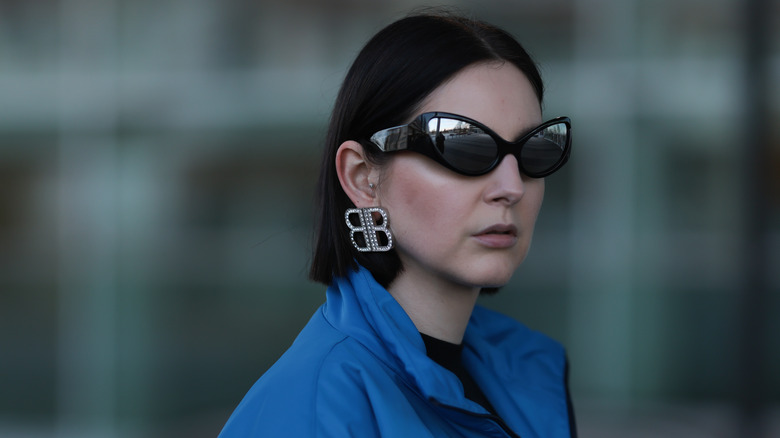 Jeremy Moeller/Getty Images
Adding a few sparkling silver pieces to your outfit can take the simplest look to the next level. Typically, when looking at some of the classic jewelry trends, they all seem to gravitate towards gold. There's no doubt that gold jewelry is the go-to when it comes to accessories, mainly due to the warmth and elegance it can bring to your outfit. While gold will always be in style, this year is all about stunning silver.
Silver jewelry has made waves before, and with the resurgence of Y2K, there are plenty more silver trends on the rise this year. Not just any silver jewelry piece will do this year; it's going to have to be a statement piece. If you aren't a fan of bold clothing, silver jewelry will be the perfect way to leave your mark without pushing yourself out of your comfort zone. Artistic and creative silver pieces have been spotted everywhere from red carpets to the runways, meaning this trend is here to stay. And the best part is styling these pieces is a breeze.
Thick silver hoops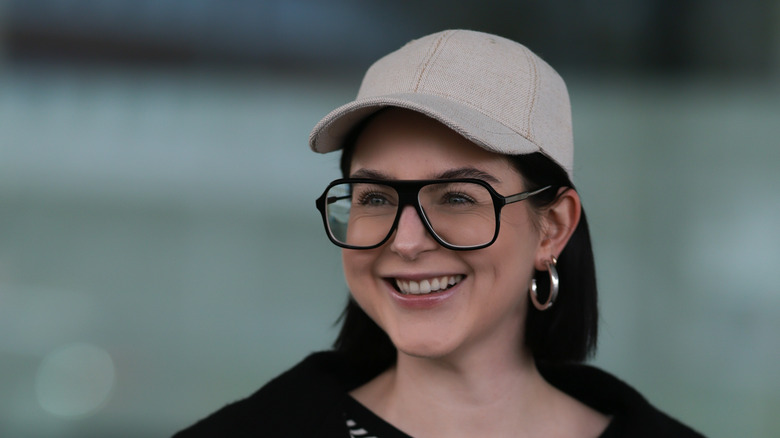 Jeremy Moeller/Getty Images
Everyone should have a version of hoop earrings in their jewelry box. No matter what event or situation, a good pair of hoops will decorate your ears and add subtle sophistication to your attire. To mix it up this season, give your hoops an upgrade by opting for thicker and chunkier styles. 
Stack up on rings
Just one ring isn't enough this year; to really dive into the silver trend, you'll need to add a few more pieces to your hands. While statement rings are always a popular choice, sporting numerous silver rings is an easy way to add some more excitement to your aesthetic. Keep your rings in all silver for a cohesive look that won't take away from your overall outfit. 
Statement silver necklaces
No one can avoid the impact that a good necklace can have on your outfit. If you want to create an even bigger moment, switch out your simple silver chain for a statement necklace to become the focal point of your outfit. With more trends favoring these types of pieces, it shouldn't be difficult to find an artistic and creative silver necklace that you'll love.
Silver arm jewelry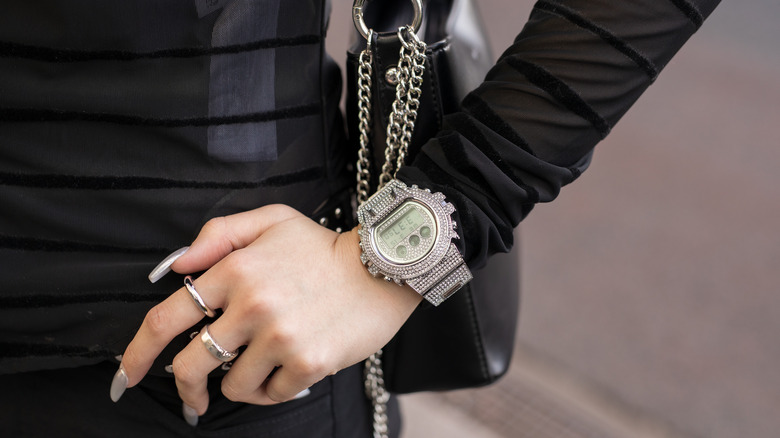 Matthew Sperzel/Getty Images
Bracelets and watches are two silver pieces you can add to your collection that will help elevate your look. While silver watches are sometimes more of a practical piece, they can also act as an important item of jewelry. Whether it's a watch or a few oversized bangles, you can elevate your look with these jewelry pieces to give yourself some extra elegance and glam throughout the day.
Wear it all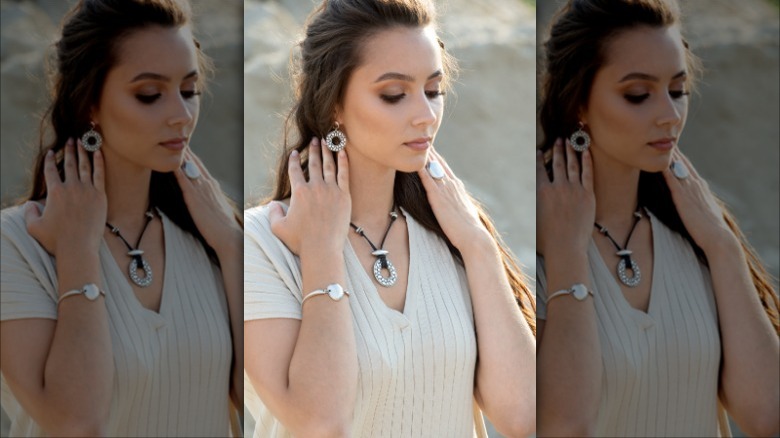 Sasapanchenko/Getty Images
2023 is all about going big with your outfit choices, which means you can't leave your jewelry behind. Minimalism is long gone with the silver jewelry trend; mix in your silver necklaces, rings, and bracelets all in one outfit for a cohesive thread that will add more glam and sparkle to your everyday looks. Play with all of your silver pieces at once to create a fun new ensemble.