It's Officially Uncuffing Season - An Expert Breaks Down What This Means For Singles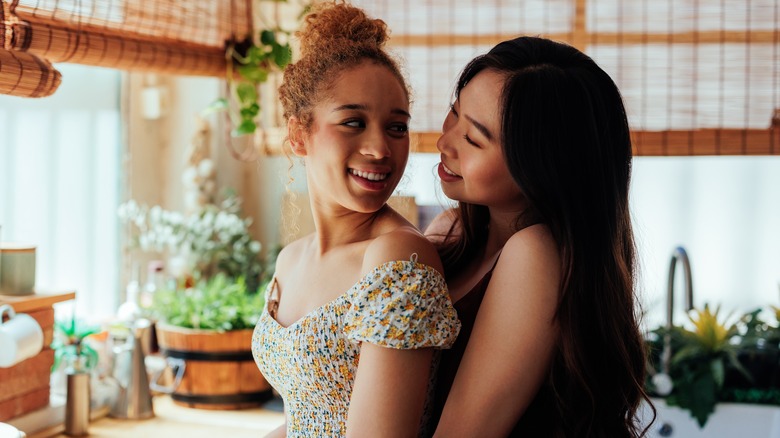 bbernard/Shutterstock
Once upon a time, there were four seasons: winter, spring, summer, and fall. Depending on where we lived in the world, we knew what each season had in store for temperatures (before climate change, of course), and life was simple. During this era, dating was fairly straightforward. People met, there was courting, and dates were had. And then (if there wasn't a dramatic breakup while "No Scrubs" by TLC echoed throughout a nightclub), happily ever after followed. It was a moment when apps and dating trends were at least a decade away. 
Advertisement
If you're clueless as to what each trend means, there's still a chance you've heard of cuffing season. It's that time of year when things start to get chilly and people want to "cuff" themselves to someone for the cold months — right up to early spring. Then it's time to officially "uncuff" — because what's summer if you're not free to fling?
"Uncuffing season occurs when the weather starts to get warmer, and we start to get the urge to go out more," Leanna Stockard, LMFT at LifeStance Health tells Glam. "During uncuffing season, folks are no longer in need of the person they have 'cuffed' over the colder months and start to feel ready to put themselves out there on more dates, looking for their potential 'long-term' partner and/or to enjoy their single life." But there's a bit more to cuffing and uncuffing, so Stockard breaks it all down for us.
Advertisement
How did cuffing even become a dating trend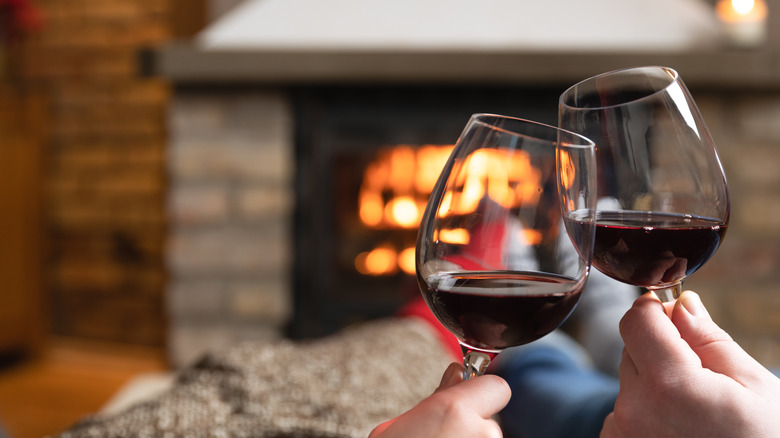 Arturs Budkevics/Shutterstock
Although we're in uncuffing season, it's worth examining how this whole trend of cuffing and uncuffing came to be and (more importantly) why the trend is still happening. A trend, after all, isn't supposed to last forever, yet the term has been around since 2011.
Advertisement
"I believe that cuffing season has become such a mainstay part of the year because when the weather gets colder, people start to stay inside more often ... it's ideal for people who want a companion throughout the colder months, without wanting a firm commitment or a long-term relationship," Leanna Stockard tells Glam.
As Stockard explains, cuffing season has also been used for those who want to get back into dating without the effort of going out on a lot of dates. With a dating app in hand and a cozy couch during those cold months, cuffing season is the ultimate convenience. "However, it may also lead to procrastinating the effort of finding the person that they hope to be with long-term," adds Stockard.
Advertisement
How to navigate uncuffing season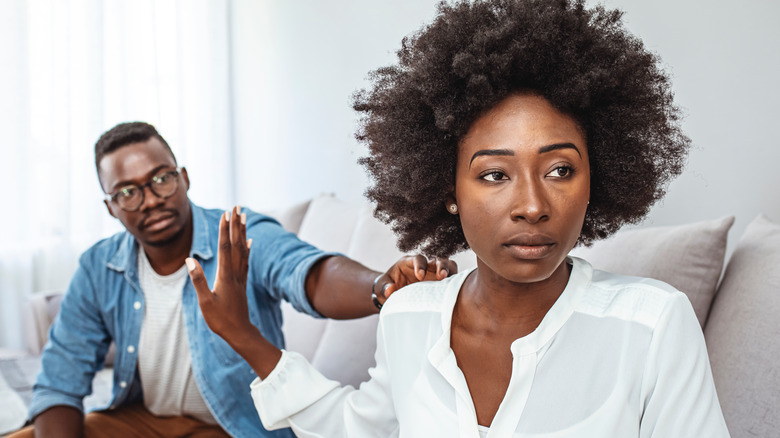 Dragana Gordic/Shutterstock
Uncuffing season can be complicated. For example, if you're not looking to end things with your cuffed person, that's something you don't want to assume they feel the same way about. On the flip side, you may be ready to move on, but the person you were cuffed to isn't. It's normal to catch a heavy dose of the feels after cozying up for a season, but it's also normal to want to move on when days get warmer and longer.
Advertisement
"For singles, I believe this means that we need to be cautious about the intentions of the people we are seeing during and after cuffing season, and up front with our own intentions during that time as well," says Leanna Stockard. "For instance, if you are dating during cuffing season without the intention of being cuffed, be mindful that your options of a 'typical dating scene' may be less than normal, as many may choose to participate in cuffing season, and/or already be cuffed."
So, when uncuffing season rolls around, the need to be cautious remains. Stockard explains, even if you weren't "cuffed," there's a chance you may be going on dates with people who are now uncuffed. That means your dating intentions may not exactly align, as you're both in different places relationship-wise. Navigating uncuffing season is going to involve a lot of communicating about intentions and expectations for the short-term and the long-term. It also means being mindful and respectful of those who were cuffed and now uncuffed, including yourself. 
Advertisement
Cuffing and uncuffing aren't going anywhere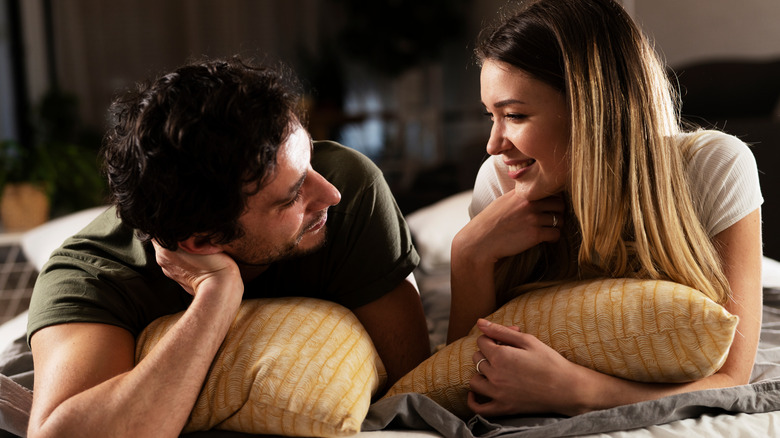 Just Life/Shutterstock
Whether or not we like it, cuffing and uncuffing are here to stay. Although the terminology may fade in time, according to Leanna Stockard, the urge people have to seek warmth in the arms of a temporary lover or partner isn't going to magically disappear. Nor is the desire to seek out someone new (or many new someones) when the spring and summer arrive. With the spring comes rebirth, and it's natural to feel that twinge to want to get out there and get into the world again. It's just as natural to want to cuddle under a blanket with a buddy as the leaves fall from the trees. 
Advertisement
But if it's cuffing season or uncuffing season, the most important thing to keep in mind is communication. Everyone needs to know where they stand with the people they're cuffed to, and everyone needs to know where they stand when it comes to uncuffing. It's about being respectful to those in your life — even if it's just a casual thing — and not being careless with the hearts of others.