Stylist Law Roach Has Timeless Advice For Navigating A Trend-Driven Culture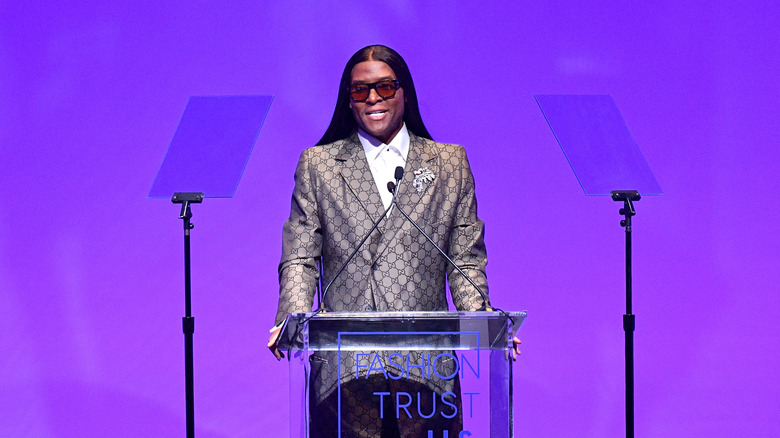 Charley Gallay/Getty Images
When we watch the stars parade down the red carpet at any televised event, like the Oscars 2023, for example, it's hard not to appreciate the undeniable glamor that they portray through their trend-setting style. For many of our favorite stars, the answer to the question, "Who are you wearing," which was coined by Joan Rivers years ago, is Law Roach. Known for styling stars like Zendaya, Lewis Hamilton, Kerry Washington, and Hunter Schafer, Law Roach's creative approach to fashion stands out as one of the best.
Advertisement
Although most of us viewing at home feel that the looks of these stars seem unattainable, Law Roach's new partnership with T.J. Maxx will make it so anyone can benefit from his fashion expertise. Having grown up in a family where money was tight, Roach coveted designer brands but needed to find them at affordable prices when he was younger. For those of us in a similar situation, he has important fashion advice we can all follow when it comes to navigating trends.
Find the right trends for you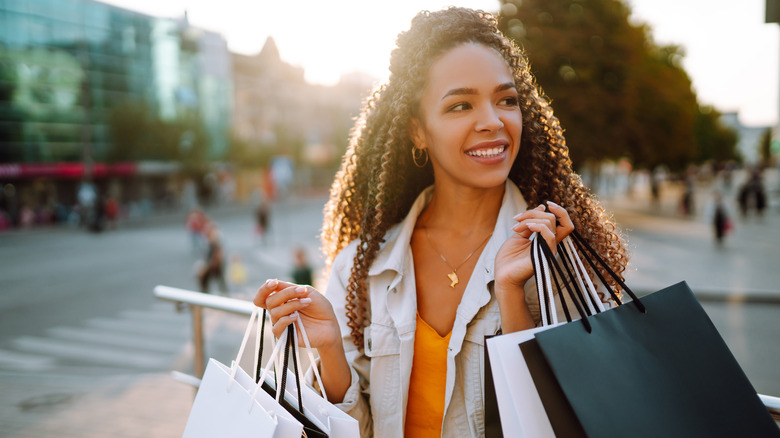 maxbelchenko/Shutterstock
Roach credits T.J. Maxx with giving him his start when he began falling in love with fashion. The stylist told People, "I'm proud to say that because before my career blossomed, T.J. Maxx was where I would go to get a piece."
Advertisement
Now that Roach has retired from styling the stars, his advice to the rest of us when looking for designer pieces on a budget is: "Don't shop trends — try on trends." Roach promotes giving yourself the freedom to create a look that is all your own. You may be inspired by high fashion, but remember that fashion rules are made to be broken. Roach explains that if a trend or a certain piece doesn't work for you, leave it and move on.
Law Roach's love for fashion comes from what it can do for us. He tells Coveteur, "The reason I love fashion and clothes so much is because they have the power to transport and transform us to anything or anywhere or anyone we want to be." Viewing fashion through this lens makes navigating trends exciting and empowering.
Advertisement
It's about confidence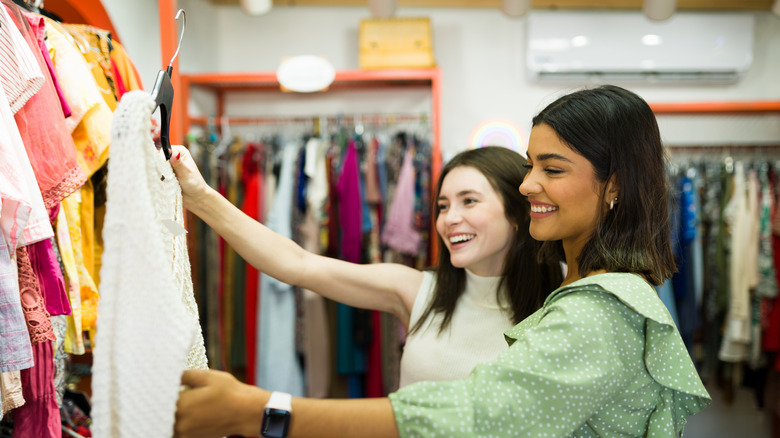 Antonio_diaz/Getty Images
Perhaps the most important sartorial advice we can take from Law Roach is the fact that what really makes any trend work is confidence. There is no way to out-style the poise a person has when they wear a look confidently. Owning your choices shows on the outside, and it can make any trend work for you. Having fun with fashion by viewing each day's outfit as a creative art project can help you get excited for your day no matter what's on your agenda, whether it be work, a night out with friends, or a dinner date.
Advertisement
Law Roach's influence on fashion is shifting from celebs walking the red carpet to those of us watching them from our homes. His timeless advice is essential for helping us find affordable pieces with an upscale flair. Keep it simple, stay confident, get curious about trends, and leave them behind if they don't suit you are all great tips for our trend-driven culture.