Spice Up Your Dating App Conversations By Mastering Witty Banter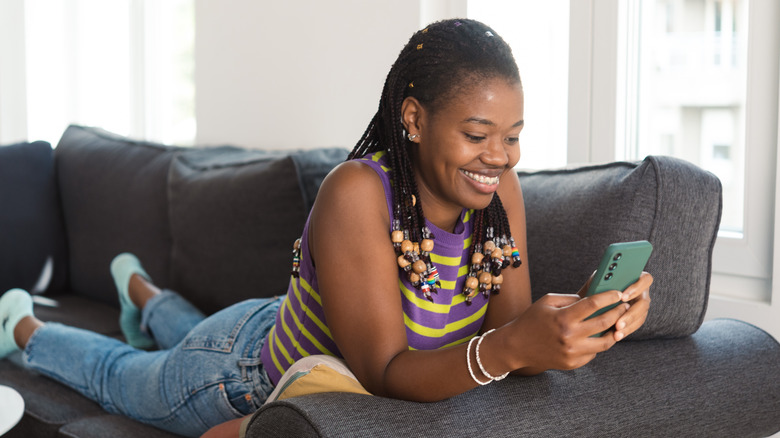 Mixmedia/Getty Images
The world of dating apps is a vast ocean with heaps and heaps of eager fish attempting to swim into your spot. So, what can you do to stand out in this overly competitive environment? Trust an old school form of conversation that is guaranteed to produce effective results: witty banter. This little tip will definitely help you get more successful matches on dating apps.
2020 research published in the Journal of Clinical Psychology highlights that people feel more at ease when someone engages them in banter-related humor in the context of a new or unfamiliar situation. This includes joking around in a way that allows the other person to engage and joke back. This approach makes you seem more "approachable," according to the team at Science of People.
Though humorous in intent, this form of conversation is quite intelligent and requires some practice to stay within the confines of what is acceptable, plus an understanding of the basics: witty flirting, self-deprecating humor, mild sarcasm, and playful teasing. Once you get the hang of it though, it can be an easy way to catch the attention of a person you like, on an app or even in real life.
The basics of making light and witty conversation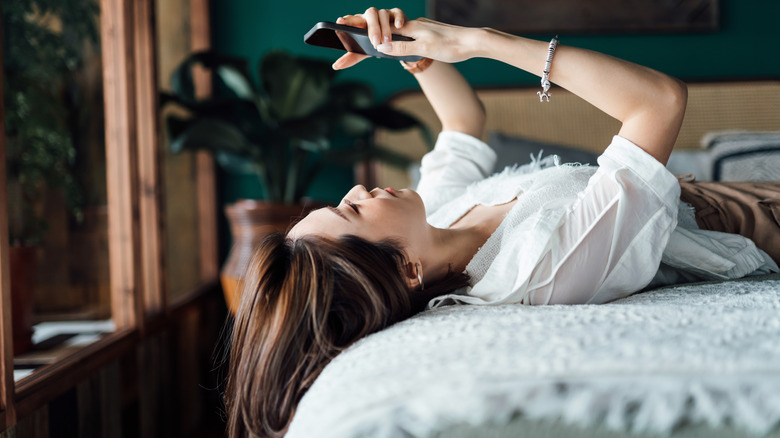 Asiavision/Getty Images
The trick to being successful at witty banter is to never cross the line. You must not offend the other person by being rude or condescending. Teasing and being mildly sarcastic is fine as long as it doesn't become an insult. You may not have intended to insult the person, but if they do feel insulted, then there is no scope for moving forward from there. Mild teasing, on the other hand, can help your potential date trust you and spark the first sign of intimacy in a future relationship.
It is essential to stick with certain tried and tested formulas if you are attempting to make a favorable impression through banter. Witty flirting is the easiest way to do this, and one way to do so is by poking fun at yourself. Self-deprecating humor is an effective way to endear yourself to a person in an otherwise awkward situation. For this you can rely on mild sarcasm or playful teasing that will open a gateway for the person to respond. When they do respond, remember to engage with them, and further the conversation with goofy responses instead of serious or cringe-worthy ones. This will help the witty banter go strong and keep their interest alive.
In fact, these things will also help contribute to healthy, long-lasting relationships after the initial introduction.
How to nail making witty banter with confidence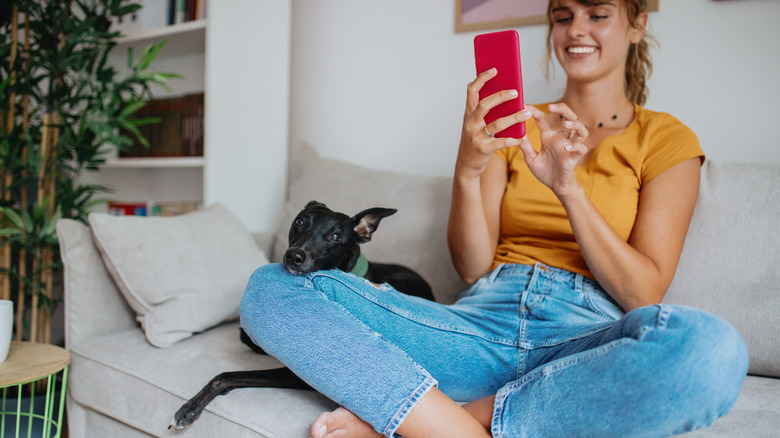 Anchiy/Getty Images
If you have never tried your hand at it before, making effortless witty banter can be slightly daunting. First and foremost, ensure that your banter is fun and spontaneous — it definitely shouldn't sound too rehearsed! Make sure the mood is playful and use what you know about your partner to your advantage. LovePanky suggests constantly having comebacks ready in your mind, so the banter flows better between you. It can also help to watch romance movies with banter, so you can familiarize yourself with typical banter beats ("Mr. and Mrs. Smith" with Brad Pitt and Angelina Jolie is a great example!). 
The idea is to have fun, so be as bold and naughty as you can. Don't hold back too much, but stay within limits so that you don't inadvertently offend your date.
Definitely don't bring attention to common insecurities such as weight or the way someone looks. That method is likely to fail for its insensitivity. The same advice is applicable in the case of controversial subjects, like politics. If they take offense, it's a recipe for disaster. Similarly, backhanded compliments must also be avoided as they can come off as mean and petty, or simply ignorant.
When done correctly, banter is meant to put people at ease and is therefore a valuable social skill. It can also deepen your connections, mark you as an intelligent person, lead to meaningful conversation and build a sense of intimacy.