The 10 Worst Looks At The 2023 ACM Awards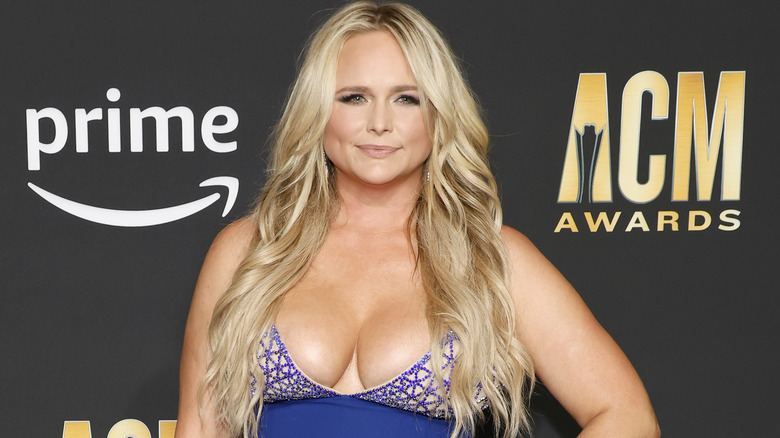 Jason Kempin/Getty Images
Get ready, country fans — the 58th Academy of Country Music Awards are in full swing, presented by superstar crooners Dolly Parton and Garth Brooks. At this year's ceremony, celebs gathered at Ford Center at The Star — a Frisco, Texas stadium that doubles as the home of the Dallas Cowboys. A wide variety of guests are in attendance on tonight's black carpet, from established chart-toppers like Ed Sheeran and Miranda Lambert to up-and-coming talents Hailey Whitters and Megan Moroney.
Advertisement
Of course, the ACM Awards are all about celebrating the spirit of country music, but it wouldn't be an awards show without some healthy fashion critique. You don't have to be a country enthusiast to appreciate everything the black carpet has to offer — and naturally, it's always fun to spot the best and worst-dressed celebs at any event. Ready to see who made the cut for the latter category? Without further ado, here are the 10 worst looks at the 2023 Academy of Country Music Awards.
Jo Dee Messina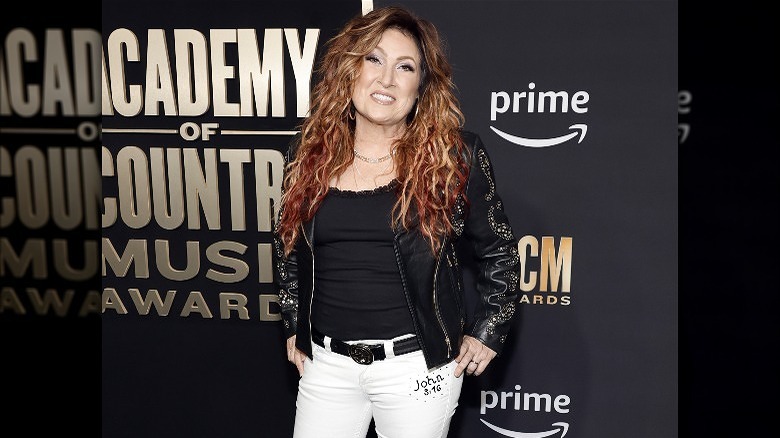 Jason Kempin/Getty Images
If there's anything we love, it's a star who isn't afraid to show a little personality on the red — or black — carpet. While we can appreciate the handwritten touches and spiritual message on Jo Dee Messina's outfit this evening, there's no denying that this look is a touch too casual for an awards ceremony. Messina may be a country music legend, but she gets lost in the crowd with this laid-back ensemble consisting of little more than a leather jacket and jeans.
Advertisement
Miranda Lambert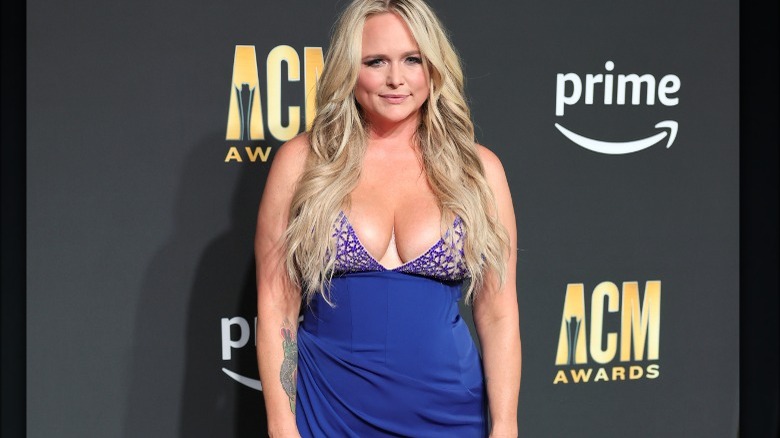 Theo Wargo/Getty
It's a sad day when Miranda Lambert makes the worst-dressed list. Still, we couldn't overlook the tragic fit of her silky blue gown at tonight's ACM Awards. While there's nothing wrong with a plunging neckline, Lambert's dress looked downright uncomfortable in the décolletage department, landing her on our worst-dressed list. However, we've got to give her props for her hair this evening, which looked glamorous as ever in flowing fairytale waves.
Advertisement
Nicolle Galyon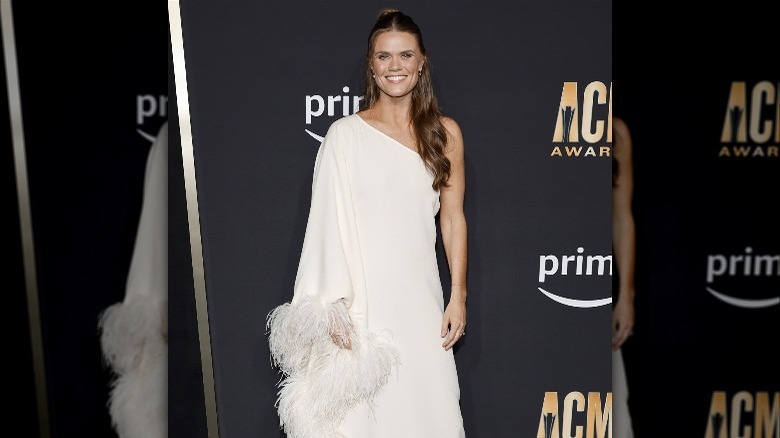 Jason Kempin/Getty Images
Singer-songwriter Nicolle Galyon may have several number-one singles under her belt, but her outfit at the 58th ACM Awards was an undeniable flop. We can see a faint whisper of Old Hollywood style in the feathered trim of this gown, but the comparison ends there. This dress hung as limply as your run-of-the-mill nightgown, and we would have loved a pop of color or some bold accessories to distract us from this fact.
Advertisement
Caroline Munsick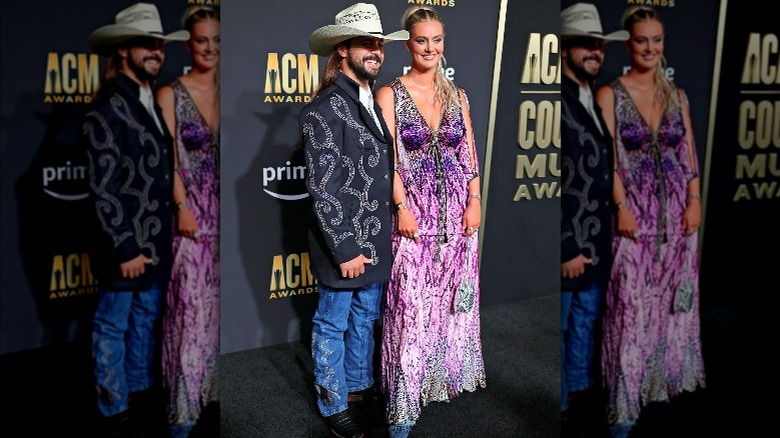 Theo Wargo/Getty Images
We loved that Caroline Munsick chose such a bold color pairing, sporting hot pink and deep purple in her floor-length gown at this year's ACM Awards. That said, we couldn't get behind its mixed-up animal print, which featured swirling leopard spots, snakeskin texture, and zebra stripes. Unfortunately for Munsick, her shoes did her no favors, either. The star opted for questionable denim pumps to top things off, solidifying her position on her worst-dressed list.
Advertisement
Carly Pearce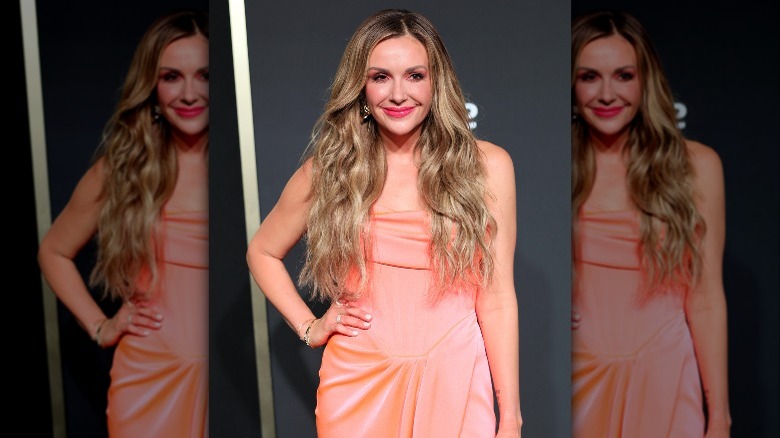 Theo Wargo/Getty Images
Stars like Jo Dee Messina may have gone for something a bit too casual this evening, but Carly Pearce committed another fashion sin entirely. Pearce walked the black carpet in a demure, peach-colored gown that was virtually indistinguishable from the slinky prom night garb of the early 2000s. Moreover, Pearce wasn't alone in her fashion faux pas: We saw the same uninspired silhouette worn by several other stars at tonight's ACM Awards.
Advertisement
Ashley McBryde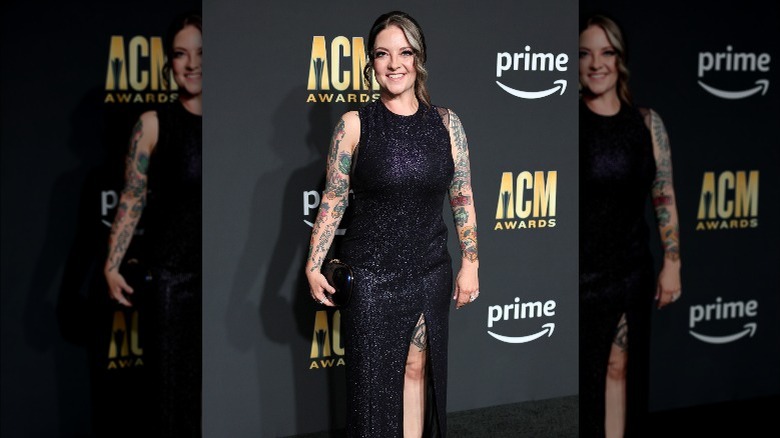 Theo Wargo/Getty Images
Ashley McBryde is a unique talent in the world of country music, so we were disappointed to see her playing things safe with such a drab gown at tonight's ceremony. To make matters worse, McBryde's glittering black dress blended into the ACM Awards' black carpet in photos, dulling the look even further. We must hand it to McBryde's makeup artist, though — the Arkansas native's lashes looked positively divine.
Advertisement
Katelyn Brown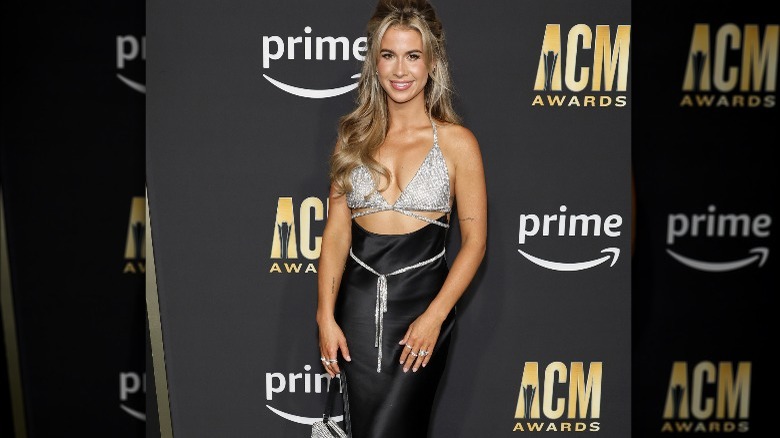 Jason Kempin/Getty Images
Sadly, singer-songwriter Katelyn Brown was another star who failed to bring her best look to tonight's ceremony. Like Pearce and McBryde, Brown underwhelmed us with a slinky, lifeless dress and prom-worthy, perfectly tousled hair to match. What can we say? A bold lip, some throwback bouffant hair, or even a statement clutch would have been a welcome distraction from Brown's yawn-worthy attire on this year's black carpet.
Advertisement
Nicole Combs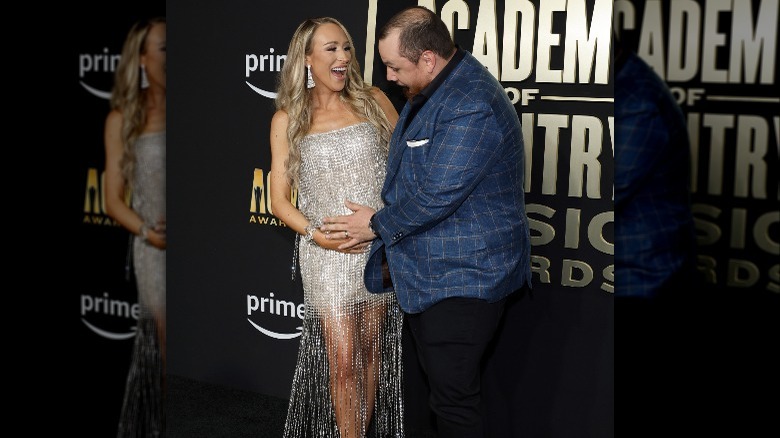 Jason Kempin/Getty Images
Look, we love a good metallic mini — the silver Paco Rabanne minidress of the 1960s is one of our favorite fashion designs of all time. Yet there are few of the same charms to be found in Nicole Combs' glittering get-up, a rather tawdry arrangement of tiny rhinestones with a feathery, fringed hem for days. Combs may look stunning, with hair and makeup styled to perfection, but her dress design needed a bit more oomph to round things out.
Advertisement
Trisha Yearwood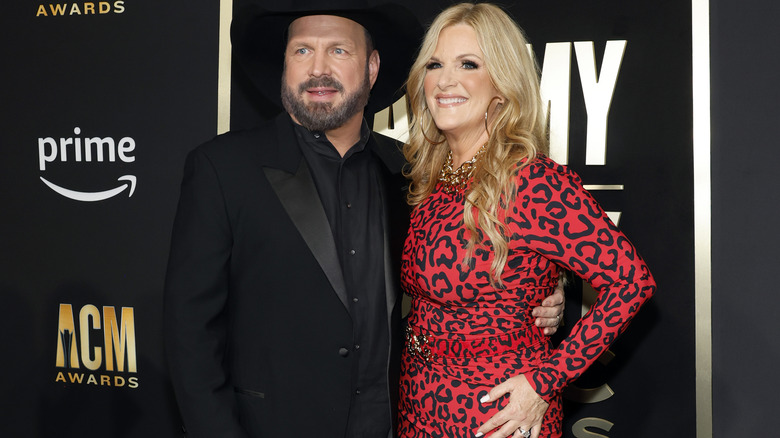 Jason Kempin/Getty Images
Few people can contend with Trisha Yearwood's talents — after all, she's mastered both country music and the art of Southern cooking to a tee, but her outfit fell flat at tonight's ceremony. It pains us to place Yearwood on our worst-dressed list for this year's ACM Awards, but we weren't impressed by her leopard print midi dress. A star of Yearwood's caliber deserves more in terms of styling choices, and we hope to see her outfitted in something a tad flashier at future events.
Advertisement
Brittany Aldean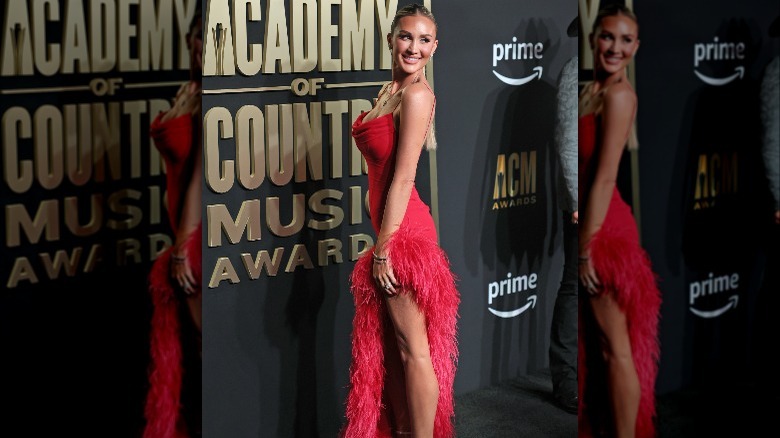 Theo Wargo/Getty Images
Is it just us, or can you hear the opening notes of Barry Manilow's 1978 hit "Copacabana" playing softly in the background? Or perhaps it's just Brittany Aldean's red hot gown on tonight's black carpet at the ACM Awards. The star chose a decidedly showy dress that could fit right in along the Vegas strip in its heyday, complete with billowing, fluffy feathers sewn along its dramatic slit. While we certainly admire her boldness, we're not sure what to make of the overall look itself.
Advertisement