Ombré Hair Is Back Just In Time For Beachy Summer Vibes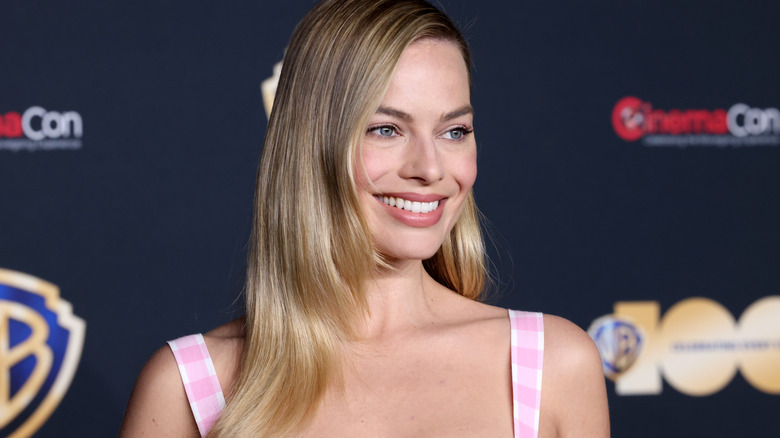 Gabe Ginsberg/Getty Images
Even though it's been a couple of years since ombré hair was an exciting hair trend, it's currently living out its renaissance. This classic hairstyle was often the staple for many looking to change up their hair without having to undergo a major hair transformation. The ombré often consists of darker hair near the roots that slowly lightens up, with the tips usually unveiling a lighter color. The reverse ombré is another variation of this trend that flips the script with lighter hair on top and darker hair at the tips.
Advertisement
No matter which way you decide to wear your ombré, it's a classic summer trend that can add some lighter hues to your hair while also being a fairly low-maintenance hair color technique. Recently, we've seen how celebrities and influencers have flocked for ombré styles for that perfectly sun-kissed hair. While it seems as if the ombré trend was replaced by the ever-popular balayage, these two trends have come together to create a new modern ombré for you to enjoy.
Ombré hair can be perfectly executed in any color or length you desire. Although the ombré effect is better suited for those with longer locks for its ability to show a more gradual progression of hair color, those with short hair can get in on the action as well.
Advertisement
Dark-to-platinum blond ombré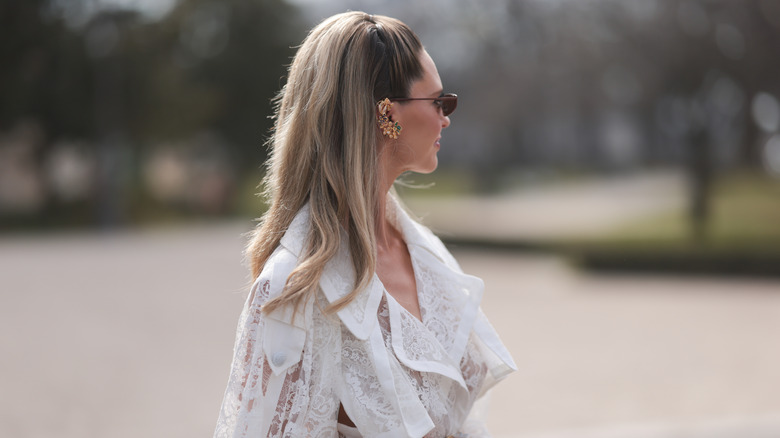 Jeremy Moeller/Getty Images
One of the most popular ombré effects takes you from dark to platinum blond. For those with black or dark brown hair, this effect will keep your roots in their natural color while bleaching the ends of your hair. If you naturally have darker hair, this is a low-maintenance look that won't fade until your hair begins to grow out. Since your roots remain dark, you won't have to constantly head back to the salon for touchups. Make your summer a breeze with a mix of extreme dark and light hair color shades.
Advertisement
Brown-to-brond ombré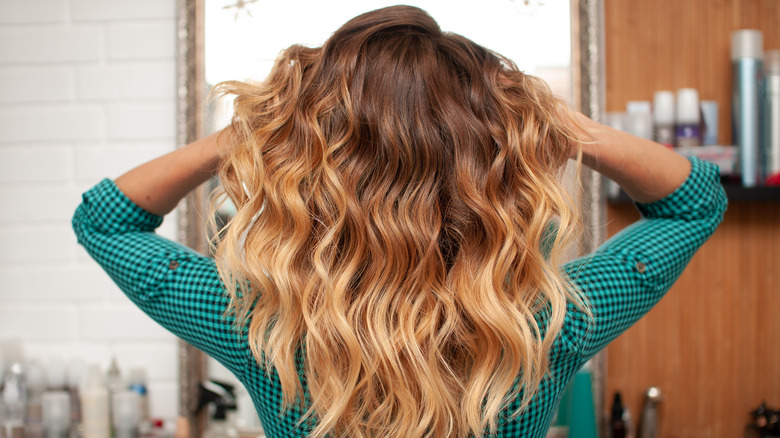 Oksy001/Shutterstock
For anyone looking for a subtle hair change, the ombré is the perfect trend to give just enough change for a new look without taking it to the extreme. Even though the process can be done with two contrasting colors, you can also work with lighter and darker shades of the same color. Naturally dark brown hair near the roots can gradually change into a lighter shade of brown that presents a new look without spending hours in the chair.
Advertisement
Dark-to-vibrant color ombré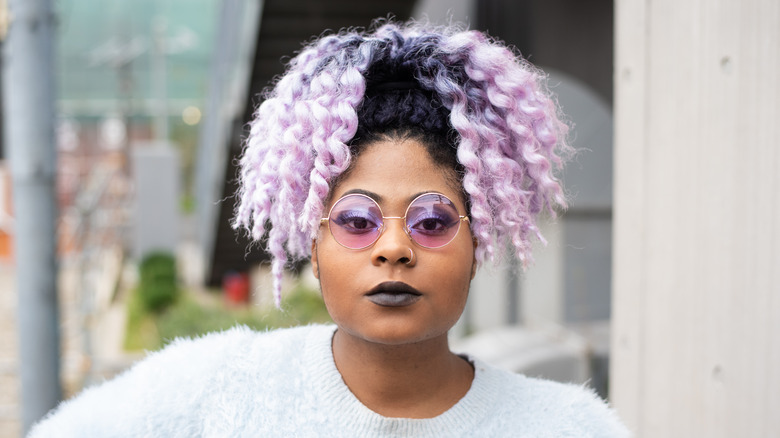 Electravk/Getty Images
Even though it might be deemed too bold for some, adding vibrant color to your ombré effect is a guaranteed way to create a statement this summer. Since bold colors have taken over summer fashion trends, bring that same energy to your hair. Start with black or dark-colored roots, and end with a saturated purple or neon pink hue for that head-turning effect.
Advertisement
Short hair ombré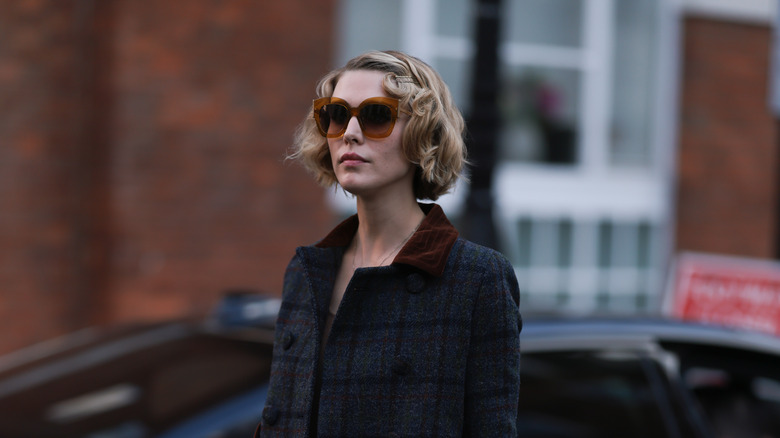 Jeremy Moeller/Getty Images
Although long hair will always give you a more dramatic ombré effect simply due to the amount of hair available, short hair can also give amazing results. Just because you are opting for an ombré doesn't mean you have to wait until your hair grows out. Simply go for an ombré within the same color to get the gradual transition without it feeling choppy or uneven.
Advertisement
Brown-to-red ombré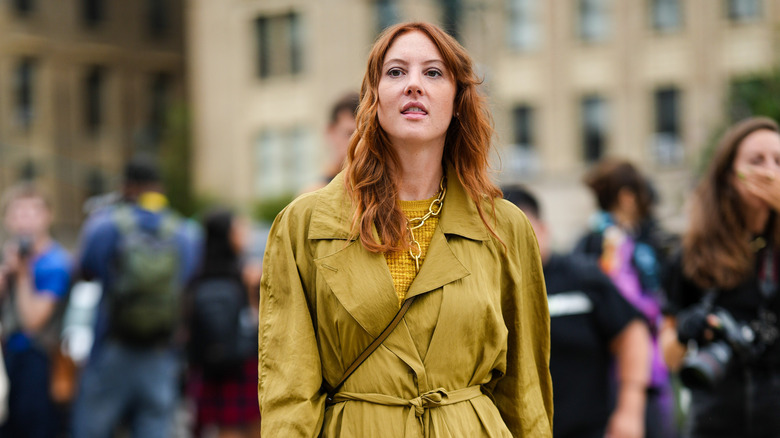 Edward Berthelot/Getty Images
Brown is a versatile hair color that can provide plenty of different hair transformations. Use the ombré effect to get different hues of brown toward the bottom, which can add more dimension to the hair. A cherry brown color is the perfect hue to give you a shade you're comfortable with while still pushing you to try a color. Another brown ombré hue you can try is brond, a brown-blond combination.
Advertisement
Black-to-brown ombré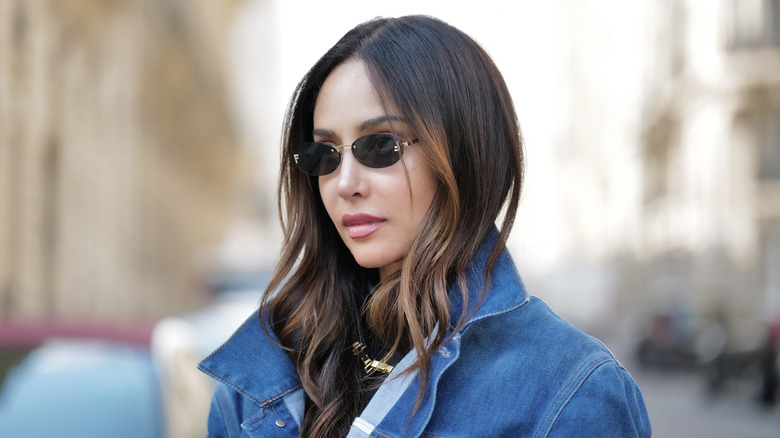 Edward Berthelot/Getty Images
Black and brown are classic hair colors that can start to get dull after a while. For those with darker hair that's difficult to bleach, these two hues might be the only options you have for a healthy hair-colored look. Take your hair to its max by giving it a black-to-brown ombré effect that won't entirely ruin your hair while still giving you the perfect beachy hair look.
Advertisement
Triple hair ombré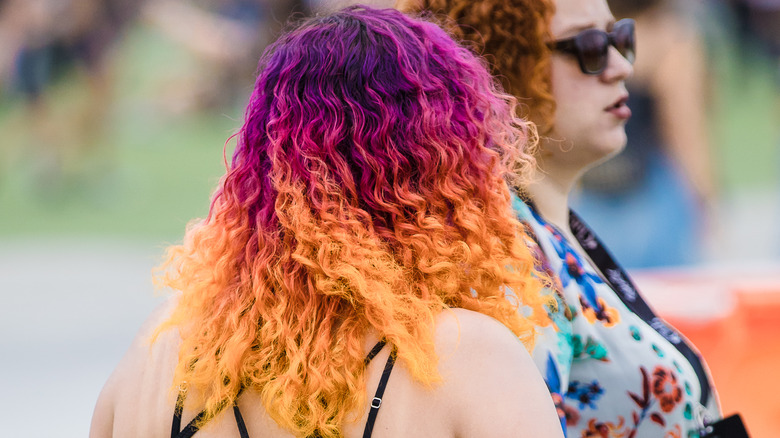 Mauricio Santana/Getty Images
Just because most ombré hair transformations involve two main colors doesn't mean you can't include additional shades. If you have longer hair, you may find you have enough space to add a third hue into the mix. Usually, this hue will be a mixture of the top and bottom colors, which gives you a balayage transition into the last hue. However, you can also add a third color that blends both colors beautifully for a full ombré effect.
Advertisement
Reverse ombré
We already know that the typical ombré effect involves starting with a darker shade on top and ending with a lighter shade at the tips. Even though this is the classic transition, you can always opt for a reverse ombré for an exciting hair color twist. The reverse ombré simply places the lighter hue at the roots and the darker shade at the tips. This effect is perfect for those with naturally lighter hair who don't want to dye their roots quite yet.
Advertisement