'Weird Walks' Are The Fun, Quirky Way To Explore Your Neighborhood And Get Your Steps In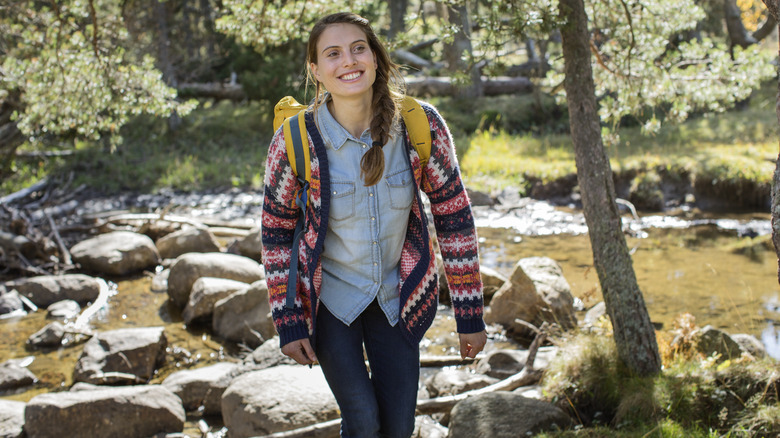 Morsa Images/Getty Images
Last year was all about the hot girl walk, and we're still here for it — but 2023 has introduced a new trend called the weird walk. While the hot girl walk may sound like someone strutting around in heels and a tight dress, it's actually the opposite. This workout is about going for a four-mile stroll and thinking about what you're grateful for, the goals you want to achieve, and how hot you are. The TikTok trend has inspired many to put on their cutest athleisure wear, grab their fanny packs and water bottles, and take a hike.
Now, people are getting creative with their daily walks. While walking is a great form of exercise and just 30 minutes a day is beneficial in reducing body fat and strengthening your heart, some find it tedious and boring. However, put a fun twist on it and it becomes something enjoyable. 
Contrary to what you may think, weird walks are not about doing the funky chicken down the street. It's actually about walking until you find something strange and alluring, which is a great goal to have in our eyes.
Weird walks open your eyes to your surroundings
It's easy to listen to music and zone out while going on a walk, but having a mission in mind allows you to be present and take in what's around you. The next time you want to get your steps in or simply need some fresh air, which is always beneficial, go on a weird walk. The goal for this exercise isn't about how long you work out — it's about not stopping until you see something weird or unusual, which can be as little as 10 minutes or as long as three miles.
During your walk, you'll need to be alert and actively engage in your surroundings. Take the time to peruse chalkboard signs outside of shops or look for funny garden gnomes. Doing so will open your eyes to things you may never have noticed in a familiar neighborhood. If you're exploring someplace new, even better! You might find a quirky new hangout or discover your next art purchase.
Forget counting steps with weird walks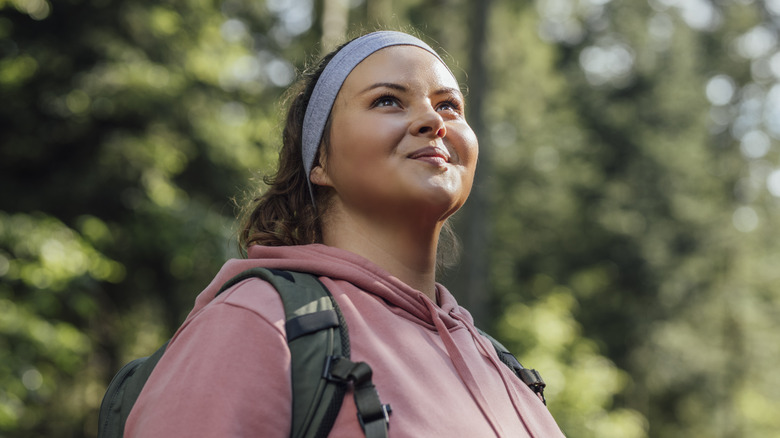 Freshsplash/Getty Images
Going on a weird walk takes the pressure off of how many steps you're putting in or how long you've been walking. There's nothing worse than staring at your fitness watch to see if you've reached your goal. Let loose during your weird walk and see where it takes you. Meander down a hidden cobblestone street or amble along a twisty road. Park paths are great places to find something odd. You may discover a funky mushroom or a knot in a tree that looks like a face.
Having a goal that has nothing to do with burning calories is actually a great way to get fit without too much effort. You're pretty much wandering aimlessly with a bit of structure. When doing so, free yourself of any distractions. Leave your earbuds at home and take in the sights, sounds, and smells. Once you've found something sufficiently strange, take a pic and give yourself a pat on the back to celebrate.