Nostalgia Tattoos Are Coming Back In A Big Way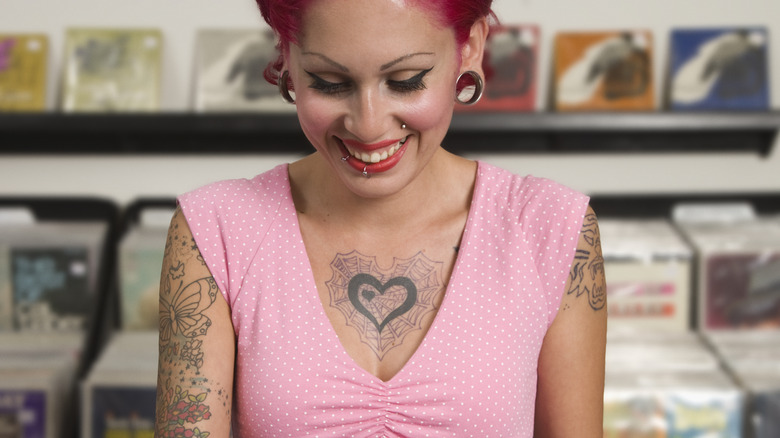 Hill Street Studios/Getty Images
A tattoo can be an excellent way to show creativity or demonstrate your personality and aesthetic. Or, it can just be a fun way to add an exciting new detail to your appearance! From stick and poke tattoos to full-sleeve designs, many open-minded people enjoy exploring body art. Like everything related to physical appearance, tattoo trends go in and out of style, often in a circular pattern. You should get whatever tattoo you enjoy, regardless of how trendy it happens to be at the moment, as societally considered "out of style" body art will circle back at some point before you know it. For instance, many nostalgic tattoos are making comebacks in 2023.
Advertisement
"I think nostalgia is currently a prominent theme in tattooing," David Bernier, a tattoo artist, told Byrdie. "... A lot of the imagery that was considered 'trashy' when it emerged now has a chic, modern feel to it. It's also exciting to see these classic designs reimagined and created using modern technology and equipment that wasn't available only a few years ago. I had a client request a modern take on Pamela Anderson's iconic barbed-wire armband." So while some may have cringed at nostalgic body art a few years ago, the individuals who enjoy those looks get the last laugh now, as those bold tats are returning with a bang. If you want some nostalgia ink, there are many options to consider.
Advertisement
Lower back tats for Y2K vibes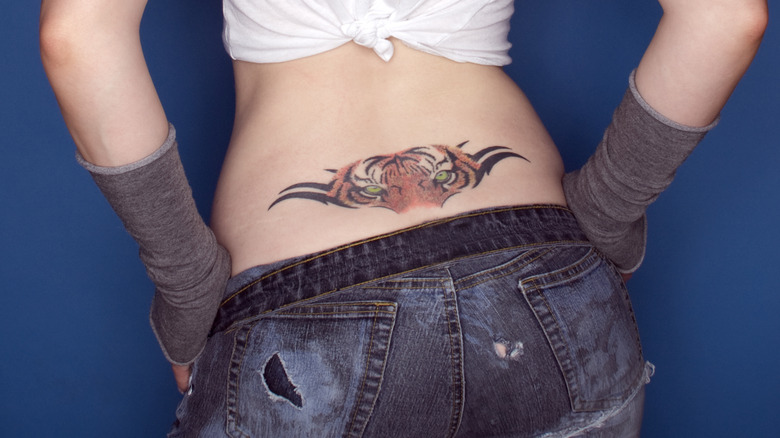 D4fish/Getty Images
Previously dubbed "tramp stamps" for their sexy looks, these playful, just-above-the-butt tattoos are back. Considered hot in the early 2000s and unfairly judged as trashy after that decade, people are starting to re-appreciate these free-spirited tats. Partially because the early-aughts aesthetic is trending again and partially due to more people embracing sex-positive attitudes, get ready to see a second wave of tattoos on lower backs.
Advertisement
Matching tattoos
While some superstitious people believe that it is bad luck to get matching tattoos, many people enjoy taking their relationships to the next level with matching ink, like we watch movie characters do. Whether you want to get a matching tat with your best friend, partner, co-workers, or family members, matching ink is a bold way to show your love and commitment to each other. In 2023, many people seem to enjoy showing off their matching tats on social media, whether the matching ink consists of graphics, abstract designs, words, or a bit of each.
Advertisement
Emoji-style tattoos without meaning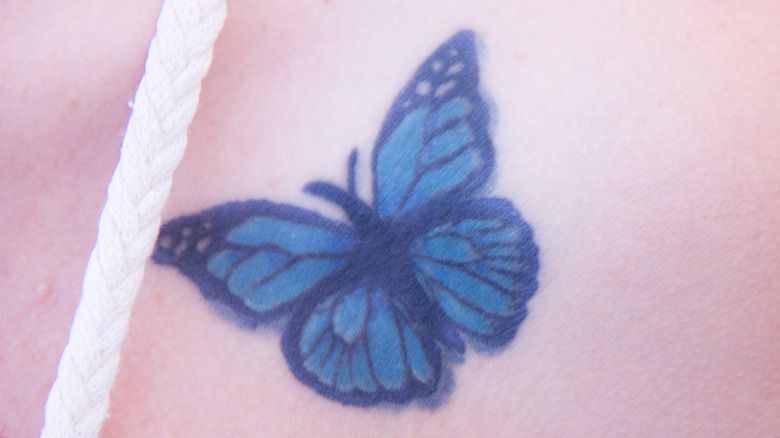 Sultancicekgil/Getty Images
Many tattoo enthusiasts can relate to being asked the eye-roll-worthy, "So, what is the deeper meaning behind your tattoos?" question. While society had an annoyingly common expectation that all tattoos need a deeper meaning for many years after the '90s and early 2000s, people seem to finally understand again that some tattoos can just be fun and cute — they don't have to be poignant. So don't be ashamed to get that butterfly, heart, or smiley face tattoo — even if your only reason for getting it is that you think it'll look cute with your outfits.
Advertisement
Celebrity-inspired tattoos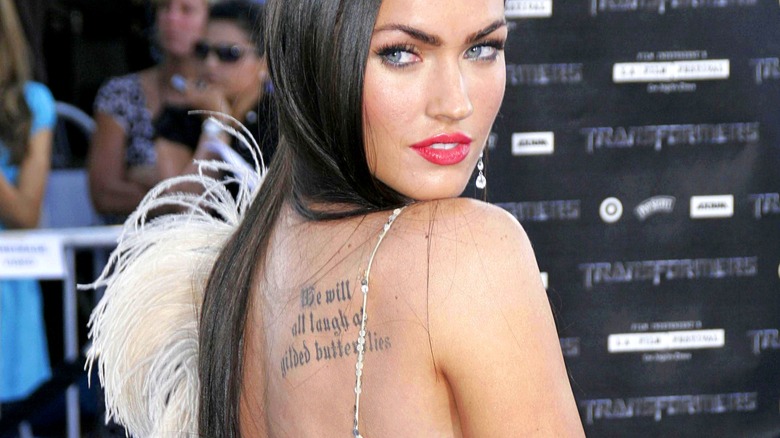 Everett Collection/Shutterstock
Some of the most highly talked-about celebrities rock many tattoos, including Ariana Grande, Megan Fox, and Zoë Kravitz, so consider taking inspiration from them. Moreover, if you have a favorite celebrity with a nostalgic song or movie role, consider getting a tattoo inspired by that iconic work. Or consider getting a tattoo inspired by your favorite late celebrity or role model as a touching tribute.
Advertisement
Tattoos inspired by specific decades or lifestyles
Consider getting a tattoo inspired by your favorite decade or subculture for the ultimate nostalgia ink. For instance, peace sign tattoos are fun for '70s vibes. Or, if you love '90s grunge, consider getting a tat inspired by your favorite grunge band. Or do you admire the glamorous 1920s aesthetic? Then, explore flapper-inspired ink. On the other hand, if you enjoy the resurging early-2000s emo subculture, look at emo tattoo ideas.
Advertisement