Yuzu: The Vitamin C-Packed Skincare Ingredient That Should Be On Your Radar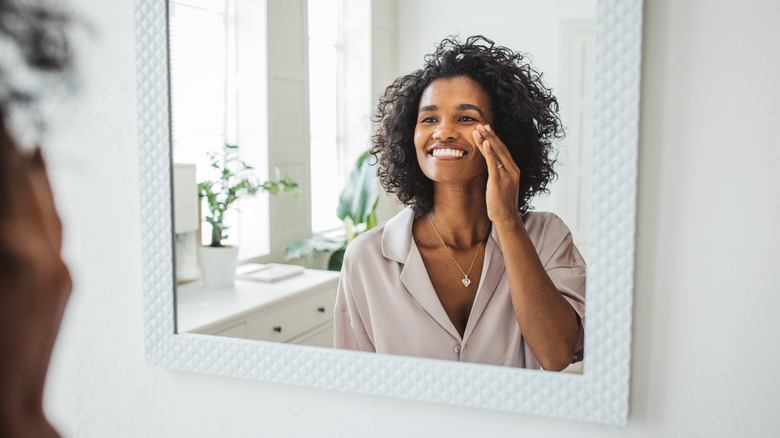 Svetikd/Getty Images
Thanks to the changing landscape in the skincare industry, it's hard to keep up with all of the new skincare ingredients you need to know about. With more brands looking for unique ingredients to set themselves apart from others, you'll find plenty of new products to help give you healthy skin. One of the newest ingredients to enter the spotlight is yuzu, a vitamin C ingredient that will deliver some much-needed benefits if you want clear and younger-looking skin.
A citrus fruit cultivated in East Asia, yuzu is the newest skincare craze that we have adapted into our skincare routines, per The Klog. While it may still be unknown in America, yuzu won't fly under the radar for long as more find out about all of the antioxidant benefits you can achieve through this ingredient. As is the case with other vitamin C products, dull skin is no match for yuzu and has reported benefits that exceed anything you can currently find. If you're looking for something to brighten up and bring your skin back to life, you'll need to start adding yuzu into your skincare routine ASAP.
What to know about yuzu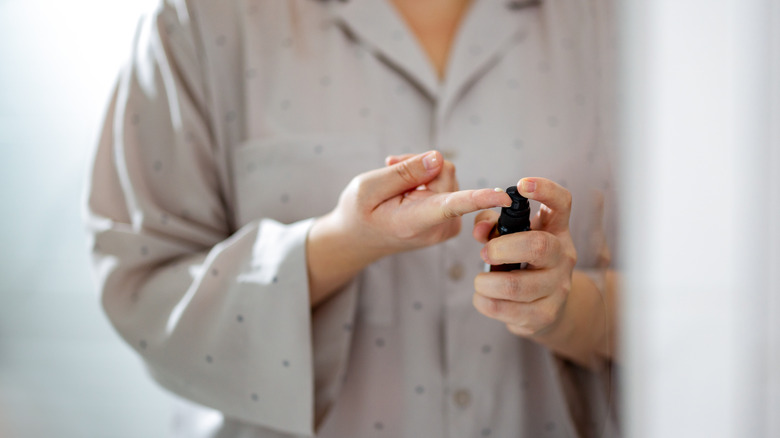 Miniseries/Getty Images
Yuzu, like other vitamin C ingredients, works as a powerful antioxidant and anti-aging tool to bring your skin back to life with a youthful glow. Also known as Japanese lemon, it can be used not only for your skin but also for your hair and physical health (via Quench Botanics). Yuzu boasts almost three times more vitamin C properties than other vitamin C ingredients typically used in skincare. Used against dark spots and hyperpigmentation, this calming and moisturizing ingredient can help your skin achieve a flawless complexion.
Additionally, yuzu is a powerful antioxidant that can protect your skin against contaminating and harmful factors. Helping defend your skin against the effects of pollution and UV damage, yuzu also promotes collagen production and cell turnover, making it an ideal anti-aging product. On top of the plentiful skin benefits you get from yuzu, it's also a universal ingredient that sits well on almost all skin types. That said, you should still conduct a patch test to ensure it isn't irritating to your skin.
How to use yuzu in your skincare routine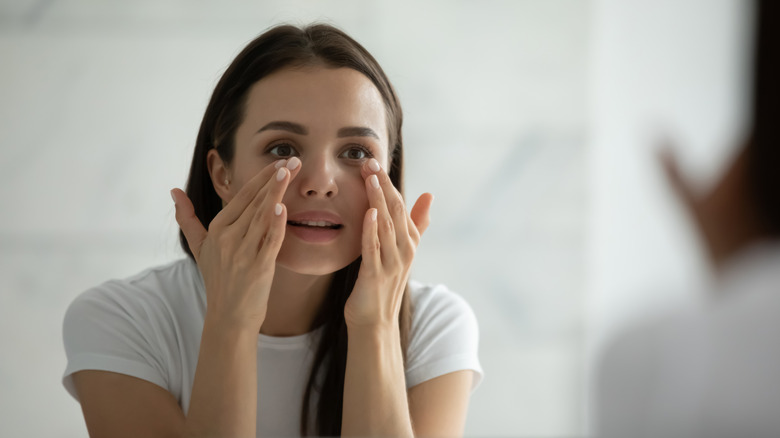 fizkes/Shutterstock
Like other vitamin C ingredients, you want to be careful with your use of yuzu. Since yuzu has a high concentration of vitamin C, you only need to apply it once a day either in the morning or night, per Cleveland Clinic. Using it once daily is more than enough to see the benefits of yuzu, although it won't have immediate effects. Vitamin C ingredients need time to start showing results, meaning consistency is key with these products. When applying yuzu, always use it after cleansing your face. Pat your yuzu serum onto your clean skin and follow up with a moisturizer or hyaluronic acid serum.
Since you'll only be using yuzu once a day, you want to choose your timing carefully. Vitamin C and retinol can be a damaging combination on your skin since they're both very potent. If you plan to use both ingredients, you want to separate them and use only one during the day and the other at night (via Lindsay Silberman). This way you get the most out of both products without risking serious skin irritation. Along with retinol, it's important to separate yuzu from your chemical exfoliants as this can be too irritating for your skin.