Why The 'Scandi Hairline' Trend Should Be On Your Summer Hair Radar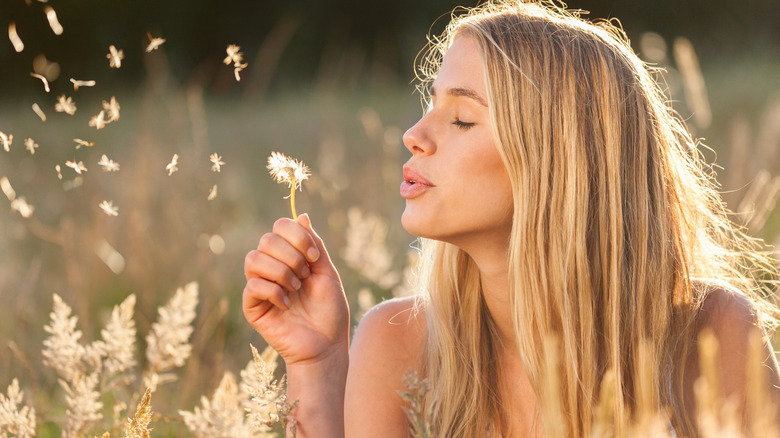 Wundervisuals/Getty Images
Hair trends are always going in and out of style, but it's great when you come across one that is timeless. When it comes to hairstyles, however, it's important that you pick one that is suited to your unique look, taking into account your coloring, hair texture, face shape, lifestyle, and all the other things that make you who you are. Playing around with hair coloring techniques, in particular, is a great way to find your fresh new look. There are endless hair color trends to try out in 2023, with the Scandi Hairline at the forefront of summer style. 
Short for the "Scandinavian Hairline," this style emulates the look of a Scandinavian complexion by lightening the hairs that frame the face. "Regardless of their hair color, their hairline, face frames and baby hairs are so effortlessly kissed by the sun and stand out so much lighter and brighter than the rest of the hair on their head," hairstylist Jaclyn Seabrooke told New Beauty. 
With such flattering qualities, it's no surprise that the Scandi Hairline is shaping up to be one of the most popular color trends of the season.
The Scandi Hairline is easy to get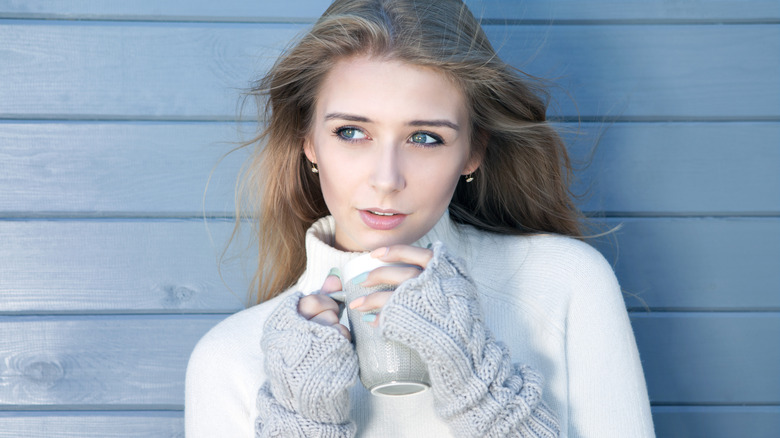 NinaMalyna/Shutterstock
The idea behind a Scandi Hairline is that the face-framing parts of your hair are highlighted to give you a sun-kissed look. The trend instantly brightens up your face, looks natural, and gives your hair an understated but fresh summer feel.
If you decide to get this done, the hairstylist will typically layer it with another hair coloring technique, such as highlights or balayage. To execute the Scandi Hairline, a small portion of your hair surrounding the hairline will be colored in a slightly lighter tone from the rest of your hair. To make sure it doesn't look drastic and blends well with the rest of the hair, it's important that your stylist picks just the right shade. If the color is too light or dark, it can look dramatic and unsuited to the rest of your hair. This will not look natural, and with the Scandi Hairline, natural is what we're going for. 
You can enjoy this trend no matter what color your hair is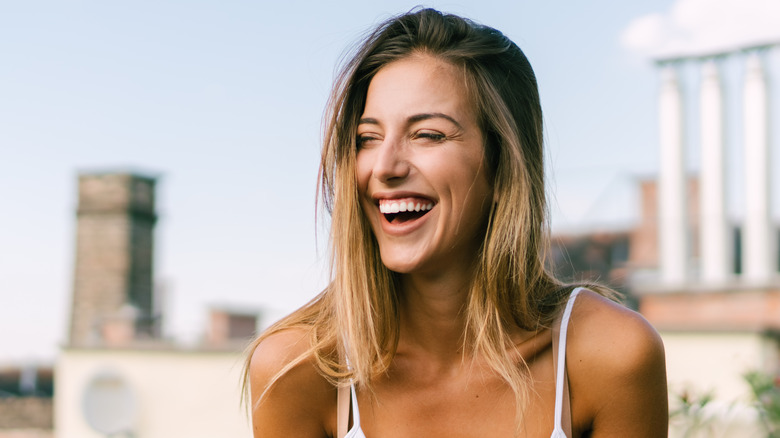 Martin-dm/Getty Images
Although this coloring trick might typically be suited for blonds, those with darker hair shouldn't be discouraged. You can still achieve the effect, no matter what your existing hair color is. 
For example, those with brunette hair can achieve the look with a lighter brown shade around their face. Those with black hair can opt for dark brown framing highlights around their face, and so on. Whatever hair color you have, the best thing about the Scandi Hairline is that you can pick a shade that suits you. What's important is choosing a color that's light enough to stand out from the rest of your hair in a subtle way, but not too light that it looks dramatic or unnatural. 
If you are going for a more dramatic effect, communicate this to your stylist. They'll help execute your vision by combining the Scandi Hairline with other coloring techniques.
It works with any cut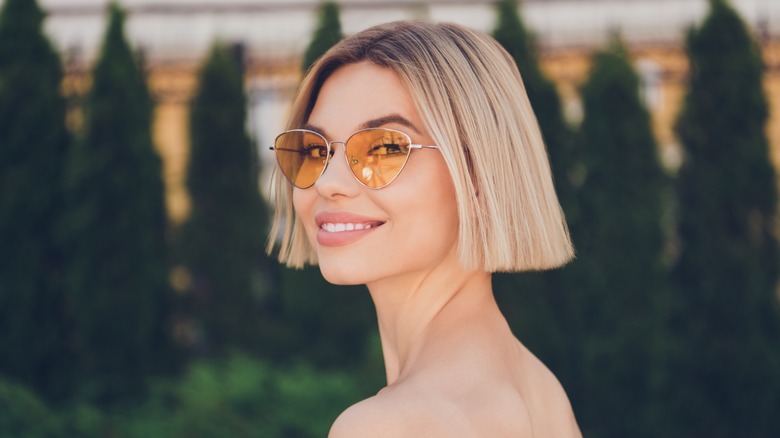 Roman Samborskyi/Shutterstock
To really elevate any look, it's important that you pair your hair coloring technique with the perfect haircut. The Scandi Hairline should be on your summer radar because it works with almost any haircut, giving you total freedom to experiment. For example, a bob cut pairs just as beautifully with the Scandi Hairline as a shag or even long layered hairstyles that promise to freshen up your look.
Most hairstylists recommend choosing a hairstyle based on your face shape. The Scandi Hairline looks great on everyone, but not every hairstyle will do you justice. A sharp, blunt bob, for instance, works great on diamond-shaped faces, while heart-shaped faces look great with bangs. All you have to worry about is finding what suits you the best, because nearly every time, it will look great and even be elevated with the highlights of a Scandi Hairline. 
It's easy to maintain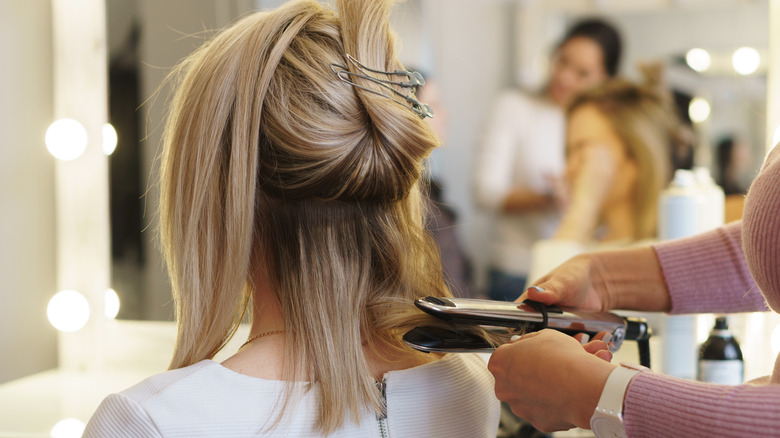 Vagengeim/Shutterstock
Maintaining bleached hair can be difficult, especially if your hair grows out fast. But since a basic Scandi Hairline only calls for your face-framing portion of hair to be highlighted, you'll have a lot less upkeep to worry about. Visits to the salon won't be as regular, because a smaller portion of lightened hair means less obvious fading. And they will also likely be cheaper, as you're coloring less hair than you would with other color trends. This is certainly a price worth paying for that fresh summer look you're going for. Of course, if you lighten the rest of your hair with your Scandi Hairline, going from brunette to blond with extra-light face-framing hairs, then you can expect higher prices and more upkeep. 
Even if you're only coloring small sections of your hair, it's important to give your strands some TLC, as bleach is known to have harmful effects (via Philip Kingsley). Make sure you apply hair masks at least two times a week. This can do wonders for your hair and keep it healthy and luscious. Also be sure to invest in hair protectant sprays if you regularly style your hair with heat, as heat can cause further damage to your hair.