Can Raspberry Tea Really Soothe Period Cramps? Diving Into The Claim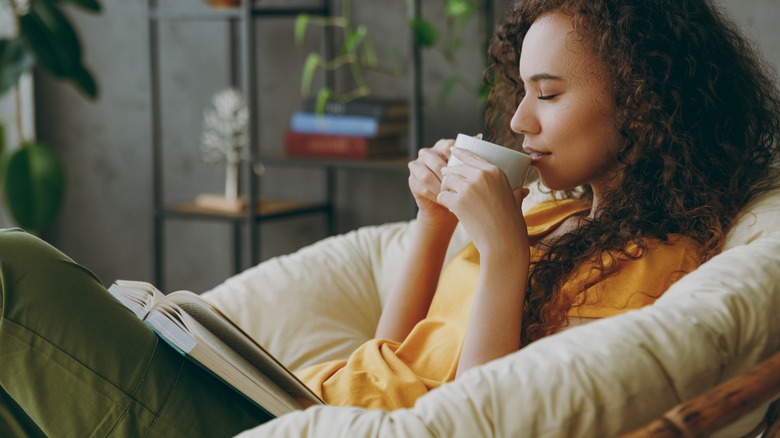 ViDI Studio/Shutterstock
You usually know that dreaded time of the month is here when you're faced with painful period cramps that make it hard to function. They can be so debilitating that period leave is a thing offered by some workplaces. When the pain pills and heating pads aren't quite cutting it, you might be willing to try some herbal remedies. 
Raspberry leaf tea, made from the leaves of red raspberry plants, is one form of natural cramp relief that has been used for centuries in Chinese medicine as well as Indian Ayurveda. It can be found in your grocery store's tea section, and it's also made in pill form if you're not a tea drinker. But can drinking tea really help to soothe cramps? 
OB-GYN and co-chair of the National Preconception Health and Health Care Initiative Dr. Diana Ramos told The Kitchn that there are two primary components of the tea that may attribute to its abilities to alleviate cramps: fragarine and tannins. Fragarine is a compound found in raspberry leaves, which "is known to help tone and tighten muscles in the pelvic region, thereby assisting with the cramps caused by spasms of these muscles," she explained to the outlet. Tannins are compounds found in many plants that may treat cramping, vomiting, nausea, and diarrhea. Period cramps are an unfortunate fact of life, but this tea might make them easier. 
The anecdotal evidence supports raspberry leaf tea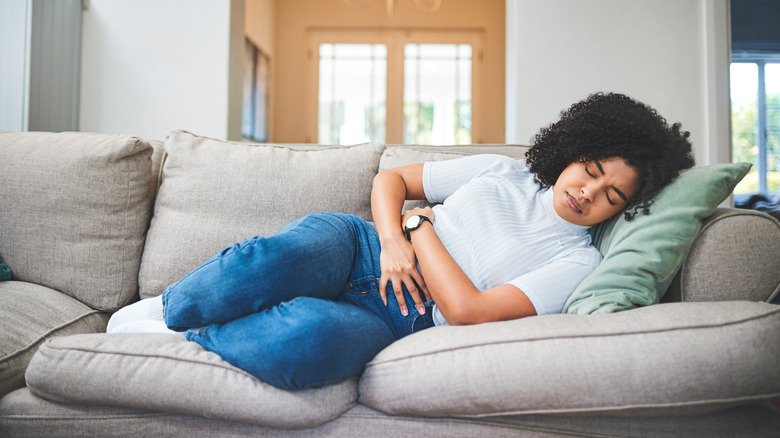 Charday Penn/Getty Images
The efficacy of raspberry leaf tea has primarily been anecdotal, with some drinkers claiming it alleviated their cramps over time, while others didn't notice a difference in their cramps. For instance, wellness editor for The Everygirl Josie Santi wrote about her positive experiences drinking the tea. She drank one cup a day leading up to her period and two cups a day during her period. On the first day of her period, which usually brings awful cramps for her, she found the cramps to be much lighter and more manageable with painkillers. After six months of drinking the tea before and during her period, she says she doesn't get cramps on the first day of her period anymore. While other factors may play into this change, the tea did make a difference for her, so there's a chance that you may benefit from it, too. 
That said, it's important to know that studies on raspberry leaf tea are limited, so there's little concrete evidence that it does provide relief. But even if the tea doesn't work for you, it still has a refreshing taste and is filled with vitamins like calcium, iron, and potassium, as well as vitamins A, C, and E, according to 2018 research published in the Integrative Medicine journal. It's also caffeine-free, so it's okay to enjoy before bed. 
Raspberry leaf tea warnings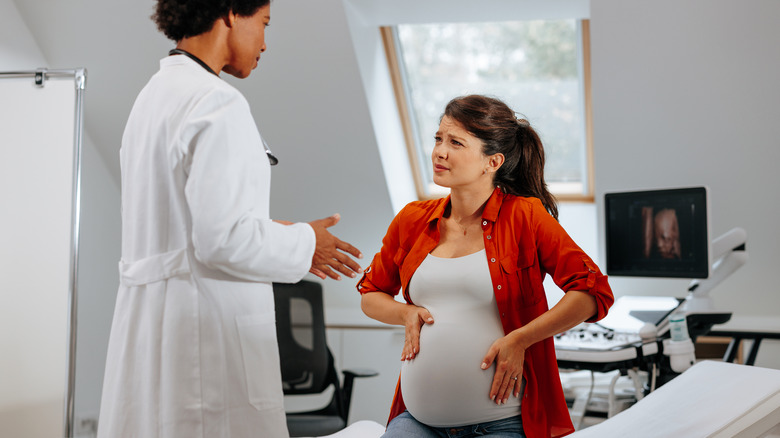 Bernardbodo/Getty Images
With any health supplement, it's important to consult a medical professional before taking it, as many natural ingredients aren't approved by the FDA. If you're curious about this tea, ask your primary care doctor or OB-GYN if they have any information about it and what they recommend for you.
The research into whether raspberry leaf tea is an effective form of period relief is limited, but we do know that it can be dangerous if you have certain health conditions. "Hormone-sensitive conditions such as breast cancer, uterine cancer, ovarian cancers, endometriosis, or uterine fibroids might be made worse by exposure to estrogen, and [there's evidence that] raspberry leaf tea might act like estrogen. So if you have any condition that might be made worse by exposure to estrogen, don't use raspberry leaf tea," Dr. Diana Ramos explains to The Kitchn. 
It's especially important to be cautious about this tea if you're pregnant. According to experts at What To Expect, large quantities of raspberry leaf tea can bring on contractions, which can lead to a miscarriage early in the pregnancy. Therefore, it shouldn't be consumed before the second trimester.