Can The 'One Direction Dating Theory' Accurately Predict Your Type? Here's What We Know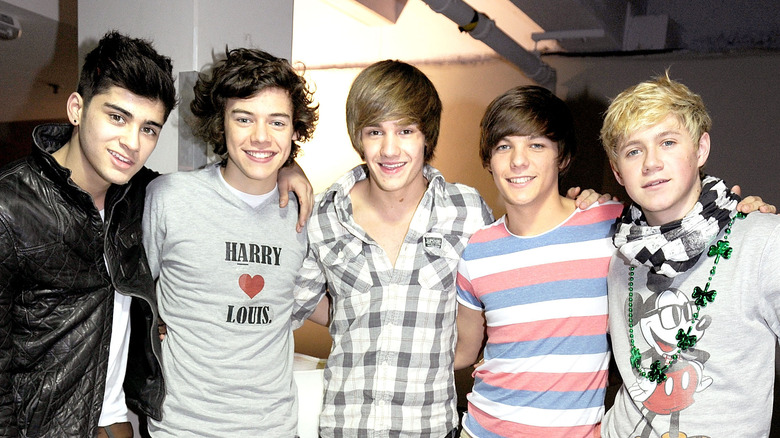 Shirlaine Forrest/Getty Images
Sometimes our celebrity crushes say a lot about who we like in real life. Just like you can learn about yourself based on your zodiac sign, apparently, you can do the same depending on who your favorite One Direction member was. In fact, there's a viral theory circulating on TikTok, and it comes from content creator and podcast host Coco Mocoe. In a recent video, she sits down with fellow TikTok creator Nicky Reardon to discuss how she can predict someone's type based on who their favorite One Direction member was growing up.
Mocoe has made a career off of "accurately predicting trends and rising stars right before they blow up," she explains on her YouTube channel bio. If you went through a One Direction phase, and even if you never quite left it, maybe you can relate to Mocoe's dating theory. After all, some TikTok users did admit her theory was right on the nose.
The One Direction dating theory
In her video, Coco Mocoe goes down the line of One Direction members and what liking them may say about you. For those who liked Liam Payne the most, Mocoe says these people are attracted to authority figures as adults, such as firefighters. If Zayn Malik was your favorite, you now go for guys who look intimidating on the outside but are secretly very sweet and shy behind the scenes. "Zayn, to me, is the guy who seems, like bad, but is a covert nice guy," says Mocoe.
Harry Styles, on the other hand, is the opposite. Styles, according to Mocoe, is the popular, nice guy who also gets all the attention but ends up breaking your heart. And then there's Niall Horan. If Horan was your favorite, Mocoe says you were likely always crushing on your best friend's older brother or people in your friend group. In other words, you fall for the familiar people in your life, and the thought of using dating apps terrifies you. "You want that old school love story," as per Mocoe.
Last but not least is Louis Tomlinson. Those who adored Tomlinson are usually shy but gravitate towards the outgoing, bubbly types. You're reserved, but go for the guys who get you out of your comfort zone. Opposites attract, right?
What people are saying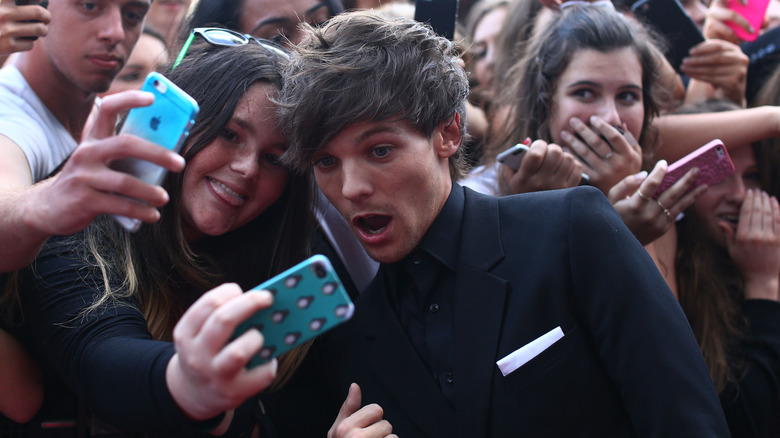 Cameron Spencer/Getty Images
If you feel called out by Coco Mocoe's theory, you're definitely not the only one. Just scroll down Mocoe's video comment section. One TikTok user said, "As a Niall girl, this is so accurate. I am, in fact, in a long-term relationship with my best friend's brother." A fan of Zayn Malik weighed and said, "Lol Zayn lover here & I do have [a] thing for bad boy looking, sweethearts." 
More comments from loyal Directioners read, "As a Harry girl, you're absolutely right," and "As a Louis girl, I feel called out." However, other users on the platform shared how their types have changed over time, as they went from being a Harry Styles girl to a Niall Horan girl, for instance.
Of course, celebrity dating theories are all in good fun and completely up for interpretation. This one isn't accurate for everyone, but it's clear that Mocoe got it right on the money for most people.