Full Skirts: The Voluminous Trend Updating Your Summer Silhouette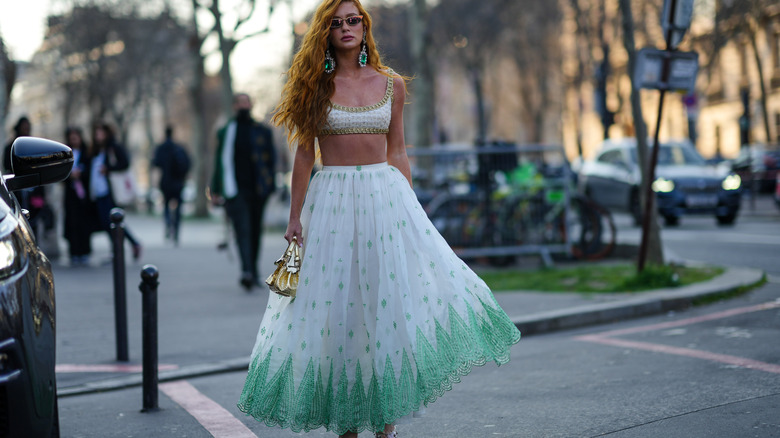 Edward Berthelot/Getty Images
For several years, it seems like everyone has decided to ditch their skinny and form-fitting frocks. Gone are the bodycon dresses and skin-tight pants as more are embracing oversized and voluminous pieces. Full skirts are the end product of this sway towards oversized and they are here to change your summer wardrobe. They are different from other types of skirts in that they are meant to create the biggest volume you can imagine. They aren't your typical skirt and likely aren't your go-to for casual days, but they are the most dramatic pieces you'll own.
Full skirts are cinched at the waist and extend out far and wide. Typically made of poplin or cotton fabrics, the full skirt is much more than just a simple skirt. A full skirt can be styled in a way that suits almost any situation or event. Apart from being a stylish piece, it's also the perfect way of avoiding wearing any heavy or thick fabric in the summer. Overall, the full skirt is the ideal piece for those looking to elevate their summer closet.
Sheer full skirts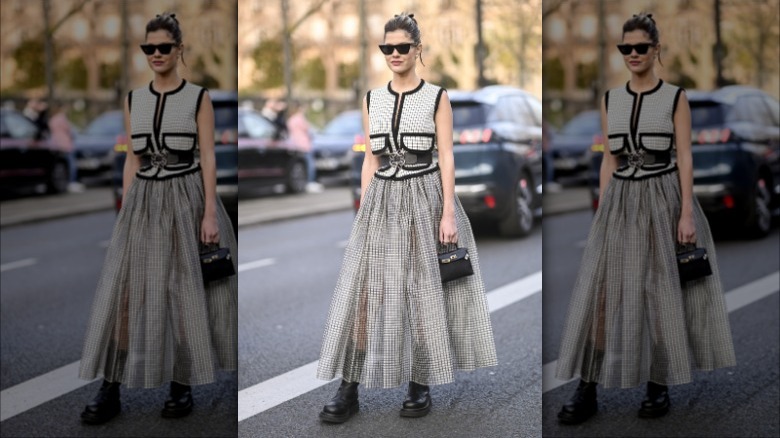 Daniel Zuchnik/Getty Images
The sheer trend isn't only for dresses and layering pieces, it can also be part of your skirts. Full ones are meant to take up plenty of space, and fabrics like mesh and tulle are perfect for creating this exact shape. Wear it with several layers of tulle underneath for the perfect ballerina look or a simple sheer full skirt with a bodysuit for a chic runway look.
Vibrant full skirts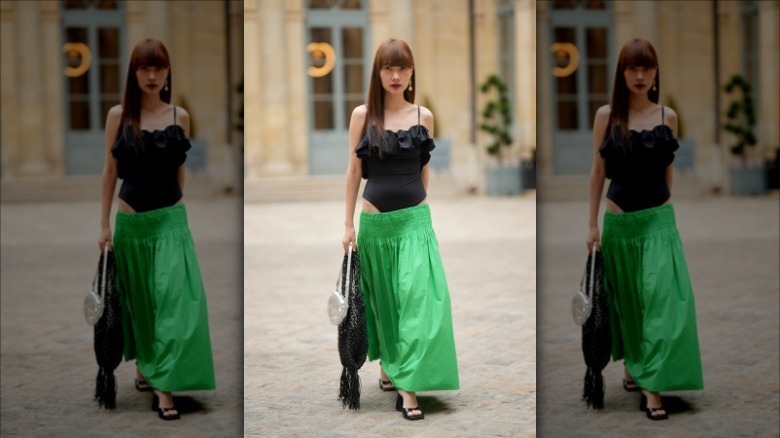 Edward Berthelot/Getty Images
Full skirts are already attention-grabbing, but that doesn't mean we can't add more boldness to the fit. Opt for vibrant full skirts in neon or bold hues that will create an impact. With so much fabric and volume to work with, a bold color will be a can't-miss opportunity. Pair your vibrant full bottom with a neutral form-fitting top to create a balance with a big voluminous skirt. A bright full skirt will ensure no one misses your dramatic moment.
Soft full skirts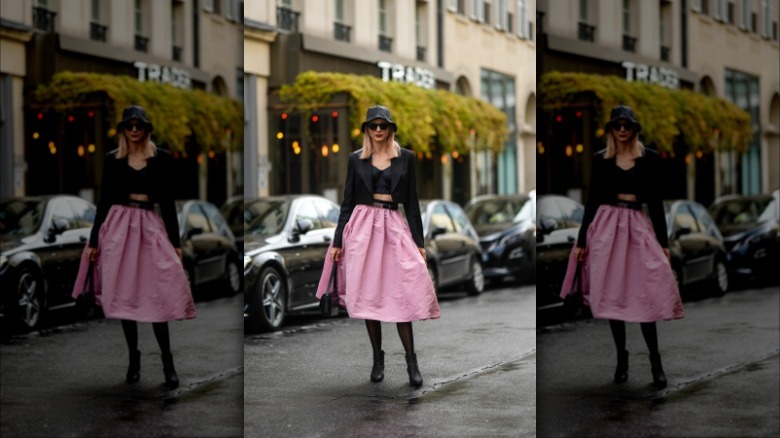 Edward Berthelot/Getty Images
Although everyone loves a dramatic moment, a soft and airy full skirt can give you whimsy and femininity. Soft cotton full skirts in a light or pastel hue can brighten up any look. Even if you aren't looking for a feminine look, these types of full skirts are beautiful. Mix edgier pieces like leather or dark tops for a fashionable juxtaposition. Softer and lightweight fabrics won't give you as much volume as others but will still give you the shape you're looking for.
Lace full skirts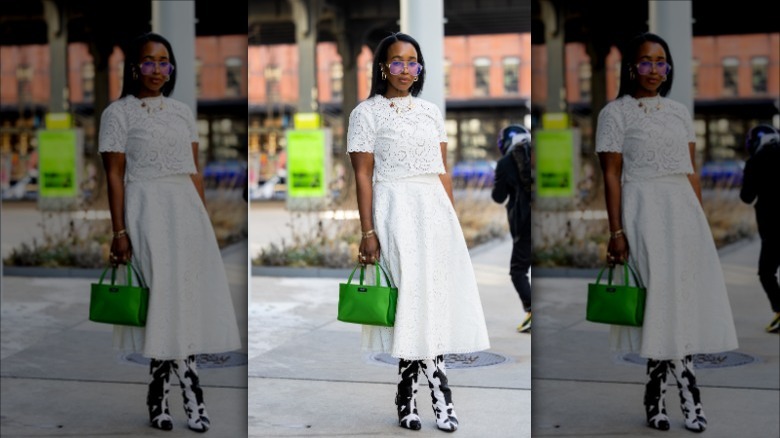 Christian Vierig/Getty Images
Lace is a summer staple since it keeps you fresh but adds a romantic touch to your look. Pairing this fabric with a full skirt silhouette is the perfect soft and feminine duo that will become a bohemian dream. Team it with a lace top or one in a matching hue for a cohesive head-to-toe look. Add organic accessories like straw bags for the best combination. You can also add pops of colors to your neutral lace full skirts with these accessories for a more polished look.
Printed full skirts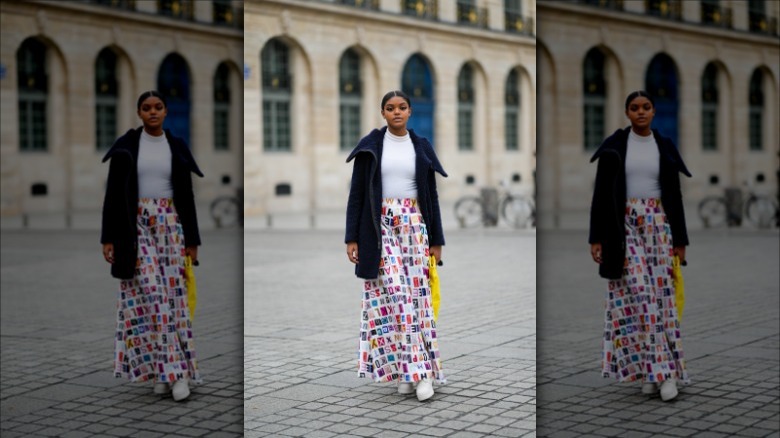 Edward Berthelot/Getty Images
If you want a full skirt that gives you even more of an attention-grabbing characteristic you can't go wrong with a printed full skirt. A printed piece will automatically give you an elevated high-fashion look when styled correctly. If you're looking for balance, match your skirt with a neutral top or a hue that's in your skirt's print. This way your entire outfit is connected and cohesive. Patterns don't need to be overwhelming but are a fun way of spicing up any look.
Neutral full skirts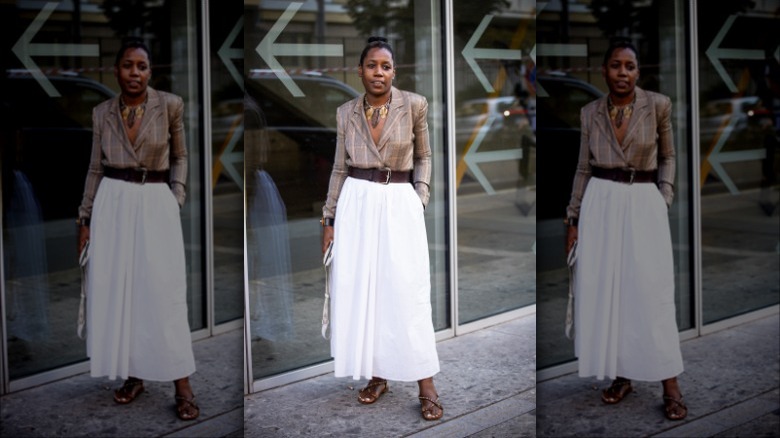 Claudio Lavenia/Getty Images
On the other hand, neutral full skirts can also give you drama without the color. White, beiges, blacks, and creams are some of the popular hues if you want that princess look. Since these full skirts are in neutral shades, you don't need to worry about styling them incorrectly. Simply match it with another neutral top or a pop of color. Either way, your full skirt will do most of the work in giving you a high-fashion vibe.
Long full skirts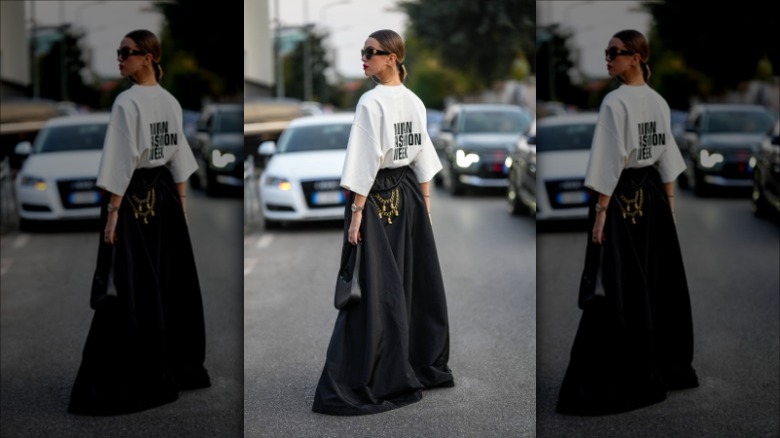 Edward Berthelot/Getty Images
Have you ever dreamed of wearing a princess ballgown but didn't know where to get started? A long full skirt is a perfect way of getting a royal look without the monarchy. Simply opt for a full skirt that's slightly longer and will create almost a train behind you as you walk. Although this might not be the best for those on the petite side, it's a dramatic fashion statement that will elevate your look. Make sure to pack your heels to avoid being overwhelmed by your skirt and keep the royal effect in full swing.
Funky full skirts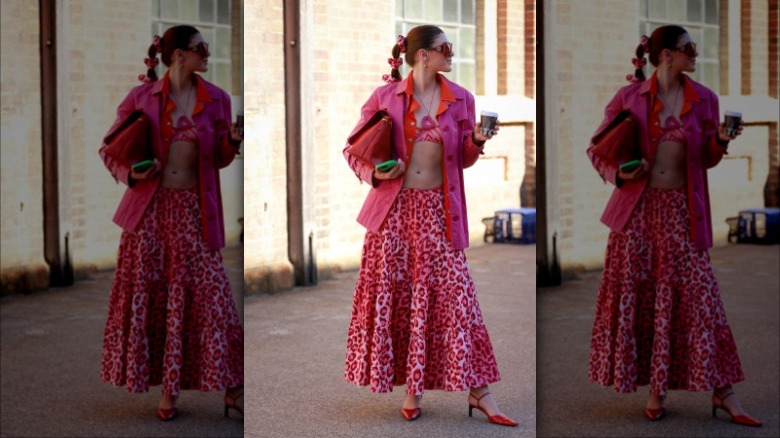 Hanna Lassen/Getty Images
It's rare when a fashion trend has all of the above options, but full skirts give you that kind of flexibility. If you want a long, vibrant-colored, sheer full skirt, this silhouette gives you the perfect opportunity of pulling out all of the stops. The more accents and details you can add the better with the full skirt. Not only will this help create a high-fashion moment, but it will also make it much more fun to wear and style. Since full skirts are already a rare gem, embrace this summer silhouette with all of your favorite details.