Sephora Accelerate Promotes BIPOC Beauty In Big Ways (& You Can Start Supporting Them Now)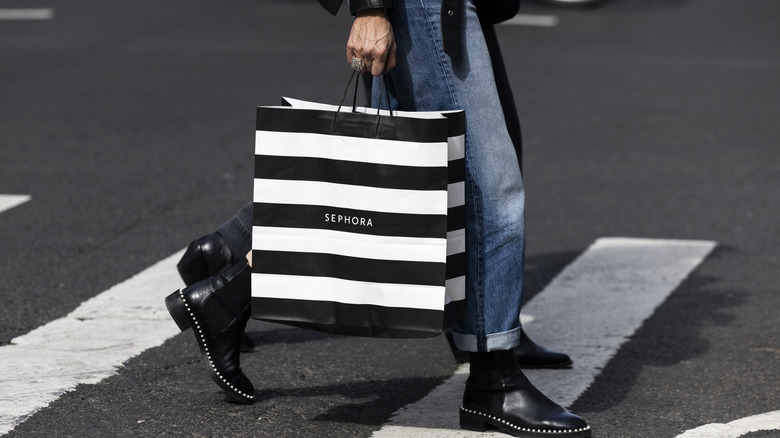 Bloomberg/Getty Images
In 2016, beauty giant Sephora founded Sephora Accelerate, a self-proclaimed "brand incubation program" for founders of small beauty brands with big dreams. Each year, the brands selected to be part of the program embark on a six-month crash course of marketing training and mentorship by the world's largest beauty retailer that ends with their products launching in Sephora stores. In 2021, Sephora announced that, going forward, the program would hone in on brand founders who are people of color, giving underrepresented voices a platform for success.
The decision to dedicate the Accelerate program to BIPOC beauty brand founders was a result of Sephora's commitment to Fifteen Percent Pledge. Fifteen Percent Pledge is a non-profit organization that advocates for Black business owners by asking retailers to pledge to dedicate at least 15% of their store's shelf space to Black-owned brands. Sephora is one of the dozens of retailers that have taken the pledge so far, and this year, seven beauty brands made it into the company's Accelerate program.
Meet the brands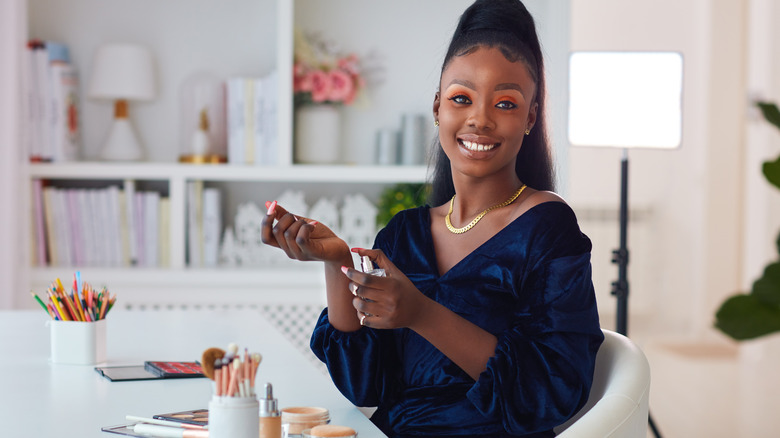 Olesia Bilkei/Shutterstock
In December 2022, the participants in this year's round of the Sephora Accelerate program were announced. First up in 2023's Accelerate lineup is the brand BROWN GIRL Jane, founded by Malaika Jones, Tai Beauchamp, and Nia Jones. The brand focuses on culturally significant fragrances. Next, we have Glosshood by founder Sienna Brown, creator of a breakthrough lip gloss/balm hybrid. Moodeaux, founded by Brianna Arps, offers unique moisturizing dry oil perfume sprays. Then, Of Other Worlds is a clinically-conscious skincare brand founded by Simedar Jackson.
Next up, Karen Young, founder of OUI the People, focuses on skincare for the body. Range Beauty, created by Alicia Scott, offers makeup for BIPOC who suffer from acne, eczema, and hyperpigmentation. Finally, Seaspire Skincare, headed up by Dr. Camille Martin, provides natural, eco-friendly skincare products safe for all skin. Now, with June 2023 nearing its end, these exciting brands are wrapping up their Accelerate training and preparing to launch their products in Sephora stores nationwide.
How to show your support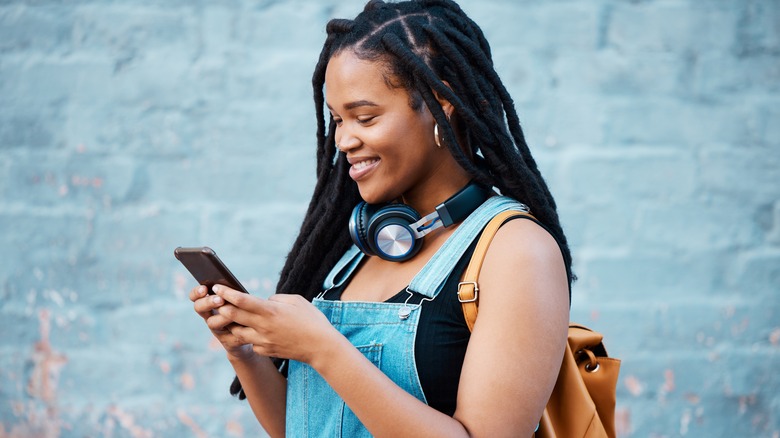 PeopleImages.com - Yuri A/Shutterstock
The most effective way to show your support for the Sephora Accelerate program and its current mentees is, of course, to keep an eye out and buy the featured brands' products when they officially launch at Sephora. You can still show your support for the brands and the program, however, even if you're taking a break from making purchases right now to save money. First, you can share information about the program and Fifteen Percent Pledge with your friends and family both in person and on social media to raise awareness.
You can also support the showcased brands and their BIPOC founders by following each beauty brand on social media. Like, share, and interact with their content, promote their products, and make your own pledge to prioritize shopping from BIPOC-owned businesses in the future. As a consumer, nothing speaks louder than your hard-earned money and where you choose to spend it, but your support online also helps boost Black-owned businesses in Instagram and other platforms' algorithms. Shop your values, always, and encourage your loved ones to do the same.