Mermaid Haircut: The Perfect Way To Enhance Your Natural Waves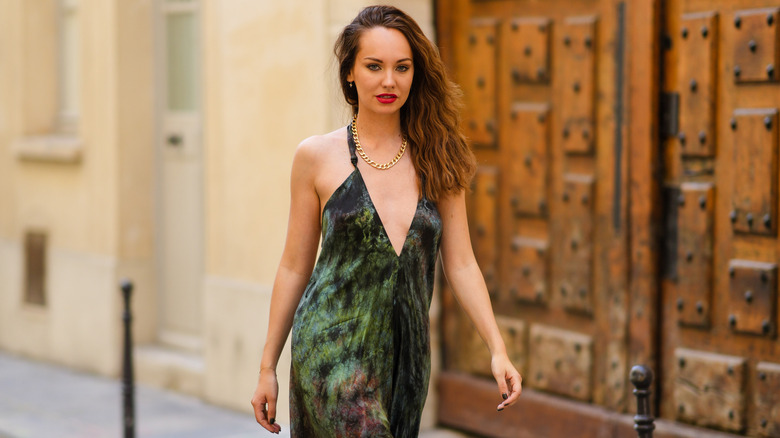 Edward Berthelot/Getty Images
Mermaidcore is being swept out to sea in 2023, as mermaid-inspired fashion and beauty aren't only for the ocean anymore. So, in addition to mermaid-silhouette dresses and beachy nail art, many trendy people want to get vacation-ready mermaid hair. If you have natural waves in your hair, the mermaid haircut is the perfect way to get the look without having to spend hours styling your hair every day. "The mermaid haircut is a long layered haircut done on hair with length ... It got the name because, when done on wavy hair, it looks like what we all picture mermaid hair to look like," Jenna Spino, a hairstylist, told Glamour.
Hairstylist @lila_styles posted a video on TikTok explaining that wavy hair looks super lively and unique in this flattering cut, and you don't have to put any work into it. Plus, your hair will stay nice and long even though the haircut features layers, so don't be afraid of getting too much hair chopped — your tresses will still look long and lovely.
Don't try to make it look too polished
The mermaid haircut is about effortless, free-spirited energy. So, it should look wavy and bouncy with playful layers, not like someone spent forever styling it. To make your hair look like a mermaid's — who spends so much time in the ocean — don't worry about any flyaways or tangles. If the long layers and waves look flattering and fun, perfection isn't the goal.
Try parting your mermaid-inspired hair to the side
Any hair part you can think of, including the popular middle part, should work for a mermaid haircut. But, sweeping your locks to the side can make them look even more mermaid-inspired. The free-spirited, beachy look screams mermaid, so consider a deep part for your long, wavy style.
Your hair doesn't have to be extremely long
Yes, the mermaid haircut is typically for long tresses. But long doesn't have to mean super lengthy hair that goes down to your stomach or longer. We know not everyone can or even wants to grow their hair that long, and you don't have to — the idea is to look like a mermaid, not Rapunzel. As long as your wavy hair is at least as long as your clavicle, you should be able to pull off the mermaid haircut without a problem — just tell your hairstylist you want long layers.
Consider adding curtain or wispy bangs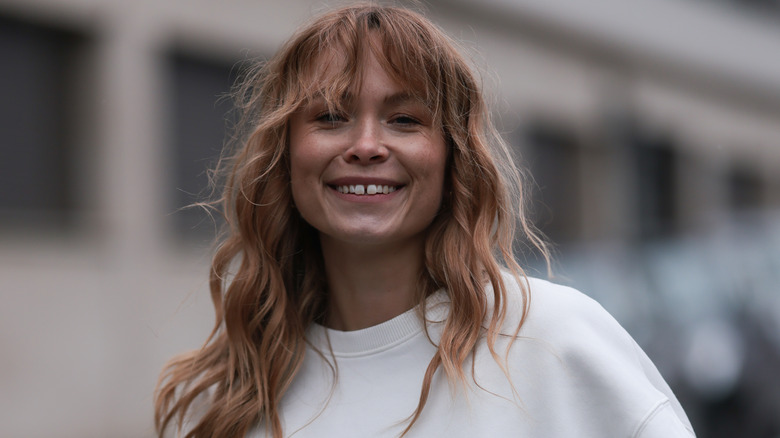 Jeremy Moeller/Getty Images
Do you love the mermaid haircut but also like bangs? Consider adding curtain bangs or a wispy, wavy fringe. These bangs typically aren't as high-maintenance as more traditional ones. Moreover, both bang styles complement the layered look for a breezy, carefree appearance. Light see-through or curtain bangs can add the perfect playful touch to the beachy cut.
Rock any hair color with the mermaid haircut
Every hair color will work with the mermaid haircut! From sultry dark hair to dainty light tresses, no hair color will be an issue for this long cut with waves and layers. If you plan to take the mermaid theme even further, opt for lively red locks or colorful, bold hues for so much mermaid fun.