Your Bravo Obsession (& Other Personal Faves) Are Actually Self-Care, According To Kesha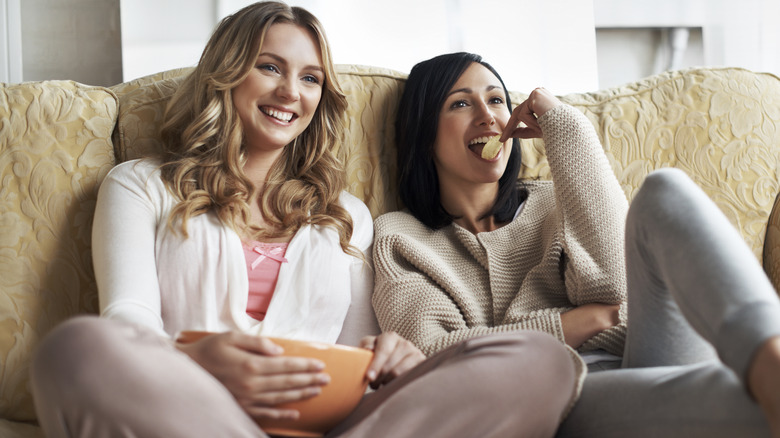 Morsa Images/Getty Images
Before there was the video-sharing platform TikTok, there was pop star Kesha, whose 2009 banger tune "TiK ToK" taught us all a little something about living life to fullest. The lyrics include a verse that is full of things that bring Kesha joy: "I'm talkin' pedicure on our toes, toes/ Tryin' on all our clothes, clothes/ Boys blowin' up our phones, phones/ Drop-toppin', playin' our favorite CDs/ Pullin' up to the parties/ Tryna get a little bit tipsy." Few listeners realized it at the time, but what Kesha was describing here were a few things that may count as self-care. Yes, you read that right.
We may traditionally think self-care involves routines and activities like meditation, yoga, journaling, therapy, eating healthily, and exercise. But as Kesha revealed in an interview with Self, everybody's version of self-care is different. Maybe self-care can be something as unimportant and unserious as getting a pedi or playing your favorite music. In particular, the pop star views watching her favorite reality TV shows as a form of self-care. 
Kesha's self care includes the 'Real Housewives' franchise and 'Love Is Blind'
If your idea of relaxation, rest, and guarding your peace involves binge-watching "Love is Blind," then Kesha agrees with you. In her interview with Self, the "Your Love Is My Drug" singer was asked whether "Love is Blind" would be classified as self-care in her mind.
"['Love is Blind'] is an important American establishment. I care very much for it," Kesha answered, adding that she also regards the "Real Housewives" franchise as equally holy: "It's something I'm very passionate about." 
This was part of the game called "Self-Care/Don't Care." Through the game, we learn she loves being in nature and not setting her alarm. She doesn't care to brush her teeth before breakfast and she loves singing in the shower, but she doesn't care to make her bed. She loves to vacuum and begrudgingly will exercise in the morning. She won't pass out with her makeup on, and she loves the traditional self-care tactic of journaling.
While Kesha may have been hyperbolizing a little, experts agree that self-care is a personal thing. Clinical social worker Morgan Turner told the University of Washington Medicine outlet Right as Rain, "Self-care is anything that leaves you feeling enriched or nourished. It's adaptable — what self-care is for one person will look very different for someone else." 
Turner confirmed that as long as you're not engaging in destructive behavior you will regret later, "then there's no reason not to treat yourself."
#TreatYoSelf is a whole Gen Z movement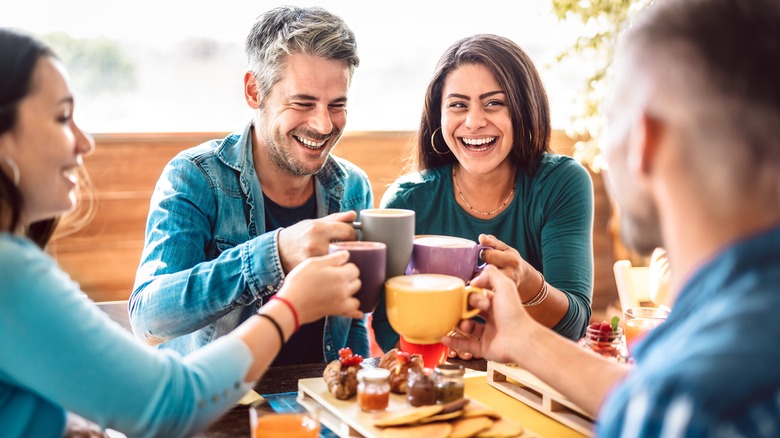 View Apart/Shutterstock
If any of this is sounding familiar, it's because Kesha's idea of self-care is wholly espoused by the more pop-culture-friendly hashtag #TreatYoSelf, which Fortune reports first gained momentum during the run of "Parks and Recreation." The outlet spoke with several millennials and people from Gen Z who have felt burned out by hustle culture and the overbearing media hot-takes telling them they will never be able to afford a house or retire comfortably because they're buying avocado toast everyday. Those interviewed by the outlet reported that, after losing important years to the COVID-19 global pandemic, a looming recession, and the threat of the climate crisis, they need little treats to help them get through the day. 
Kiana Davis, who runs her own clothing store, told the outlet, "I don't mind spending the money if it results in me being happy. It could be $5 or $100. It doesn't really matter if I've had a big workload or a relaxed day, a treat is deserved whenever I feel like I need one." Her treat of choice? Kombucha.
Financial advisor Douglas A. Boneparth also told the outlet that you should definitely #TreatYoSelf as those little fun purchases are unlikely to affect your bottom line. "If a $3 cup of coffee in the morning is the thing that gets you through the day and you're working really hard, I don't think that's going to make or break your ability to achieve your financial goals," he said.