The Drop Waist/Puffy Skirt Is The Trendiest Dress Silhouette Of The Year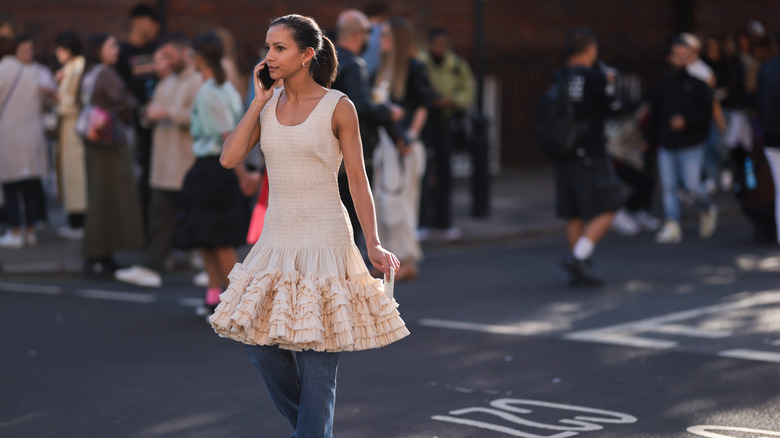 Jeremy Moeller/Getty Images
Silhouettes have undergone quite a remix this year, and there's no stopping this design trend. We've already seen how maxi dresses and voluminous dresses have created a stir in the fashion industry. With out-of-the-box silhouettes making a comeback, it's time to take a look at a retro classic known for its trendy design: the drop waist dress. This silhouette combined with a puffy skirt is perfect for those looking to inject something fun into their wardrobe without having to go too wild.
In a drop waist dress, the skirt of the dress begins lower than the waistline and is closer to the hips. With a dropped waist, you can give yourself the appearance of a longer torso without any effort. Pair these dresses with heels to help maintain your height and elevate your bottom half. With many brands and designers incorporating this silhouette into their collections, it's no wonder why many are absolutely loving this drop waist and puffy skirt combination.
Midi drop waist dress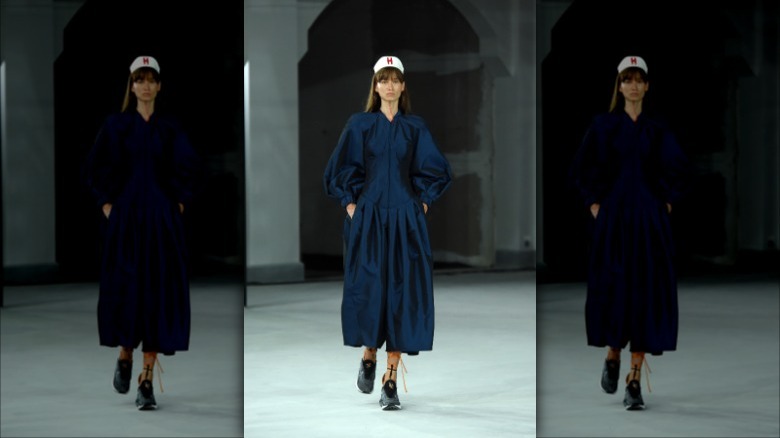 Ekrem Serif Egeli/Getty Images
Midi lengths aren't going anywhere anytime soon. Midi dresses and skirts are easy ways to keep your wardrobe up-to-date. Midi dresses with a drop waist create an illusion of a longer torso while adding an unusual detail to your outfit. This subtle and chic combination is a great way to incorporate an interesting vibe into your dress without having to sacrifice style.
Drop waist/puffy skirt minidress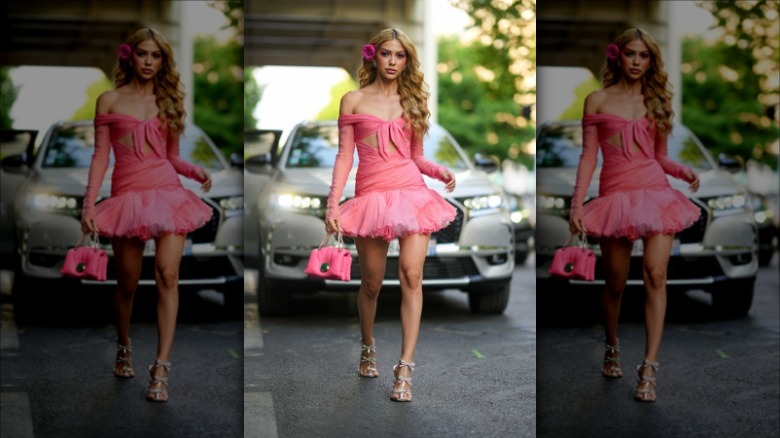 Edward Berthelot/Getty Images
Opting for a drop waist doesn't mean you have to go for a longer length. You can achieve the same silhouette with a shorter hemline. A drop waist minidress differs slightly from a typical minidress since it has a much shorter length. The drop waist is ideal if you want to add a tulle or puffed hem detail, which will inject plenty of flair into your look. This makes it perfect for any festive or going-out event you have planned.
Bubble dresses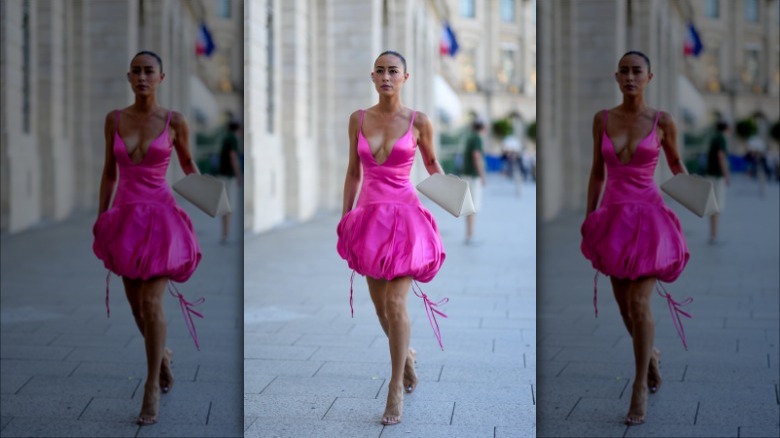 Edward Berthelot/Getty Images
Bubble dresses are a quintessential Y2K trend that will transport you back to a nostalgic and retro-chic style. Bubble dresses with a drop waist were all the rage in their day and are currently making an epic comeback. With a drop waist, the bubble hem creates a more emphasized silhouette that is always party-ready. While a bubble hem isn't for every style, it adds an extra flair to your look.
Long drop waist dresses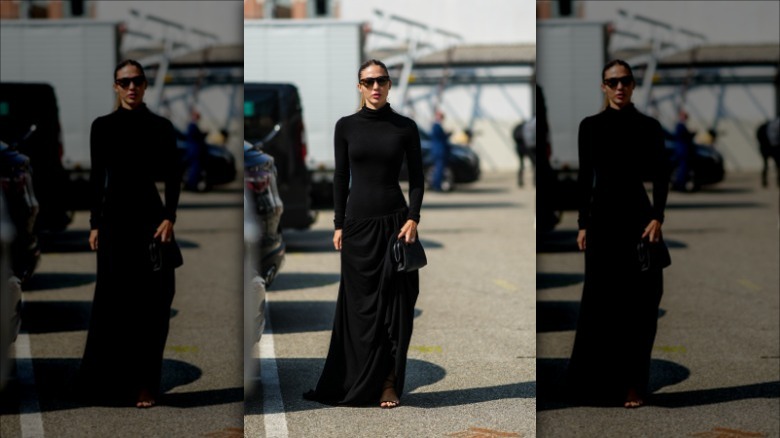 Edward Berthelot/Getty Images
Regardless of length, drop waist dresses are the perfect silhouette to help elongate your body. While shorter legs may be a concern for petite women, this style can create the illusion of a longer torso. A longer dress length overall can help you seem much taller while still maintaining plenty of style. This twist on the long dress will give you a form-fitting torso and enable you to select a more dramatic hemline. Go with a puffed-up hem, tulle accent, or something more glamorous and fun.
Puffy dresses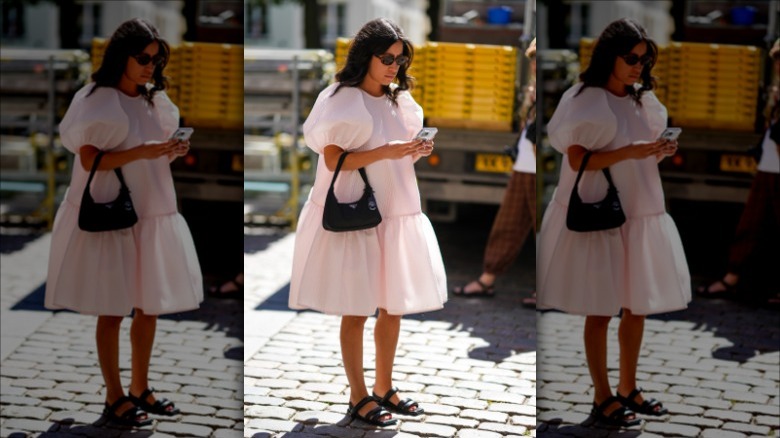 Edward Berthelot/Getty Images
No matter the style you are going for, you can always add a puffy detail to your outfit. A puffy drop waist dress creates a feminine and fun look. These dresses are typically seen in the summer season with cotton and poplin materials, resulting in a more voluminous design. However, this dress can work perfectly in any season and simply adds a flirty and cute touch. If you're looking to infuse more personality into your wardrobe, this combination can give you a laidback and stylish vibe.