How To Apply Makeup To A Round Face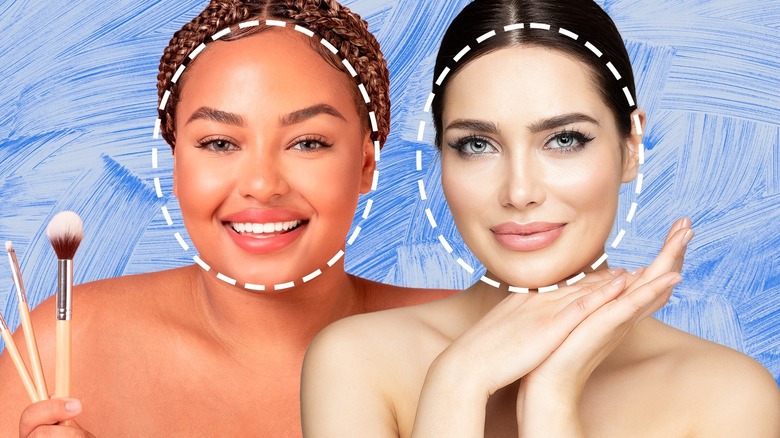 Static Media/Shutterstock
Makeup is one of the easiest ways you can highlight your best features while giving your skin a natural, even glow. While round faces often make a person look much more youthful, many still crave a defined look. If you have a round face, it's common to struggle with making it look more sharp and slim. According to Huda Beauty, the round face shape is one of the most common shapes that you can have, but people often don't understand how to best do their makeup to accentuate their best features.
Hellen Phillips, a Sephora pro, told Byrdie, "A round-shaped face keeps you looking youthful — but you can also add a bit of edge." To add a bit of edge to your makeup look and to avoid makeup mistakes that make you look older, it's essential to know how to get your technique just right. Here's everything you need to know about making up a round face.
Steps to applying makeup to a round face
Per MasterClass, the cheekbones are the widest part of a round face, which is why it's essential to focus on making the sides of your face appear thinner with contouring if you're after a snatched, Bella Hadid-inspired look. TikToker Rachel OCool explains how to best contour your round face.
Start with your primer and base –- this can be either a foundation or concealer. Once you've evenly applied a base, take a bronzer stick or powder to contour your face. Rachel suggests applying contour to the sides of the forehead while leaving the middle open to create balance. For the cheeks, you can sweep under the apple of the cheeks in an upward motion, or you can start at the top of the cheekbone, swoop up, and follow down to your chin for a more sculpted contour. Then, follow the edge of your jawline with the contour stick for definition.
When adding highlight, we recommend highlighting under your eyes, the top of your cheekbones, the bridge of your nose, and the chin. For blush, add a small amount of blush to the apple of your cheeks and sweep it in an upward motion toward the top of your cheekbones to slim your face.
Tips for nailing your makeup look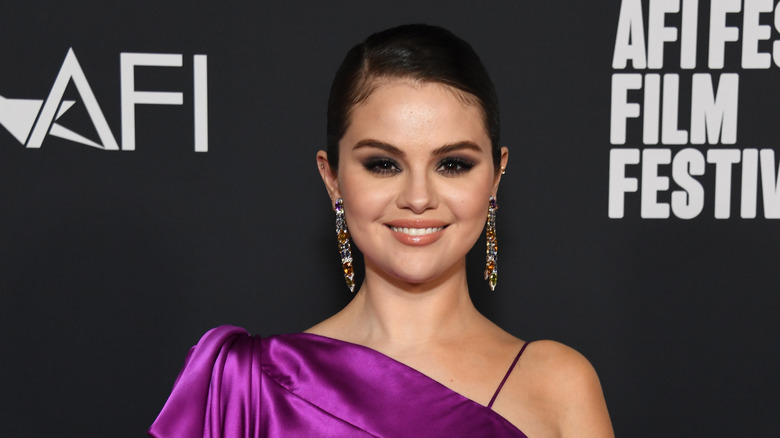 Jon Kopaloff/Getty Images
There are a few tips to keep in mind that will help you create a beautifully balanced makeup look. When choosing a contour shade, choose one that is two shades darker than your foundation that still compliments your skin tone. It's also important to avoid adding too much baking powder to your look. Hillary Clark, a professional makeup artist and esthetician based in Los Angeles, told Insider that when it comes to a round face, "It looks much rounder when eliminating natural contour with such dense baking powder, which actually makes the under-eye and apple area look more prominent."
When applying your blush, make sure to avoid adding blush only to the apple of your cheeks without sweeping it back towards your cheekbone. This could result in highlighting your cheeks and making your face look rounder — which you don't want to do when creating a sharp, edgy look. With these tips, you'll be able to glam up your look or create a five-minute makeup routine that will compliment your round face.