How To Transition Your Trendy Crochet Pieces From Summer To Fall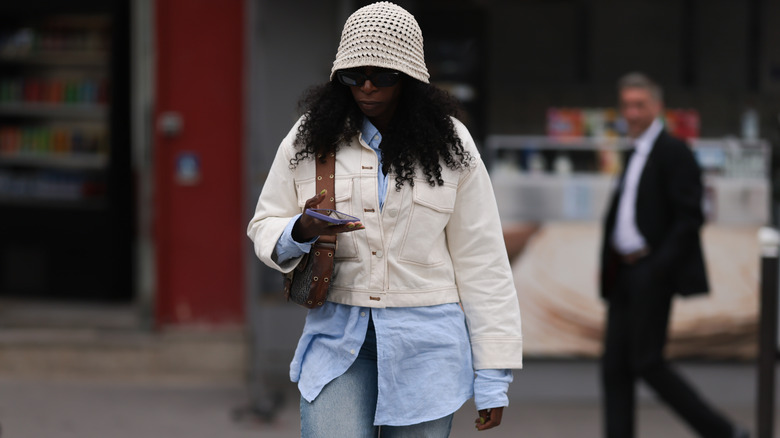 Jeremy Moeller/Getty Images
If there's any clear winner of 2023's summer fashion trends, it would be crochet – and it's not going anywhere anytime soon. Crochet is an intricate knitting pattern that adds texture and warmth to your look but is still open enough to beat the summer heat. Letting you bare anything you want underneath, there are plenty of ways to style crochet. Thankfully, for those who have become used to this look, the fall season presents many new ways of wearing this trend. Fall crochet ensembles are bound to be some of the most appealing and cozy simply due to the details of crochet.
There's no need to save your crochet pieces for next summer because you can easily transition some of your favorite items into the fall. With crochet ruling the summer season, many of those same options can help elevate your fall wardrobe. Don't doubt the power of crochet to add a simple flair to any look. Even those looking to showcase a minimalist or neutral fall wardrobe will find that crochet can be the optimal solution for adding more visual interest to your ensembles.
Maxi dresses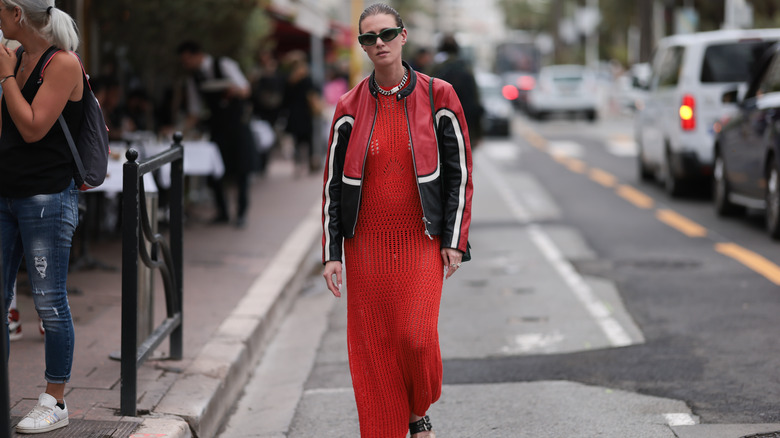 Jeremy Moeller/Getty Images
Maxi dresses aren't just summer pieces that create a gorgeous silhouette. Although most often used in the summer, maxi dresses can also shine in our fall rotations, and crochet maxi dresses are great at providing a feeling of coziness from their knitted texture. Wearing these pieces with softer outerwear materials, like suede or leather, will give you a fashionable contrast. Add layers underneath your crochet dress for an extra warm ensemble.
Knitted bags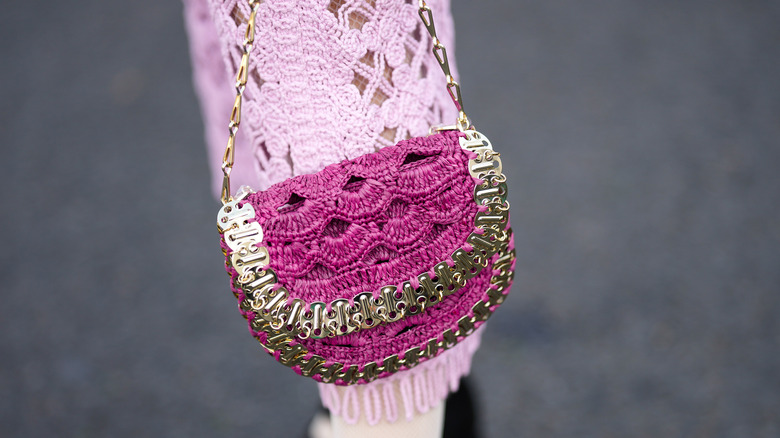 Edward Berthelot/Getty Images
Crochet could be overwhelming for those with sleek and minimalist styles. Thankfully, there's more than crochet clothing to rock this fall season. Crochet bags and totes are easy-to-wear items that can seamlessly take the place of your plain leather bag. Crochet bags add texture to your look more subtly than an article of clothing. For those wary of the longevity of this trend, a crochet bag is a great place to start.
Crochet sweaters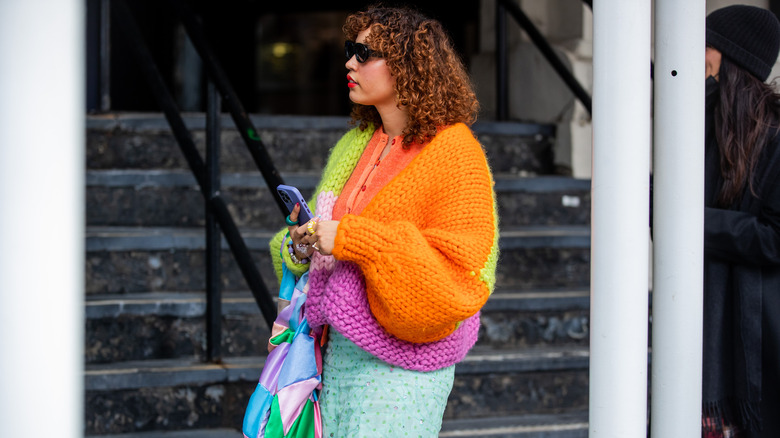 Christian Vierig/Getty Images
Nothing is better for fall than a chunky sweater that keeps you cozy all season. Crochet sweaters are stylish thanks to their oversized silhouette and can provide a fun texture. For fans of the larger-sized outerwear trend, a crochet sweater can be the perfect chunky piece to add to your collection. Whether for style or comfort, there's no reason why a crochet sweater can't fit into your fall closet.
Textured scarves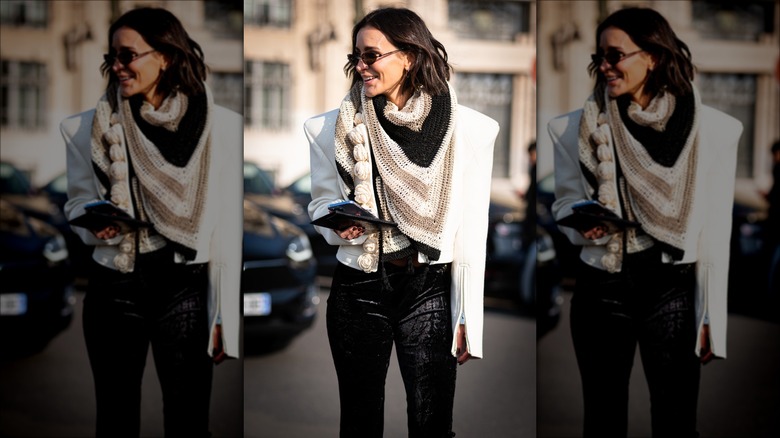 Claudio Lavenia/Getty Images
With the start of fall, we also enter scarf season. Scarves are an understated accessory that keeps us warm but adds another layer to our looks. For those who want to break up an uneventful or plain 'fit, a crochet scarf can be the perfect solution. Visually, crochet scarves are full of pattern and texture, making them a resourceful way to spice up any look.
Head-to-toe crochet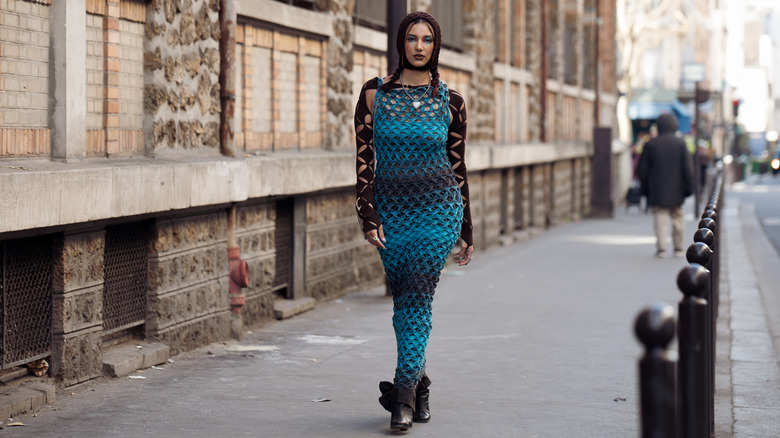 Raimonda Kulikauskiene/Getty Images
When it comes to a cozy trend like this, there's no reason why you can't rock it from head to toe. Going with an entire crochet look isn't just the perfect cottagecore fall ensemble, but it's an easy way to stay comfortable in the gloomy fall weather. Long gone are the days of needing to stick with itchy sweaters for style and warmth when crochet can easily do the trick.