Swap Your Cropped Hoodies For A Trendier Option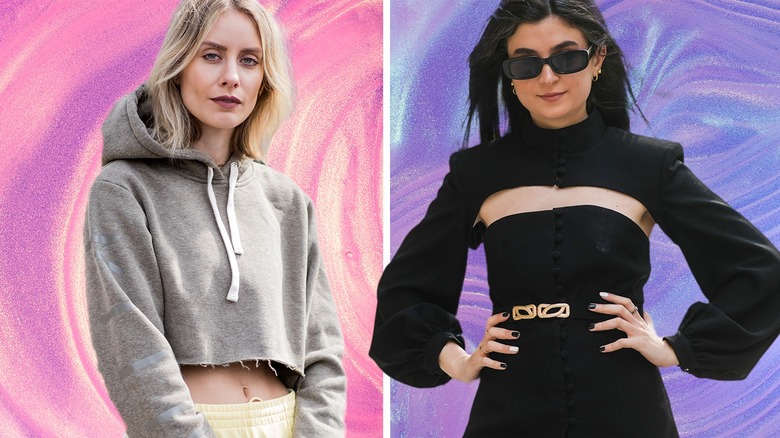 Static Media / Shutterstock / Getty
Sure, cropped hoodies are cute for sexier spins on streetwear looks. But we can all agree they're not nearly as trendy as they were a couple of years ago. If you're tired of cropped hoodies, shrugs slash boleros are just as stylish but significantly trendier. "Boleros (just like mom jeans, leather blazers, and leg warmers) were a statement piece a few generations back, so it was only a matter of time before they were recycled back into current fashion trends," Alayna Warsi, a content creator, told Byrdie.
Shrugs are so fashionable that TikToker Kristin Cabatingan posted a video showing how to wear a cardigan backward to give it that sexier shrug vibe. While this idea is an adorable hack, we recommend purchasing an actual shrug if you want to frequently rock the clavicle-hugging garment. Since shrugs and shrug sweaters can be dressed up or down, there are many fun ways to incorporate shrugs into your wardrobe for outfits so stylish you'll be ready to replace your cropped hoodies and jump on board the shrug train.
Wear it with black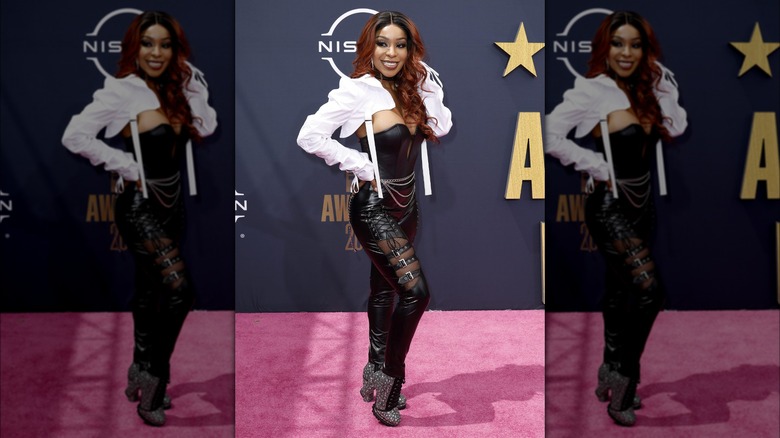 Frazer Harrison/Getty Images
Like many other fashion enthusiasts who appreciate timeless styles, we love wearing black clothing. If you're like us and wear so much black that you're constantly looking for new ways to elevate those dark outfits, add a shrug in a different color — such as red or a neutral gray — for a stark contrast.
Rock a colorful look
Shrugs are adorably playful garments, so why not lean into that cuteness by wearing a colorful outfit? Shrugs featuring rainbow hues are so much fun and perfect for anyone looking to add more color to their wardrobes! And there's no need to stop there — consider pairing the colorful shrug with a bright skirt, vivid top, or bold trousers.
Get matchy matchy
It's significantly easier to dress up a shrug than it is a cropped hoodie. Make your shrug appear dressier by pairing it with a solid neutral top and a skirt in the same color as the shrug. Your newly coordinated shrug-and-skirt outfit will appear ultra-chic and stylish!
Go quirky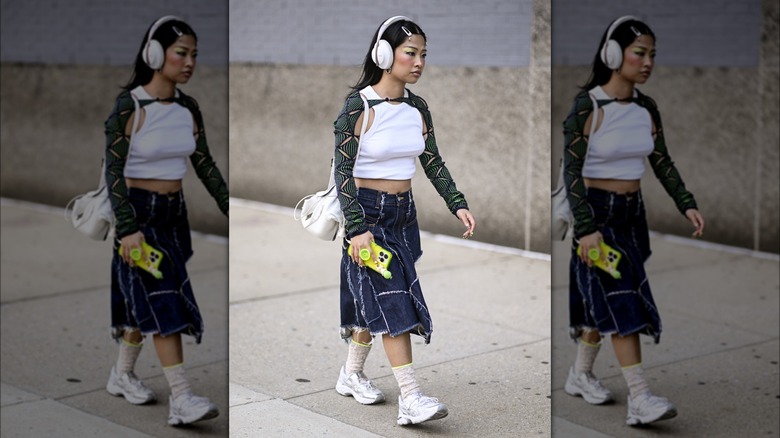 Daniel Zuchnik/Getty Images
While shrugs are fun to dress up, they're just as fun to dress down and wear as part of bold, unconventional ensembles, as they aren't all that conventional-looking themselves. Whether you want to exude alt-girl vibes by wearing a black shrug with a goth or punk outfit, a wildly playful color block look, or a free-spirited, whimsical, fairycore type of ensemble, a shrug can work for various unique aesthetics.
Flaunt over a dress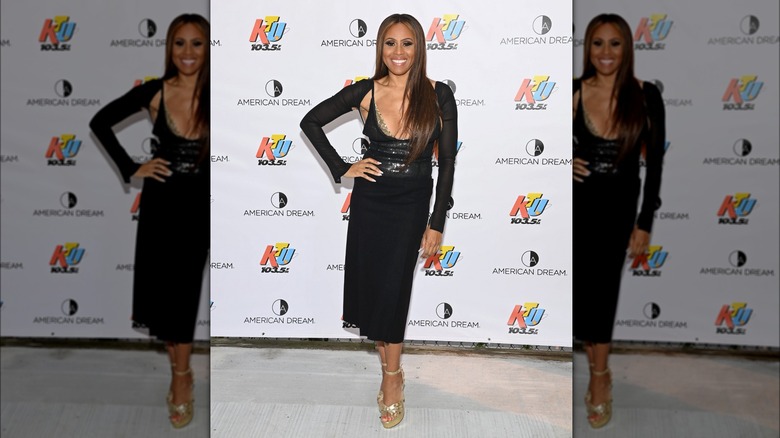 Dave Kotinsky/Getty Images
Not only do shrugs look excellent with skirts, but shrugs also look beautiful when paired with dresses. So, if you worry your arms and shoulders will get chilly while wearing your favorite dress, add a practical, stylish, and cozy shrug — it's surely an outfit win!