J-Beauty Is Hot On The Skincare Scene - Here's What To Know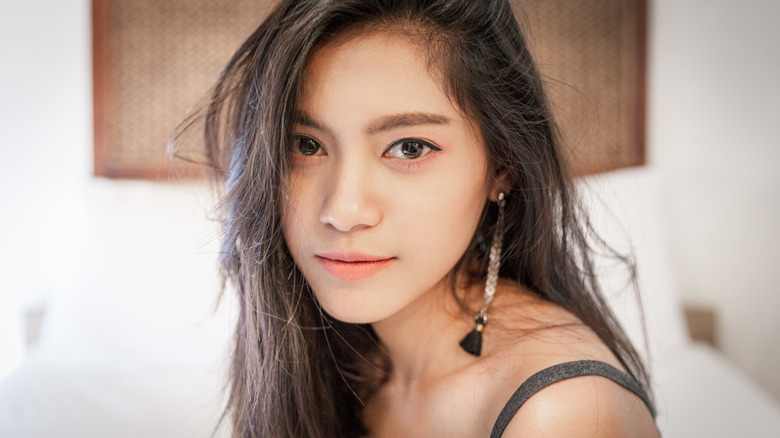 Twilightshow/Getty Images
The world of beauty is everchanging, and sometimes it can seem hard to keep up with the trends (like these 15 unavoidable skincare trends). What makes life a lot easier is when a trend is based on traditional methods that have been tried and perfected over centuries of use, so we know we are guaranteed good results. One such trend hot on the skincare scene at the moment is J-beauty, and we are here to give you the lowdown on it.
Coined thus because it originated in Japan, J-beauty is a sweeping term that signifies the products, the ingredients in them, the many years of research that have gone into creating them, as well as the application techniques and prescribed routines to follow.
Giselle Go, founder of clean J-beauty brand Damdam Skincare, explains its importance to Who What Wear. "Skincare has always been a focus in Asian beauty culture. There is a holistic way of approaching skincare and beauty here. Everything from what you eat to the ingredient list on your products to your daily movements — they all contribute to our skin health and greater wellness."
The things to keep in mind when trying J-beauty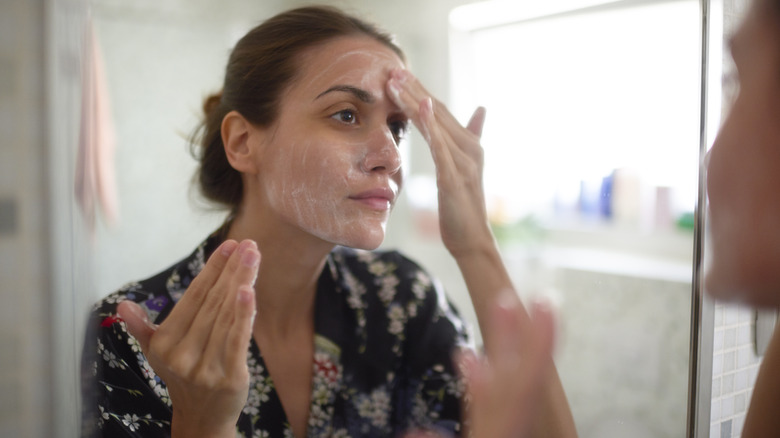 Extreme-photographer/Getty Images
When you are testing waters in unfamiliar territory, it is important to go in with as much as information as you can possibly gather. There are key things to know if you wish to try a J-beauty routine.
Mariève Inoue, a half-Canadian, half-Japanese beauty writer, is passionate about her own J-beauty regimen and discovering new products. On Beauty Tap, she lists out the following things to keep in mind: The best J-beauty products contain traditional Japanese ingredients such as rice, extract, green tea, camellia oil and others that are natural; authentic J-beauty products tend to be minimalistic and elegant in their packaging, quite unlike their trendy and fun K-beauty counterparts (these 2023 K-beauty trends will attest to this); and gel creams with a lighter texture are preferred over heavier products. She also highlights that sunscreen is the most important product in the entire J-beauty regimen, as the idea is to avoid exposure to the harmful UV rays of the sun. A focus on double, even triple cleansing and the liberal use of oil products are other noteworthy factors to keep in mind, as well as the pared-down minimalist routine compared to K-beauty with its 10 steps.
J-beauty products are created after in-depth research and with the use of cutting-edge technology. In some cases, their technology, particularly when it comes to extraction of beauty ingredients, is far ahead of the West.
A J-beauty skincare routine explained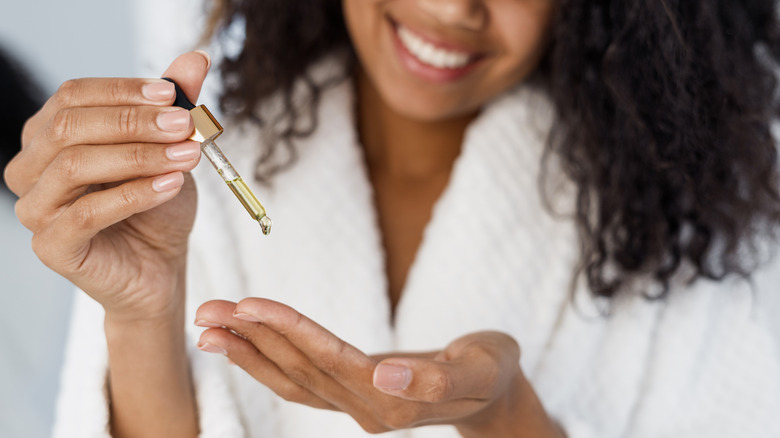 Brizmaker/Getty Images
Susie Wang, skincare expert and co-founder of 100% Pure, lays out an effective J-beauty skincare routine for Today. She recommends beginning with applying water from a hot spring on the face to purify and moisturize the skin using natural minerals and following it up with the application of a cleansing oil. "The next step is using a hydrating toner to brighten skin. Follow it with a green tea moisturizer that's full of antioxidants and will protect against environmental damage." She ends by saying if you choose to use a mask, make sure it contains certain ingredients for maximum impact: "Caffeine (brightening, calming) and ginseng (collagen-boosting) are both common in Japanese beauty."
To simplify, a good J-beauty skincare routine would include the following: Start by cleansing skin so that you have a clean canvas to work upon –- don't hesitate to use oil-based cleansers if you wear heavy makeup. One thing to keep in mind, according to the team at the J-beauty Collective, is not using your hands to wash away the cleanser as friction causes problems on the skin. Instead, you should use a foaming net to gently remove the foamy cleanser from the net before applying the foam to your face (without touching your face your hands). Next, you must hydrate the skin with toners and emulsions, and finally you must seal all the good ingredients onto your skin with a moisture-rich cream which should be applied after being warmed slightly in your hands.