Why You'll Want To Bring The Snap Cardigan Into Your Cold-Weather Wardrobe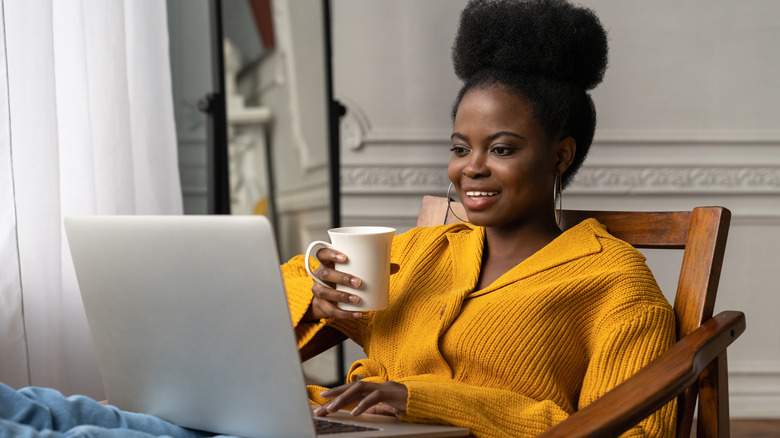 DimaBerlin/Shutterstock
A winter chill is upon us and our outfit choices are slowly evolving to reflect this change. This includes unique ways of incorporating winter layering or bright print trends that will be dominating winter fashion. One sartorial trend we feel is timeless, classic and very weather appropriate is that of wearing a snap cardigan over any cold-weather outfit from your wardrobe.
It was French designer Agnès B (Agnès Troublé) who is credited with creating this now staple item in many winter wardrobes. The story goes that in 1979, she cut up her own sweatshirt so it wouldn't spoil her beautiful mane, and this is how the snap cardigan came to be. Her brand's most popular version of this garment was called "Le Classique" and was made with a soft cotton fleece that snapped shut with beautiful mother-of-pearl snaps. You can imagine how elegant this looks. Channeling this elegance and staying warm are two reasons you'll want to bring the snap cardigan in your cold weather wardrobe.
In case you are looking to elevate your snap cardigans to be more on trend for 2023, here are our suggestions on how to do it. You'll be prepared to be stylish and warm this cold weather season.
It's chic when paired with a miniskirt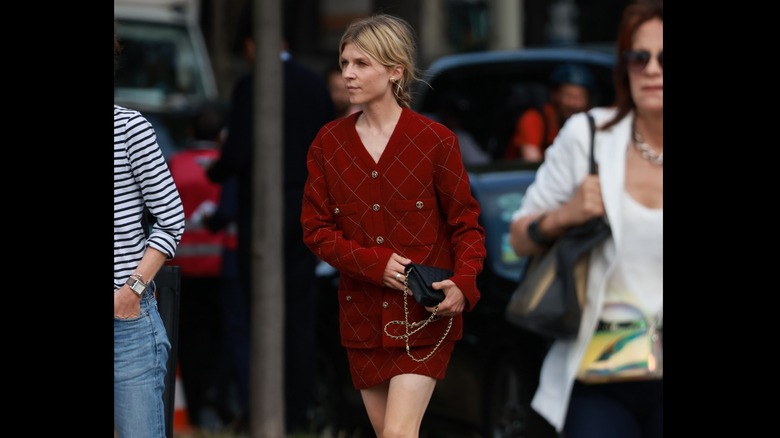 Arnold Jerocki/Getty Images
Who said that snap cardigans are frumpy? If you wear them in a trendy color and pair them with a sexy miniskirt, you channel old world glamour in the context of new world fashion. Sport a classy bag with the outfit and you can see why this chic ensemble should definitely be in your cold-weather wardrobe.
A touch of whimsy uplifts your winter mood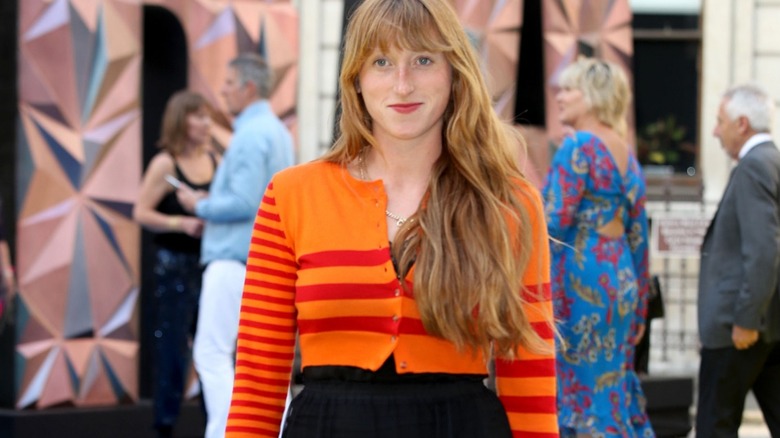 Mike Marsland/Getty Images
The cold weather season can be quite depressing. Why not infuse it with some color and vibrancy in the form a bright snap cardigan? If the colors get too much for you, pair it with a solid neutral color like black, white, or beige.
Get your fuzz on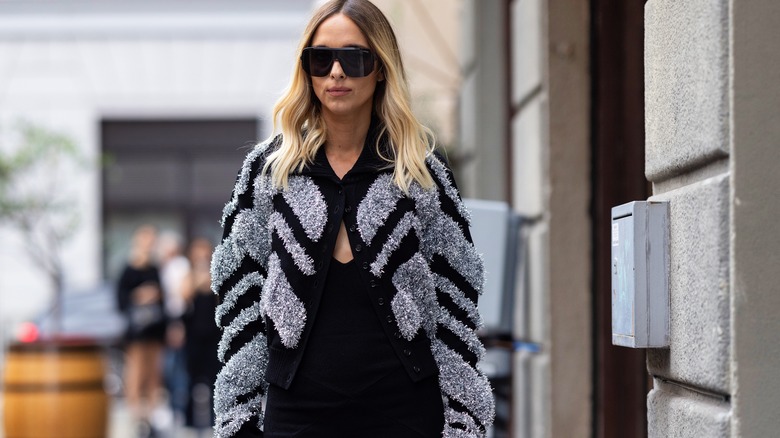 Valentina Frugiuele/Getty Images
If you crave the cozy warmth of a teddy bear jacket or sweatshirt, why not invest in a teddy bear inspired cardigan in a cropped style? The faux fur will keep you cozy and if you leave it unsnapped, you can look and feel sexy even in the winter chill – perfect reason to include it in your winter wardrobe!
Snap cardigans are the perfect addition to athleisure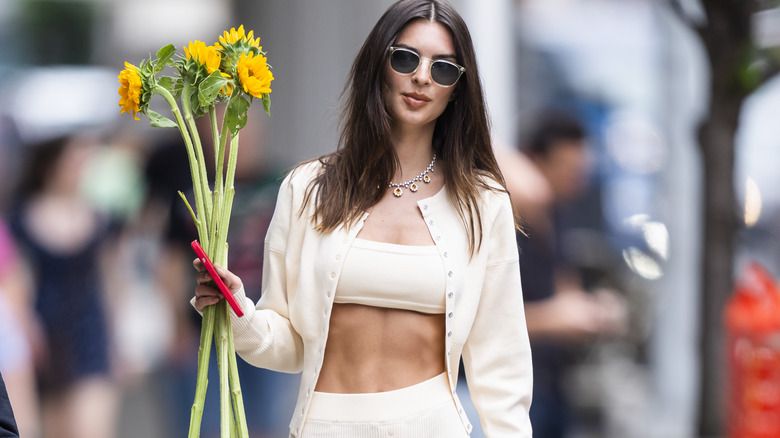 Gotham/Getty Images
If you, like us, prefer to live in comfy athleisure throughout the cold weather months, you will be happy to know that snap cardigans pair so well with these comfort wear outfits. Leave the snap cardigan open for some warmth and even while looking trendy.
Take a cue from the Armani runway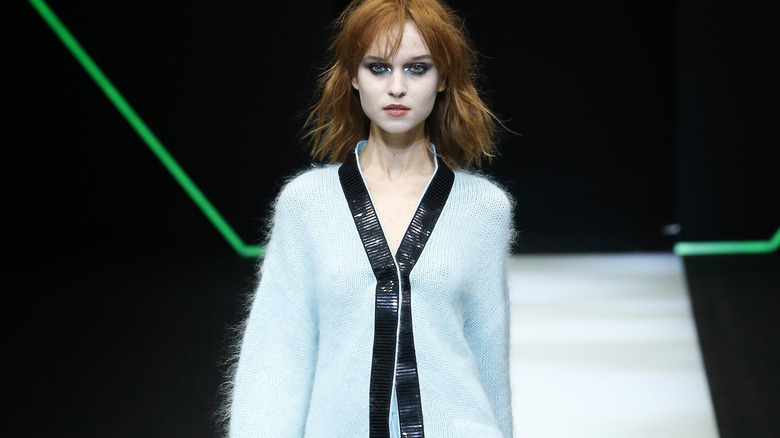 Estrop/Getty Images
If you needed any more convincing that snap cardigans are de rigueur for this cold weather season, just look to the high fashion runways of Emporio Armani for inspiration. The long feather cardigans with their sequined snap lining are the height of chicness.
It's the perfect transition item from fall to winter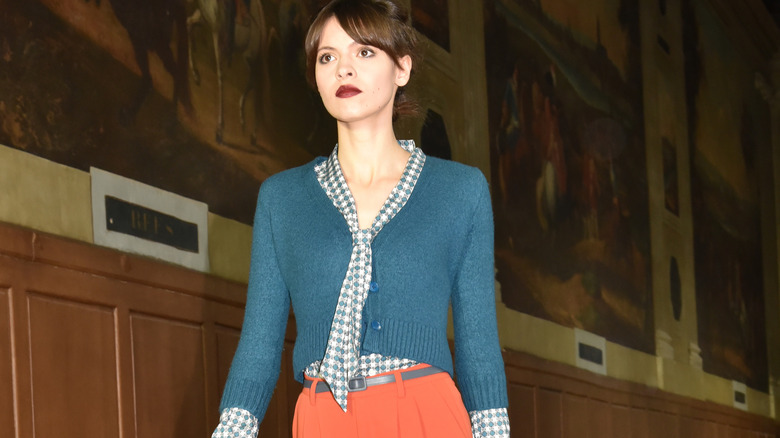 Foc Kan/Getty Images
Fall wardrobes are all about transitional dressing so what is the single useful item that can help us move seamlessly from the slightly chilly weather to the very cold weather? A snap cardigan of course. It is ideal for layering over shirts with collars or under heavier sweaters or coats.