How To Make The Best First Impression When You Meet Your Partner's Parents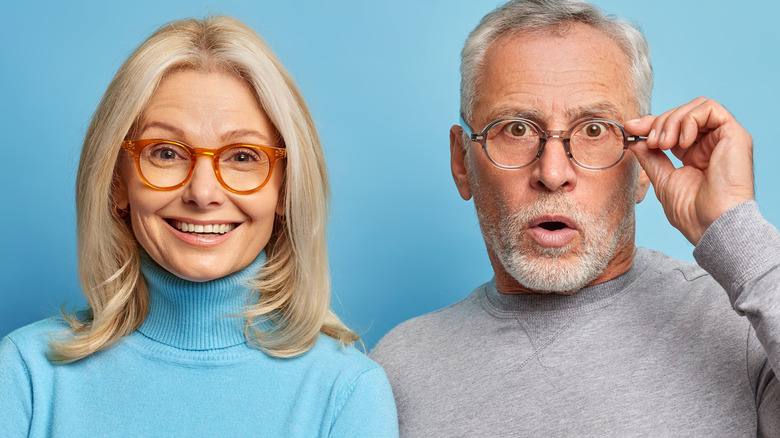 Cast Of Thousands/Shutterstock
We love hearing the stories of how people found their soulmates. Whether it was love at first sight or you found the one when you decided to start dating outside your type, we always enjoy hearing these romantic tales. When you're in a serious relationship with someone, meeting their parents is, of course, inevitable. Once you've been in a relationship with your special someone for around three months and you both feel like it's getting serious, that's the ideal time to meet the parents, per The New York Times.
At the end of the day, how much involvement both partners' parents have in a relationship is up to you, as long as you and your significant other are in agreement and communicate your feelings regarding the matter (via Elite Daily). No matter how involved your partner's family ends up being in your relationship, it's normal to be nervous about meeting them for the first time — and wanting to make a good impression.
Here's how to win them over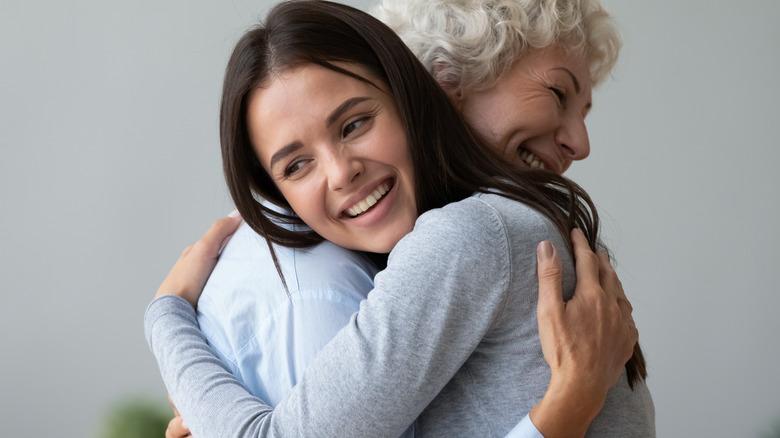 fizkes/Shutterstock
Have you officially made plans to meet your partner's parents and are starting to feel anxious? It's okay! Brides explained some tips for how to make an impressive first impression. For example, you should not only keep up with the conversation but show that you want to get to know them by asking questions. No one wants to feel like they're boring when talking to someone they've never met before, so you should put out the effort to learn more about them through light conversation. Just make sure to avoid sensitive topics such as religion, politics, or the pandemic to avoid making the situation uncomfortable if you don't have the same beliefs and opinions.
In addition to having a light, engaging conversation, you should remember to stay off your phone when meeting them for the first time to avoid coming off as disrespectful or uninterested (via YourTango). Also, try to avoid being too touchy-feely with your special someone in front of their parents; that may make the situation awkward. And, of course, never forget to be true to yourself and use your manners to show them that your own family raised you right.
Now, get ready to make your partner's parents love you!