How To Choose Your Next Signature Fragrance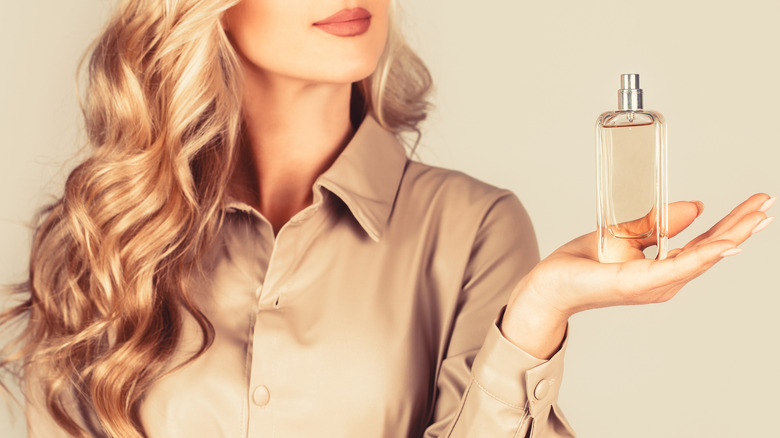 Body Stock/Shutterstock
We may receive a commission on purchases made from links.
Do any of your friends have a signature scent that makes you curious about investing in one for yourself? A signature scent is a traditional idea of sticking to only one perfume so that people will instantly sense your presence without having to see or hear you (via LifeSavvy). People with signature fragrances typically wear this perfume or body spray every day, wherever they go, and consider that smell a part of their style or identity.
Advertisement
If you're on the fence about selecting a signature fragrance, you should know that it gives people a reason to remember you and can help you make a memorable first impression (via College Candy). Furthermore, people usually love their signature scents, so it should make you smile every time you spray it on when getting ready in the morning or before going out at night. Wearing a signature smell is lots of fun, so are you ready to pick one?
How to find the right one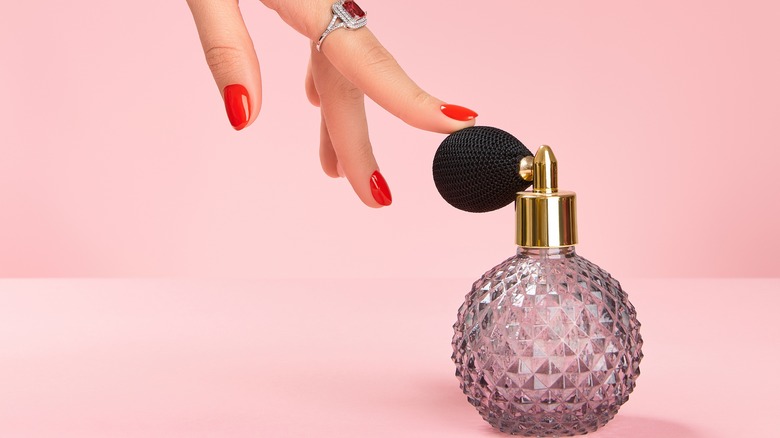 Darya Lavinskaya/Shutterstock
Choosing a signature fragrance is a commitment, so you should be selective when shopping for your perfect perfume. For example, you should feel free to use trends as inspiration, but most trends don't last forever, so you should choose your scent because you love it, not because celebrities or magazines love it, per InStyle. Furthermore, you should think about the vibe that you want the perfume to convey, such as cutesy, subtle, or provocative, in addition to how many hours you hope for the scent to stay.
Advertisement
If you've decided to invest in a signature smell and are looking for some recommendations, look no further. According to Who What Wear, the Gypsy Water Eau De Parum by Byredo has a unique smell thanks to vanilla and sandalwood. Available at Nordstrom from $196 to $276, depending on the size, this perfume has over four out of five stars. Or, if you're searching for a fun yet sophisticated smell for a reasonable price, check out the Viva La Juicy Eau De Parum. Selling at Ulta for $105, this beloved Juicy Couture fragrance has a near-perfect rating. For those looking for a powerful fruity smell, Who What Wear also recommends checking out the Cleopatra Eau De Parfum by Tocca, which you can buy at Nordstrom for only $76.
Advertisement
Have fun selecting your signature scent!