These Are The Most Important Places To Use Highlighter And You're Probably Missing Them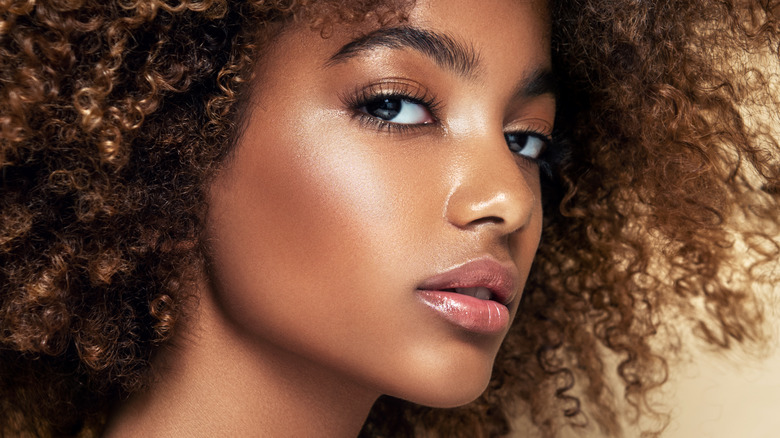 Sofia Zhuravetc/Shutterstock
By now, we know that there is an enormous amount of highlighters on the market. Highlighters have become essential in our makeup routines to get that fresh, glowy, dewy look that is always in style. There are always new formulas and highlighter products coming out, making it ever more possible to add a bit of shine to your base makeup. Between creams, powders, and liquids, the possibilities are endless when it comes to this makeup step.
As MasterClass explains, the key is how you use it. Less is more is always the rule of thumb with makeup to get a more natural but elevated look. At the end of the day, you don't want to appear like a shiny mess, which too much highlighter can do to you.
Still, besides the amount of highlighter you put on, the important question is whether you're wearing it in the right places. With the perfect amount in the perfect spots, you can get that glowy look you've always wanted.
Where you should apply highlighter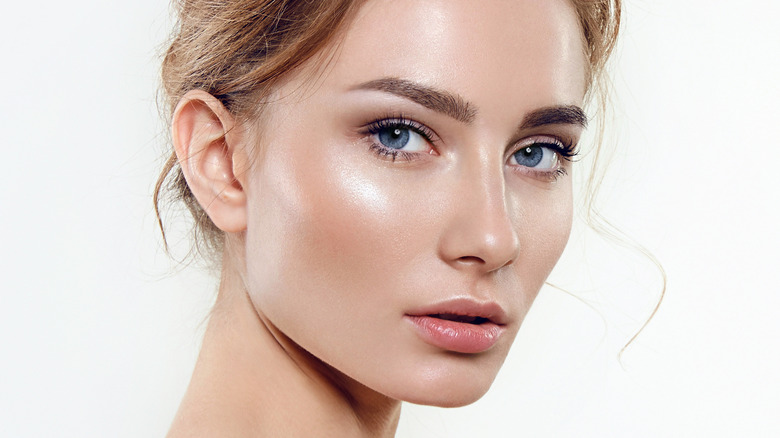 Ekaterina Jurkova/Shutterstock
One of the most popular places to wear highlighter has always been near the brow area. However, one of the long-forgotten places is the end of the eyebrow.
As makeup artist Kelsey Deenihan suggested, placing a small bit of highlight at the end of the brow can help dictate a whole look. By using only a small amount and blending it out, you can get an amazing glow that will capture the light wherever you turn (via Byrdie).
Another overlooked area is your chin. This is especially true if you have an important event to get to and you want something with a little more drama. As beauty expert Joy Adenuga shares, adding a bit of highlight to your chin and the middle of your forehead can work wonders. This is to get all the light captured to the high points of your face. You can also add a bit of highlight to your decolletage if you want to showcase your lower neckline (via Elle).
According to Makeup.com, another place you may want to start adding a bit of highlighter is your cupid bow. The V-shaped area on the top of your lip is the perfect place to add a bit of shine to get the appearance of fuller lips. Just go ahead and add some highlight and blend it in with your fingers for that beautiful natural finish. By utilizing these areas, your face will look brighter than ever.