Side Part Vs. Middle Part: How To Decide Which Way Is Best For Your Hair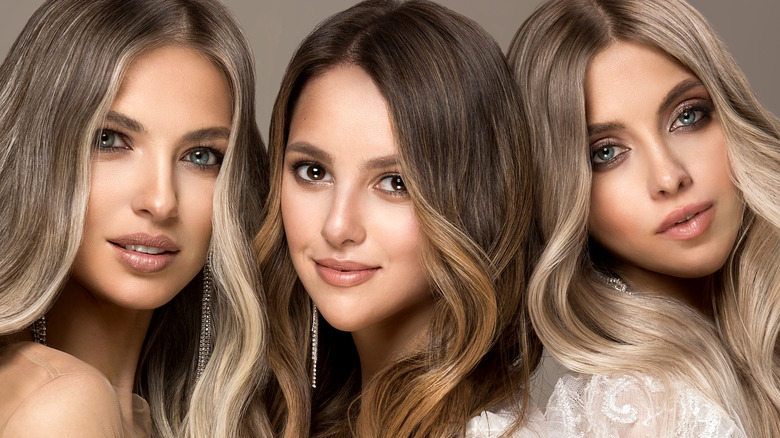 Sofia Zhuravetc/Shutterstock
When it comes to hair, it seems we always want a change. Sometimes, for instance, it's influenced by our mood or whatever hair our favorite celeb is rocking. If you have straight hair, you want curls; if you have curly hair, you want to straighten it. Then, there is also long and short hair. In fact, a 2008 Daily Mail poll found that 43% of men prefer "long, wavy locks," which is interesting, but in the end, the hair you choose should be about you and your preference rather than what others find attractive. The same goes for hair color. We often hear that "blondes have more fun," but according to a 2011 study from dating app Badoo, 33.1% of U.K. men find brunettes more desirable than blondes. In the end, your inner beauty is more important than how your hair looks.
While changing the length and color of your hair requires some work, a quick and easy way to change your look is by changing how you part your hair — no scissors or hair color required. In fact, Gen Z and millennials have had an ongoing debate between the middle and side parts, but hair trends tend to circle back (via Allure). The side part was in from the 1920s to the 1950s and came back in the 1990s, while the middle part was super trendy in the 1970s and is back again. Whatever is in, here's how to choose the perfect part for you irrespective of trends.
How to choose the right part for you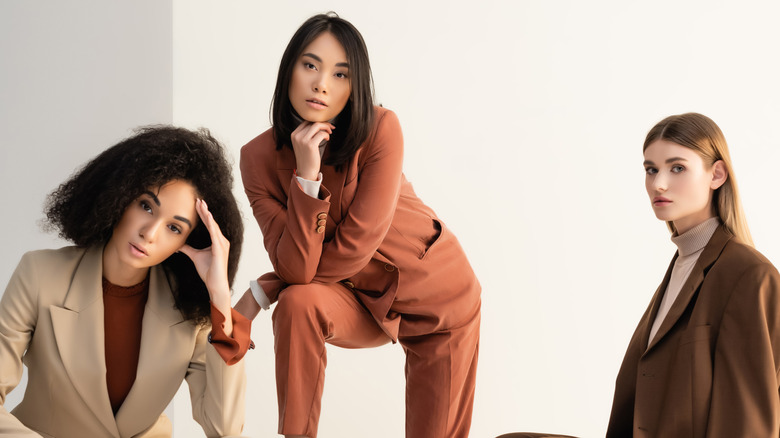 LightField Studios/Shutterstock
It's not mandatory to choose a middle part because you're from Gen Z, and just because you are a millennial doesn't mean you're stuck with the side part. Several factors can help you choose a part that'll look best on you. Brandon Curtis, a L'Oréal Professionnel national artist, told Hair.com, "A middle part will complement the symmetry of your face shape as well as elongate the face, and a side part will soften your features." Curtis added that it might also be better if you have hair "thinning and hair loss." The shape of your face can also help. Middle part might be more flattering on "an oval, round, diamond, or heart-shaped face." Sharon Furthermore, Spellman, a Matrix brand ambassador, told the outlet, "It creates the illusion of length and gives the look of perfect symmetry for the face."
According to Byrdie, if you have a square or diamond-shaped face, the side part might work better. If you have a square face, celebrity hairstylist Chaz Dean said, "The sides of the face are commonly straight, meaning an extra-deep side part is your new best friend." Diamond faces look amazing with a side part as it "complements your strong cheekbones and bone structure," according to celebrity hairstylist Mika Fowler (via Byrdie).
Ultimately, it seems it's better to choose between the middle and side part based on your hair and face shape to accentuate your best features rather than what decade you were born in.