How To Apply Lipstick Like A Professional Makeup Artist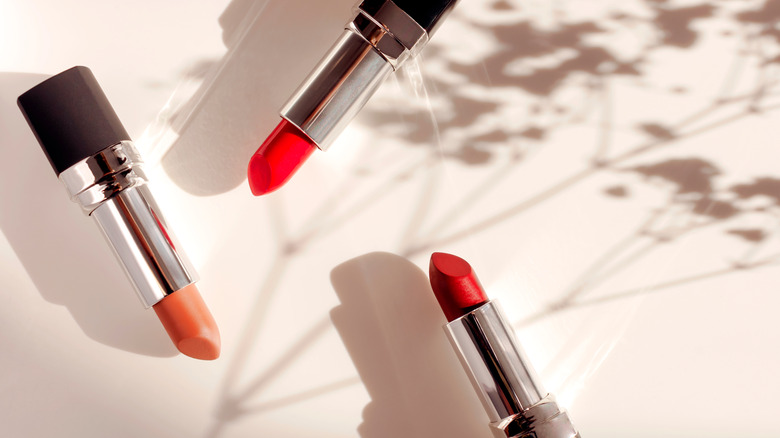 Arkhipenko Olga/Shutterstock
We may receive a commission on purchases made from links.
Lipsticks have long been one of the best-selling items in the makeup industry. It's a simple way to make a statement with any look. Despite what you are wearing, well-applied lipstick has the power to help you build your confidence and stand out like a star. Icons such as Marilyn Monroe, Etta James, and Gwen Stefani have even made looks transcend history due to their use of powerful, bold lipsticks (via InStyle).
Advertisement
Since lipsticks are so important in making or breaking a look, it's crucial to get them right. Colors such as bold red or purple lipstick have to be applied with more caution and precision. Neutral shades leave little room for error to get that polished, sophisticated look. Even though it seems as easy as just applying lipstick and calling it a day, there is more you should be doing before and after to get that clean and precise lip.
How to professionally apply lipstick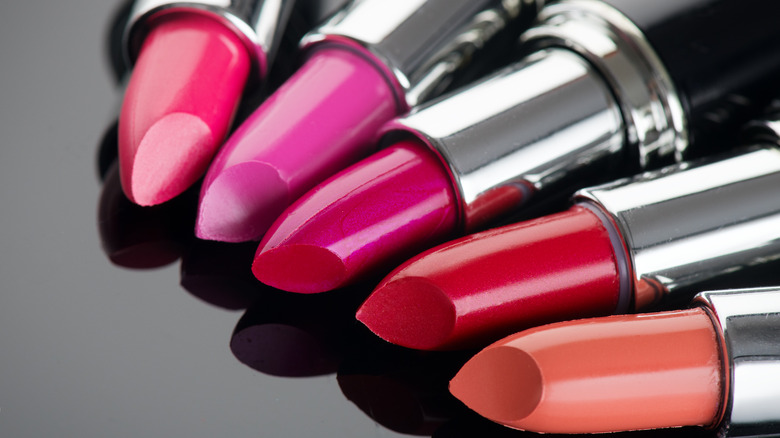 Subbotina Anna/Shutterstock
Like your skincare and makeup routines, your lipstick has to be spread onto a clean surface. According to Ipsy, before putting on any lipstick, you have to exfoliate your lips first. This step is to remove any dead and flaky skin off of your lips that will affect the application. With exfoliated lips, you want to proceed to apply a lip balm that will hydrate and prep your lips. After rubbing in your lip balm, let it fully absorb into the lips before putting another product on top.
Advertisement
Before your lipstick, you will also want to apply a lip liner to get a precise shape of your liking. If you want a fuller lip you can start lining from the outermost of your lips to create the illusion of bigger lips. You can also create a statement look by creating a precise line on your cupid's bow to highlight that aspect. Regardless of the shape, lip liner helps keep your lipstick within your desired lines (via Maybelline).
If you want long-lasting lipsticks, your answer might be in your foundation. According to Insider, applying a small amount of foundation or concealer can help the pigments of your lipstick stay on a bit longer. You also can try putting a small amount of translucent powder after applying lipstick for it to last a long time.
Advertisement
What you need to know about wearing lipsticks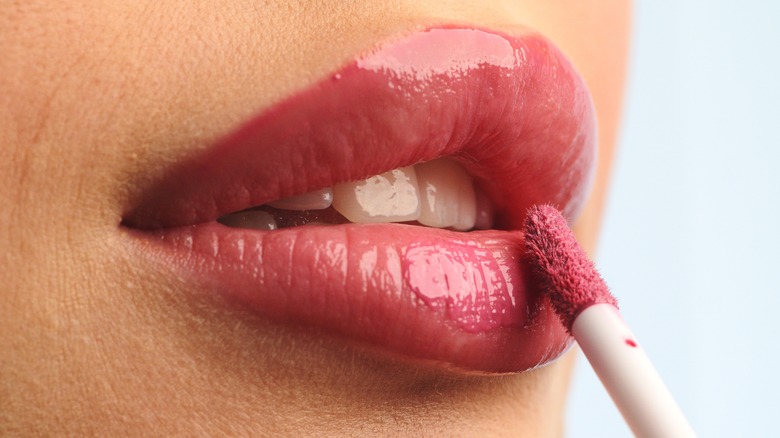 VALUA VITALY/Shutterstock
As fun as choosing lipsticks may be, they're a few things to keep in mind before purchasing any. Like with foundations, they're undertones to lipsticks that best compliment your skin tone. Choosing the closest undertone to yours will help you get the look you want. According to Bellatory, it's important to choose the best lip liner. You need to decide on a lip liner that's transparent, close to your skin tone, or close to the shade of lipstick you are wearing.
Advertisement
Assuming you've made a bit of a mess when applying your lipstick, you again want to bring out your concealer. According to Charlotte Tilbury, the best way to clean up your lips is with the same concealer for a seamless correction. Concealer is the best way to cover up smudging, especially when dealing with bold colors that may be more difficult to remove without ruining your look. You can also use a concealer to create a more stark contrast with your lipstick, making it pop even more.