What Is The Strandlighting Technique For Coloring Hair?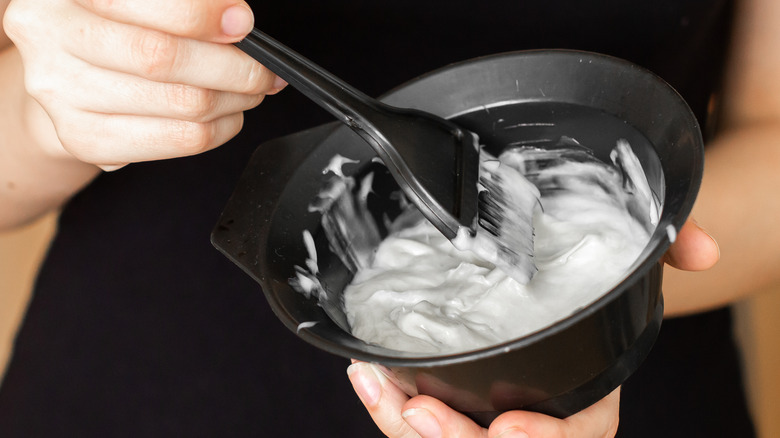 Vladimka production/Shutterstock
Think your hair's vibe has fallen flat? Looking in the mirror, do you feel bored, stagnant, or uninspired? When it comes to a hairstyle transformation, some people like to jump into the deep end with a radical cut or all-over color. And that can be a lot of fun! But what if you're looking for a more subtle way to breathe fresh life into your 'do?
Advertisement
Highlights once ruled the roost when it came to adding dimension to your natural hair color. In this classic technique, chunky sections of hair would be lightened to create contrast among your locks. Then, in recent years, a variation called "babylights" hit the scene, essentially narrowing the focus of traditional highlights to create smaller, more strategically-placed accents. These were meant to mimic the natural way the sun might lighten your hair (via John Frieda).
Now, there's a whole new way to reinvigorate your look without pulling a huge 180: a trending technique called "strandlighting." Pioneered by Liz Haven O'Neill, a self-proclaimed "luxury/sun-kissed hair specialist," strandlighting is all about adding a hint of complexity to your color with delicate, natural-looking pops of brightness.
Advertisement
But what makes this quickly-spreading new trend any different from highlighting techniques we've seen in the past?
How strandlighting works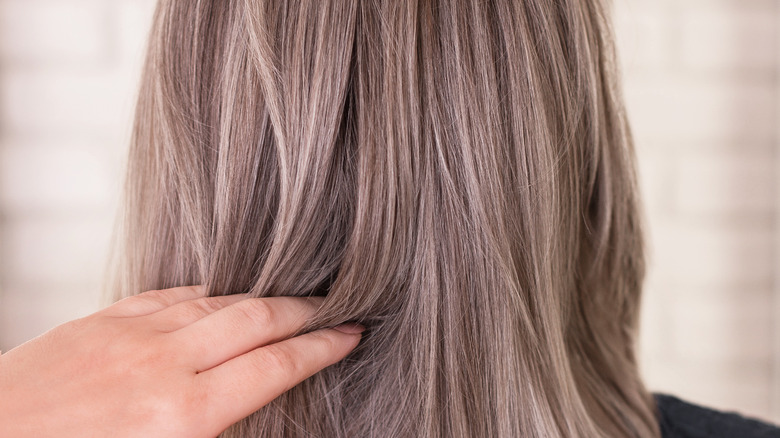 galyakiss/Shutterstock
If you liked the idea of babylights, then you're going to love strandlighting. Strandlights follow a similar philosophy of applying color to smaller areas of hair. However, they double-down on the idea by targeting extra-petite sections that even babylights wouldn't dare try.
Advertisement
When putting in strandlights, your hair colorist will apply the dye not to whole locks but to dozens of tiny, intricate strands — hence the technique's name. These are then wrapped in foils. While piecing out, dying, and wrapping each can be a time-consuming task, the results deliver a seamless and multi-dimensional finish that other highlighting approaches simply can't match (via Elle).
To create an organic, sun-kissed effect, strandlights are usually concentrated around the hairline, with a few placed deeper into the interior of your hair for balance. And while the intended inspiration is "sunshine," that doesn't mean you're limited to pale, blonde hues — you can also create an incredible end result with red or rose gold strandlights (via Elle).
Advertisement
But what if you're approaching silver fox territory? Strandlighting is actually ideal for grays. As creator Liz Haven O'Neill herself told Behind the Chair, "The illusion the application creates will trick the eye into believing you're a natural blonde or natural sandy brunette when in fact, you're rocking 40% gray."
Does strandlighting require maintenance?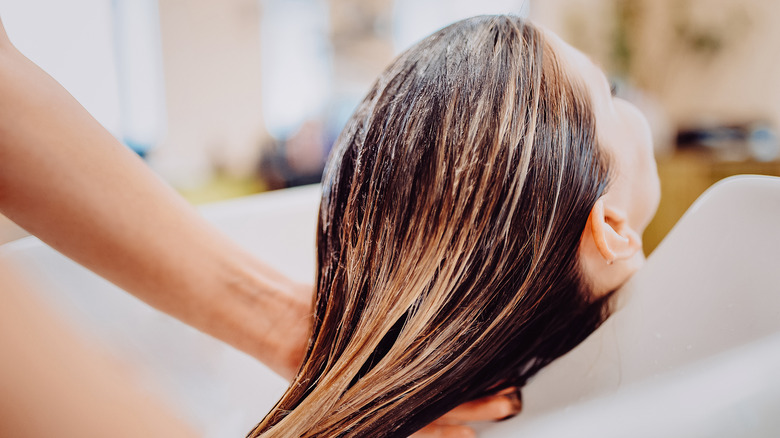 Anna Berdnik/Shutterstock
If you're the type who always leaves their root touch-ups three months too late, rejoice! Strandlighting is the definition of low-maintenance. Because strandlights blend into the rest of your hair so softly, you don't have to worry about any stripes or streaking as the style grows out, making strandlighting a low-risk hair experiment (via Refinery29). And even if you want to keep the strandlights going with regular touch-ups, you can easily wait up to four months between appointments.
Advertisement
Of course, to keep your strandlights vibrant over time, it can't hurt to follow some hair color best practices at home — for example, using shampoo and conditioners made for color-treated hair. You may also want to treat your tresses to a few restorative hair masks because even though those strandlights are super delicate, they've still undergone some stress from bleach or dye (via Hair.com).
As a final benefit, the extremely natural look of strandlighting makes it a perfect transitional hairstyle from season to season. So, as we move from summer into autumn — it'll be here sooner than you think! — strandlighting can help you enjoy the last gasp of sunshiney warmth in your hair color before cozying up for pumpkin season.
Advertisement