Y2K Hairstyles That Are Making A Comeback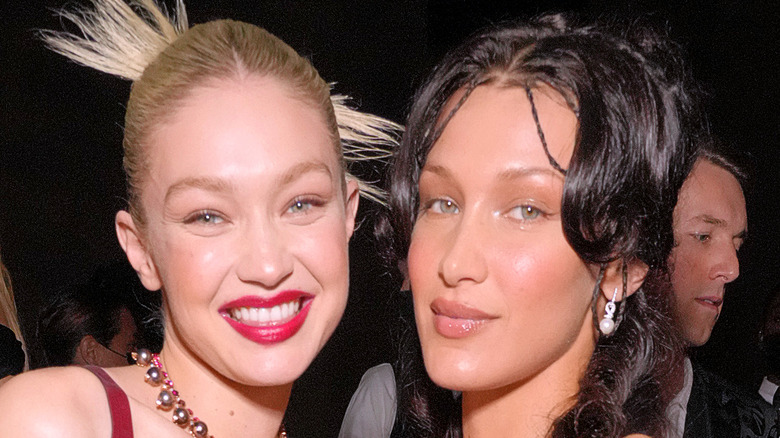 Kevin Mazur/mg22/Getty Images
The late 1990s and early 2000s, aka the Y2K era, gave us a lot of fashion and hair styles to love. When it comes to hairstyles, this is abundantly true — so much so that many of these styles are making a major comeback. 
While the idea of bringing back hairstyles from yesteryear might make some people cringe, there was a lot going on in the Y2K era that can still be loved and worn well. Many of the styles aren't being replicated exactly as they were pulled off originally, which means that for those of us who are re-wearing styles of our youth, there is still plenty of new ground to cover. 
From spiky buns to micro braids to clip-in color extensions, here are 15 Y2K era hairstyles that are all popular in the 2020s. May the youth take these gifts in peace and resist the urge to bring back other Y2K era styles (like ultra-thin eyebrows: please, we beg, learn from our mistakes).
Antenna bangs are the best throwback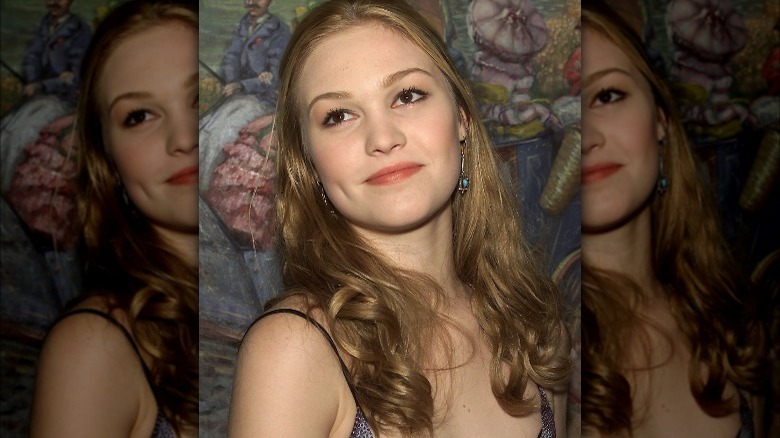 Evan Agostini/Getty Images
Some have been surprised by the successful comeback that antenna bangs have made, but a cursory scroll through images from the late 1990s and early 2000s shows just how much the look dominated mainstream culture. It's no surprise that stars such as Bella Hadid and Hailey Bieber are flocking to the style, likely in part because it's so easy to pull off. 
High ponytails are super easy to style
The high ponytail look has been in style for a minute, but some might not realize that it's a throwback to the Y2K era. As celebrity hairstylist Chris Appleton explained to PopSugar, the style is all about where the ponytail sits. "With ponytails, it's all about the placement. The higher you go, the fiercer it looks," he tells the outlet.
Deep side parts aren't just for emo kids
Many a Y2K kid turned adult remembers one style hallmark of the era: extremely deep side parts. The look was seen on just about everyone, and, fortunately, it's not something that is very difficult to pull off now that the trend has been revived. Beauty Crew offers an easy five-step tutorial that will your part ship shape in no time.
Spiky buns are loved by celebs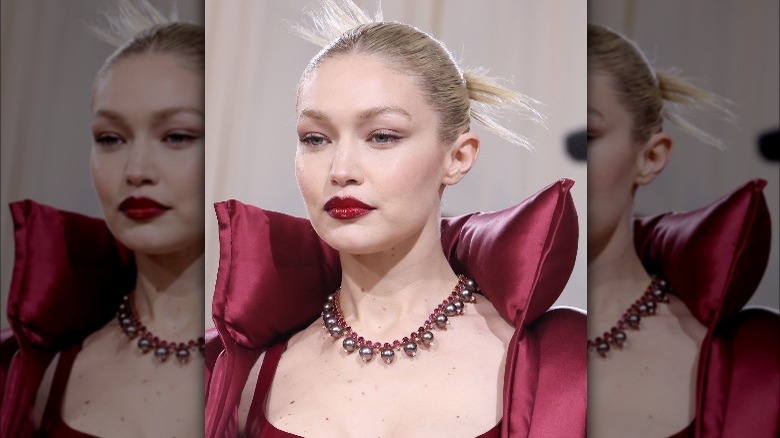 Taylor Hill/Getty Images
The Y2K era was also a time when quite a few space-themed hairstyles were popular, including spiky buns. This style has definitely been popping up everywhere in 2022, and Gigi Hadid even sported it at the 2022 Met Gala. Pulling off the look isn't too challenging, and the style leaves a lot of room for experimentation according to London hairstylist Salvatore Ierna, who told Stylist, "How the ends are styled comes down to personal preference — some prefer straight spikes, others prefer to curl the ends into tight, springy ringlets."
Butterfly clips are back in a big way
Many a person rocked one ultra ubiquitous hair accessory in the Y2K era: butterfly clips. As those of us who lived through the trend know, and those of you who are newly engaging with the accessory are finding out, butterfly clips are a fun addition to very nearly every hairstyle you can come up with. "Stranger Things" star Millie Bobby Brown even wore butterfly clips as recently as July 2022.
Bubble braids make styling hair easy
Bubble braids are back, which is a great thing because the low-maintenance style is exactly what anyone who struggles to braid hair needs in their life. Achieving the look is easy; as Beauty Crew notes, you simply style your hair into one or two ponytails, place hair bands at intervals going down the ponytail shaft, and then tease your hair into the bubble shape.
Crimped hair never went away
Crimped hair is likely synonymous with the 1990s for a lot of people, but truthfully the look has never gone away — it's just evolved. The style has its roots in the 1980s, but the Y2K generation clung tightly to their crimpers and now teens and young adults in the 2020s are enjoying the style, too. The style isn't limited to the ultra-young, either, as even Beyoncé has tried her hand at crimping her hair (to great effect, we might add).
Claw clip buns are as fierce as ever
Many a long-haired person from the Y2K years knows the power of the claw clip, and many are delighted to see its full-fledged return back into the fold. A good claw clip is worth more than its weight in gold, and popular TikTok influencer Matilda Djerf included the tool in her 2021 line of hair accessories, so it's safe to say that people are loving them once more.
Face-framing tendrils of hair are a sweet throwback
If antenna bangs have a cousin, it has to be the Y2K sweet girl classic: face-framing tendrils of hair. The look is exactly what it sounds like, a softer version of the straighter antenna bangs. As Harper's Bazaar pointed out in November 2019, celebrities such as Karli Kloss, Ana de Armas, and Ashley Graham have been wearing the look for years.
Flipped ends live on in infamy (and real life)
Many of us spent quite some time flipping out the ends of our hair in the 1990s and 2000s, and it looks like the style is absolutely back in vogue. As Marie Claire pointed out, Rihanna brought the look back in 2015 when she attended the Met Gala with flipped ends, and Bella Hadid has been doing the extra work to ensure the style is still alive and well into the 2020s.
Chunky highlights are here to stay
Chunky highlights were somewhat divisive the first time they were popular, but it seems that the style is being completely embraced in the 2020s. According to LoveToKnow, the style is especially popular with emo looks, but this photo from Elizabeth City Hair proves that the look can be worn in a variety of ways (both dramatic and otherwise). 
Space buns rule this galaxy
Space buns are yet another out-of-this-world style that has made a resurgence in a major way. The style is an especially great one for sweltering summer days, as celebrity hairstylist Nikki Nelms explained to Yahoo! Entertainment. They keep your hair out of your face and off of your neck, and they look cute, too.
Microbraids are a trend that keep on giving
First things first: it's important to understand that microbraids are not for everyone. Black women and girls have been wearing micro braids for decades because the style lasts a long time and is relatively easy to maintain, though they can take up to 12 hours to install (via Ebena). Microbraids were a major trend in the 1990s and 2000s, and their comeback is one to be celebrated.
Clip-in colors add fun without the permanence
If ever there was a Y2K trend that is super easy to replicate, it just might be clip-in colorful extensions. These are perfect for anyone who wants to try out a new color but doesn't want to go all the way, and adding clip-in extensions on your own isn't outside the realm of possibility for most of us. Since this style is so accessible, why not try it yourself?