How To Handle A Bridesmaid Dropping Out Of Your Wedding Right Before The Big Day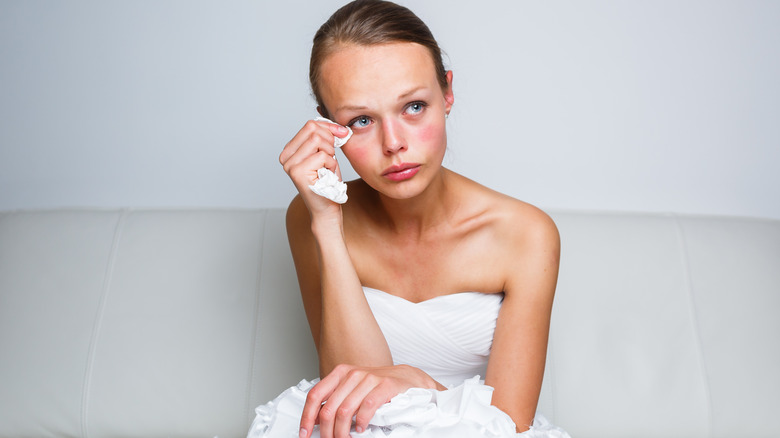 l i g h t p o e t/Shutterstock
When it comes to a wedding, it is, without a doubt, the bride's day. For some, the dream of getting married is one that they've had since they were a kid, and they want to fulfill that dream to the nth degree.
According to the National Center for Family & Marriage Research (NCFMR) at Bowling Green State University, marriage rates have been steadily dropping in the United States over the past few years. Still, there are those who desire that big day. Or, in some cases, that huge day. But pulling off the perfect wedding is no easy feat. It involves a lot of moving parts to make it happen and some of those parts require not just one bridesmaid, but a whole slew of them. It's not just about tradition; it's about needing that network of close friends who, in lieu of more eloquent wording, do a lot of the grunt work.
But just because someone agrees to be your bridesmaid doesn't mean it's set in stone — unless you had them sign a contract or something equally over-the-top bridezilla-y. People can opt out of bridesmaid duties, even within days of the big event, and for myriad reasons. If that happens, it's up to you, the bride, to handle it in the most open-minded and mature way possible — as difficult as that may seem.
Have an open and honest conversation with your bridesmaid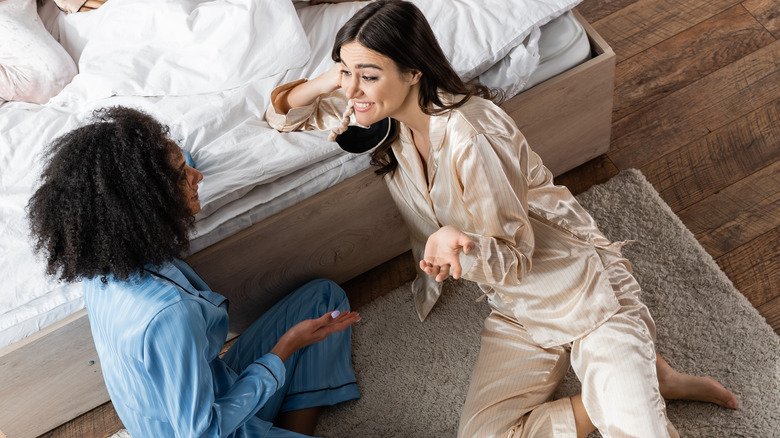 LightField Studios/Shutterstock
If their dropping out is due to a death in the family or something equally tragic that has happened, you can't fault them (via Inside Weddings). You also certainly can't take it personally or make a case for why they should put your wedding first because, well, come on — be an understanding human. Even with all the pressure to make your wedding perfect, make time to check in on them and offer a shoulder to cry on.
If it's a money issue or stress related, try to work with them on it. "When you're thinking about who to ask to be in your wedding party, really consider who they are to you and what role they'll play," Lara Mahler, founder and chief planner of event production company The Privilege is Mine, tells The Knot. "Instead of expecting certain things to be done by your bridesmaids, work together to create an environment that works for everyone. Your bridesmaids will be thankful that you've considered the time and finances you're asking them to contribute."
Again, these are things that you really can't fault your friend for, especially if you already know that asking them to be a bridesmaid was going to be a financial burden. As for the stress aspect, some people just aren't cut out to be bridesmaids, especially if they already have too much on their plate, personally and professionally.
Come up with a backup plan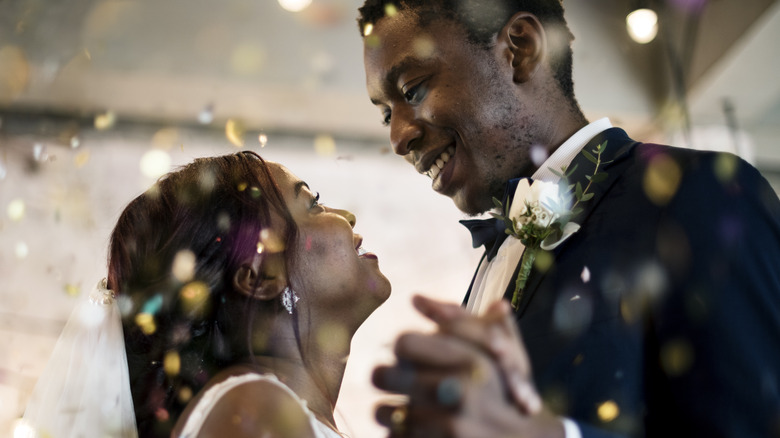 Rawpixel.com/Shutterstock
If you're convinced you need someone to fill in for a bridesmaid who has backed out, see who's around and willing to take on the role — especially if you must have an even-numbered bridal party. But keep in mind the perception of that person being considered a last-minute replacement. "You don't want a new bridesmaid to feel like a backup plan or second choice," wedding planner Kristin Mullen tells MarthaStewart.com.
When it comes to numbers and things matching up, if you have a tendency toward obsessive-compulsive behavior, take a deep breath and try to let go. Many traditional wedding rules have gone out the window in recent years, so do your best to embrace the new rules and styles. Historically speaking, a bridesmaid's purpose was to protect a bride from bandits and evil spirits (via Wedding Wire). Unless you fear bandits will try to attack and kidnap you on the way to your wedding, having one less bridesmaid is not the end of the world.
Yes, your wedding is a big day, but sometimes not everyone can be a part of that big day. So, do your best to celebrate with those who can make it, then do something small with those who had to bow out. In most cases, bridesmaids don't drop out of their duties because of lack of love for the bride, but because of things that are out of their control.