Here's Why Tiger Grass Is About To Be Your New Skincare Secret Weapon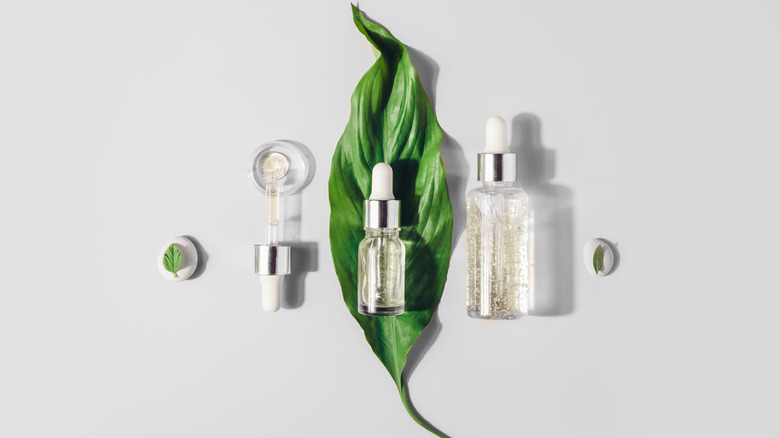 IRA_EVVA/Shutterstock
We may receive a commission on purchases made from links.
Revered in Eastern cultures for its medicinal healing properties, tiger grass has spread its roots from Chinese medicine to the modern Korean and Western beauty worlds. According to a 2010 study conducted by the Indian Journal of Pharmaceutical Sciences, the plant has been used for thousands of years in both Ayurvedic and Chinese medicine to heal a plethora of skin ailments, including leprosy, eczema, and ulcers. The study goes on to say that the herb's healing properties extend past skincare, with evidence showing that it also has antidepressant and cognitive repairing abilities. In Sanskrit, it translates to brahmi, meaning "the unchanging reality amidst and beyond the world," and in Chinese, it is the "miracle elixir of life" (via The Nue Co.) With ancient cultures attributing such powerful meaning to it, the green plant sure does have a lot to live up to and scientists seem to believe that it does.
Advertisement
In the beauty world, developers are jumping on this all-natural ingredient to make some of the best products to remedy skincare nuisances, but which beauty products are most benefitting from it? And how can you reap all of its benefits?
It has endless healing properties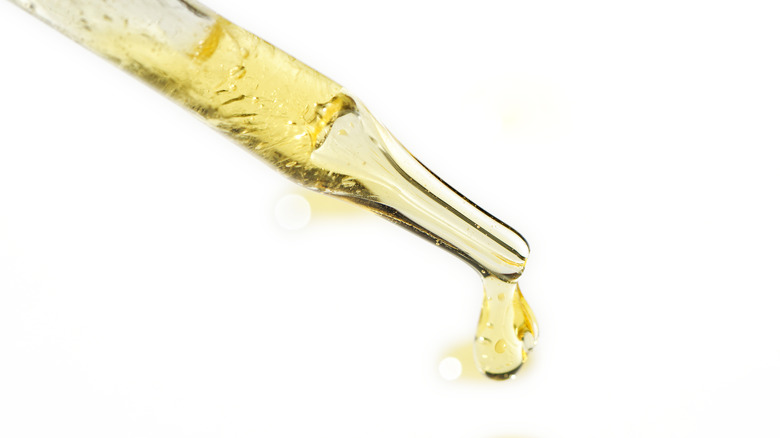 Svetolk/Shutterstock
Historically used as an all-in-one skin remedy, tiger grass has nearly infinite benefits once it touches the skin. Loaded with vitamins, minerals, and amino acids, the herb is an anti-inflammatory superhero that calms redness and skin irritation, making it a perfect reducer of acne scars and wounds (via The Nue Co.) Because it is antibacterial and an active agent in sealing wounds, it's also an excellent choice for sunburnt or damaged skin. It also encourages skin cell reproduction and growth while simultaneously stimulating collagen production (via Ananné). It can also prevent any damage caused by inflammation, which leads to visible skin irritation and redness.
Advertisement
If you're experiencing acne or irritated or damaged skin, incorporating tiger grass into your skincare routine is a surefire way to calm and rebuild the skin layer. Korean beauty brand Dr. Jart's has an entire line of Tiger Grass products, including a Color Correcting Treatment made to neutralize redness and inflammation. A cheaper alternative available on Amazon is the Tiger Cica Chill Down Cream by It's Skin, which promises instant relief for troubled skin.
Tiger grass is hydrating and moisturizing, combatting signs of aging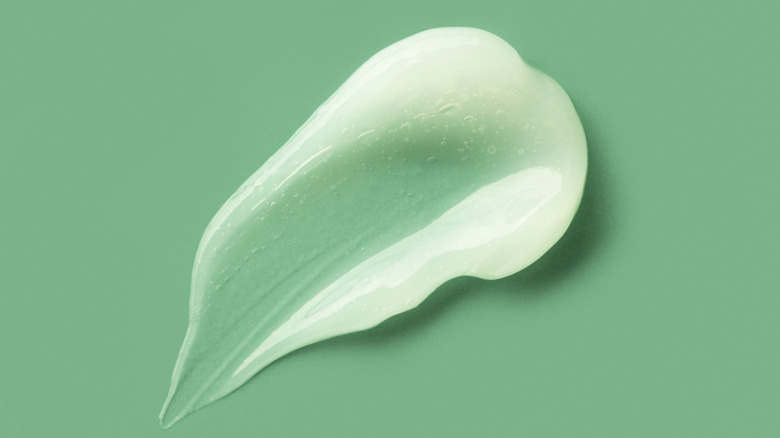 Fotaro1965/Shutterstock
If you have clear skin but are battling wrinkles and dryness, tiger grass can still work miracles for you. According to board-certified dermatologist Dr. Ife Rodney, "the plant is rich in amino acids and fatty acids, beta-carotene, and fatty acids. Together, these are great for restoring the skin moisture barrier, protecting against external pollutants, and increasing collagen production" (via Real Simple). In addition, it also increases blood flow, thus allowing for more plumpness and elasticity.
Advertisement
It's also loaded with amino acids known to firm and hydrate skin and contains phytonutrient madecassoside, which is proven to dispel illness-causing free radicals that can weaken the skin barrier (via Tropic Skin Care). So if you're looking for a hydrating forward tiger grass product, use Dr. Jart's Cicapair Tiger Grass Cream in place of your regular moisturizer for improved skin vitality. Beauty Pie's Extreme Relief Moisture Cream also uses the herb in its formula to provide long-lasting moisture and elasticity to the skin. The ancient "elixir of life" is a must-have in your beauty drawer, no matter your skin type.