Here's Why You Should Add Niacinamide To Your Skincare Routine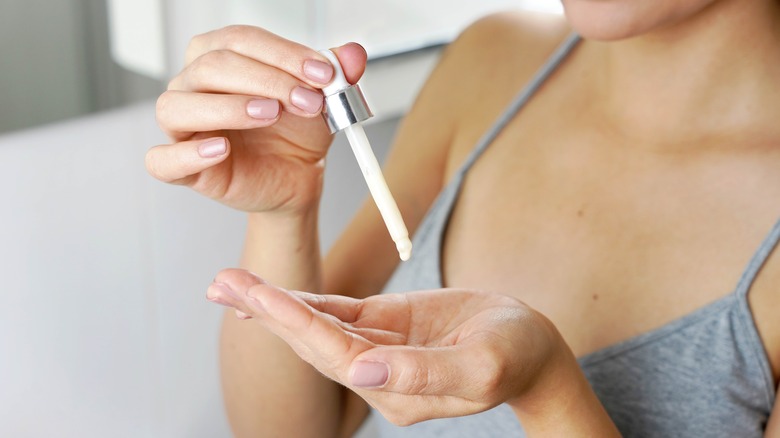 Zigres/Shutterstock
We may receive a commission on purchases made from links.
It's very rare for the skincare industry to come to a consensus on the effectiveness and importance of a skincare ingredient. However, niacinamide is a stand-out that is hard to deny.
According to dermatologist Dr. Jennifer MacGregor via Women's Health, niacinamide is a combination of vitamin B3 and nicotinic acid. Although niacinamide is mostly known for working magic on our face, it also does great things for the body. MacGregor adds that vitamin B3 in the body can help regulate the body and remove toxins.
Advertisement
Niacinamide can be found in water-based products instead of oil-based products due to its water-soluble nature, adds Dr. Caroline Robinson (via Hum Nutrition).
In general, niacinamide is a non-irritating ingredient and poses no major risks to the skin. This makes this ingredient perfect for almost any skin type and the perfect addition to any skincare routine. Because of its flexible nature, niacinamide has become one of the most popular ingredients in skincare in recent years. According to a study by Spate (via Well + Good), searches for niacinamide increased 193% in 2020 and have only grown since then. With this substantial popularity, it's important to know how to use this incredible product for optimal use.
Advertisement
Benefits of using niacinamide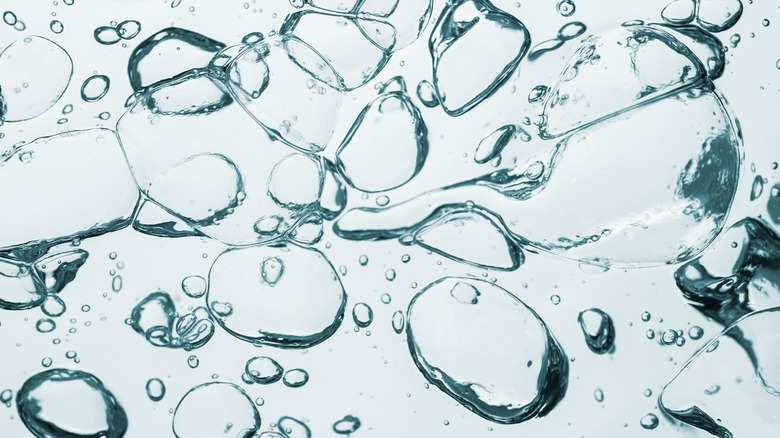 Fotaro1965/Shutterstock
One of the reasons why niacinamide is a favorite amongst dermatologists and skincare lovers alike is the various benefits it has.
Some of the benefits of niacinamide include minimizing the appearance of pores, oil control, treating hyperpigmentation or dark spots, acne treatment, and reducing the appearance of fine lines and wrinkles (via Healthline). Along with all of these benefits, Healthline reports that niacinamide can help with immunity and the skin's lipid barrier. These two benefits help maintain moisture and keep your skin looking fresh and plump with hydration. Because of all of the hydrating properties of niacinamide, it is also used to treat irritated or sensitive skin after a flare-up.
Advertisement
However, one of the most important benefits you can get from niacinamide is the potential protection against skin cancer. Dr. John Zampella and Dr. Laura Ferris tell Self that they often suggest oral niacinamide to patients with a high risk for non-melanoma skin cancers because of a 2015 study that reported a 23% decrease in skin cancers in those that received it.
How to use niacinamide correctly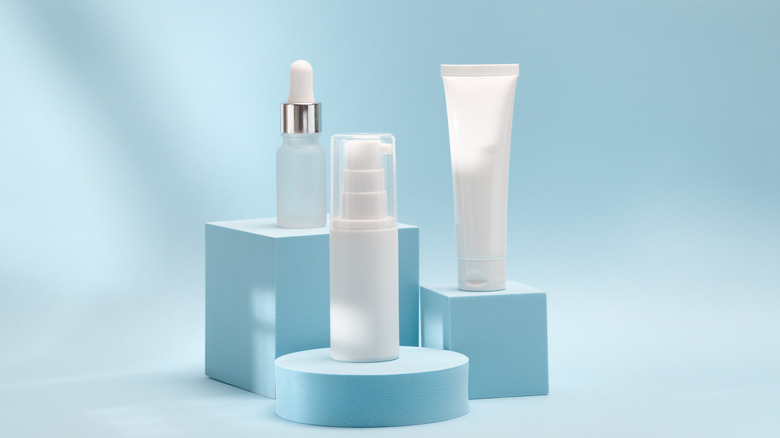 TanyaJoy/Shutterstock
Like any skincare product, you want to make sure you are using niacinamide correctly. It is so flexible in its usage that it has appeared in many different formulas. Between creams, masks, oils, and serums, there's no right way to apply niacinamide.
Advertisement
However, if you want to get the full benefits of niacinamide, you will want to go with any product you can keep on for a longer time. Rather than using it in a cleanser product that gets washed off, use niacinamide in a serum, moisturizer, or oil that will penetrate the skin. As dermatologist Blair Murphy-Rose tells Vogue, the best form of niacinamide is in a topical product. Because the ingredient absorbs into the skin very well, it can best help when it can directly target the skin issue. The Ordinary's Niacinamide 10% + 1% Zinc Oil Control Serum is a fan favorite and a great way of incorporating it into your routine. This product averages 4.3 stars out of 5, across over 5,000 reviews. Any niacinamide product you use should be applied according to instructions for clear and glowy skin.
Advertisement