Bernadette Roe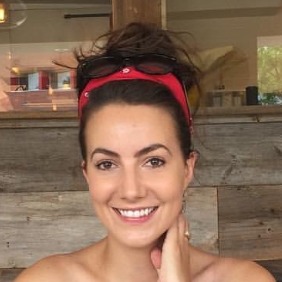 School
St. Mary's University, The University Of Victoria, SUNY Binghamton
Expertise
Celebrity Culture, Reality TV, Politics
Bernadette is a huge fan of The Bachelor and Bachelorette franchises. She finds the series endlessly entertaining, not to mention dramatic.

She also loves following politics and all the drama that comes with that world.

Bernadette also loves the world of reality TV, from "Selling Sunset" to "Bling Empire."
Experience
Bernadette has been writing for Nicki Swift since February 2020 and loves working in a fast-paced environment. She loves staying on top of the current news from Britney Spears to Joe Biden and following the reactions about major moments on Twitter. Prior to Nicki Swift, Bernadette wrote for Floor 8. She lives in upstate New York with her Pomeranian, Olive.
Education
Bernadette pursued English Literature throughout her education. For her bachelor's degree, she completed a thesis on the work of David Sedaris. In her master's degree, Bernadette studied Gothic literature, particularly the work of Ann Radcliffe. For her PhD, Bernadette studied nonfiction and completed a manuscript on memory and looking back.
Stories By Bernadette Roe