Soft-Launching Isn't Just For New Relationships Anymore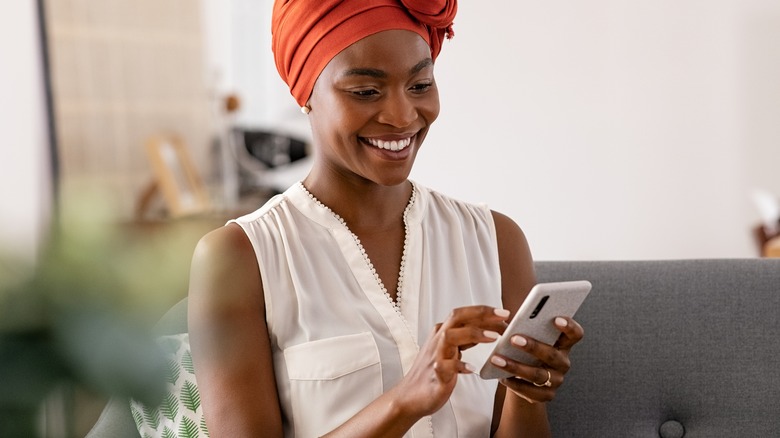 Rido/Shutterstock
Soft-launching was once a practice limited to businesses looking to do a mini-release of a new product before a full launch. Now, the term "soft-launch" has been borrowed from the world of start-ups and entrepreneurs and applied to romantic relationships.
Advertisement
In a relationship soft-launch, a couple gradually shares their relationship online. They may post a picture showing their partner's hand, or they might share a selfie together without explaining in the caption that the person next to them is their new significant other. These posts hint to social media followers that there may be a budding romance without addressing it directly.
Soft-launching helps ward off awkward, unwanted comments about a new relationship while taking it slow with that special someone. And rather than changing your relationship status on Facebook or posting a bold photo of you and your boo mid-smooch, soft-launching offers an air of mystery. Soft-launching offers several benefits, but new couples aren't the only ones doing it. Now, a whole new group of people is using this term.
Advertisement
What is a baby soft-launch?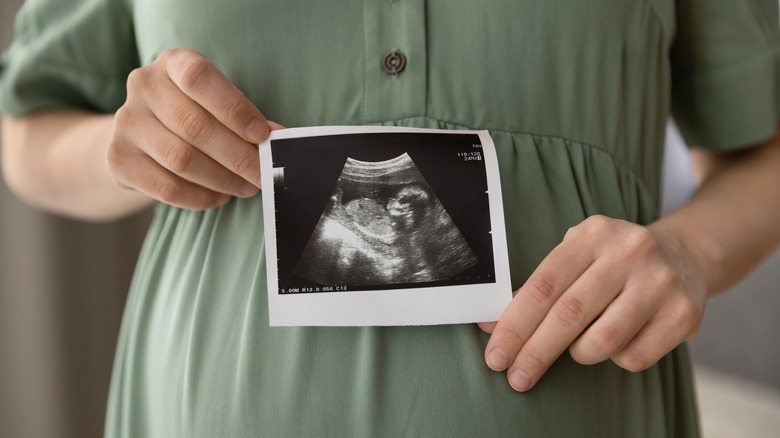 fizkes/Shutterstock
We live in an era of "sharenting," which the Oxford English Dictionary defines as "[t]he action or practice of sharing news, images, or videos of one's children on social media websites." But this era may soon be winding down, as more parents are choosing to limit their social media posts and instead soft-launch their pregnancies and birth announcements. For instance, in February 2022, Kylie Jenner soft-launched the birth of her second child on Instagram, posting a photo only showing the baby's hand with a "2/2/22" caption — the baby's birth date. Just like a relationship soft-launch, Jenner has chosen to only show glimpses of her son, keeping him mostly out of the public eye.
Advertisement
For parents-to-be looking to soft-launch a pregnancy, it may involve posting a photo of a small baby bump or sharing a video of a shopping excursion for baby clothes. Or it may not involve social media at all. Activist Packnett Cunningham kept her pregnancy a secret until finally telling a few friends face to face. "Being able to tell people in person and not being expected to make some kind of Internet announcement to friends, strangers, associates, former friends, high school classmates ... once I relieved myself of that, I relieved myself of undue stress," she told Harper's Bazaar.
Reasons to soft launch a baby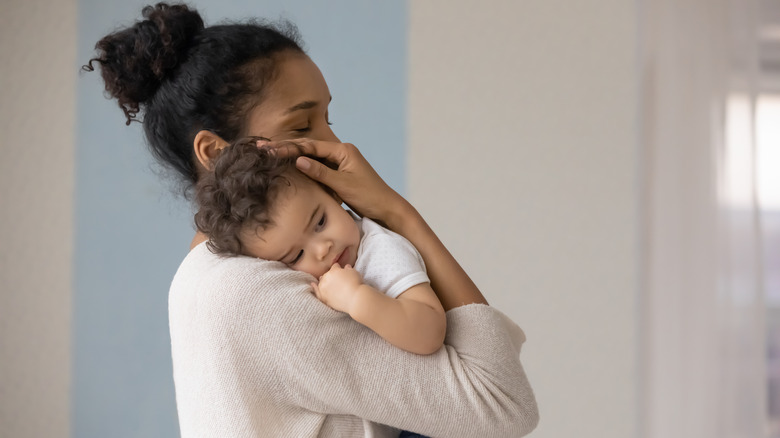 fizkes/Shutterstock
Welcoming a bundle of joy into the world can be one of life's most exciting milestones. Sharing that experience with friends, family, and followers on social media can create a sense of community and support — two things many new parents crave. However, soft-launching a baby can offer several benefits. According to WebMD, some degree of postpartum depression affects up to 70% of women and around 10% of men. During this time, new parents should take special care of their mental health and well-being, including logging off social media when needed. Limiting what you share about your pregnancy or newborn online can leave commenters with little to criticize or offer unsolicited advice on.
Advertisement
Some parents are also choosing to soft-launch out of compassion for others who are struggling to conceive or carry to term. One mother shared with Brides, "... most parents assume they'll deliver a 'healthy' baby — but that's not always the case for some parents-to-be. I certainly didn't want to rub my good news in the face of friends who were having difficulties conceiving or whose pregnancies ended in heartbreak." Finally, soft-launching may benefit your baby. Robert C. Hamilton, M.D., told Parade, "You have to realize that when you put those photos and posts into the public sphere, there are people out there who could take that information and use it in a way that would not be appropriate." Oversharing about your baby could compromise their safety and privacy, which parents should never want to happen.
Advertisement