Here's Why You Should Add Azelaic Acid To Your Skincare Routine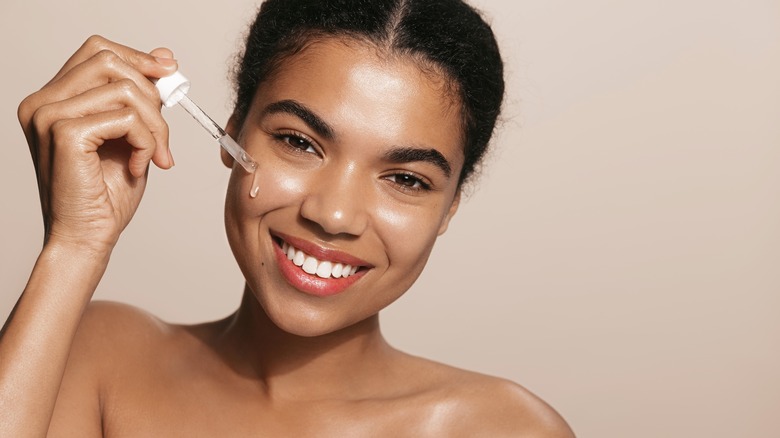 Lyubov Levitskaya/Shutterstock
We are living in a new era of skincare. In the past, buyers focused on what the latest face mask or toner was in general; they weren't thinking about what they were made of. Then skincare product lovers began paying closer attention to ingredient lists, discovering, for instance, which hyaluronic acid serum is right for them, and whether or not it's safe to use vitamin C and retinol together.
Advertisement
Things took one step further when brands like The Ordinary and The Inkey List began to emerge. These brands shined a spotlight on individual skincare ingredients and provided them in potent standalone forms. 
With this growing awareness of what's in our skincare products, people have learned to plan out their skincare routine based on including the key ingredients that work best for them. This can take some time, especially with so many buzz skincare ingredients to choose from. And it can get overwhelming trying to understand, or even remember, what each one of them does. While hyaluronic acid and retinoids have earned themselves quite a reputation, not enough is said about the lesser-known skincare ingredients that pack just as much of a punch. Speaking of, it's time to give azelaic acid its moment in the spotlight.
Advertisement
What is azelaic acid?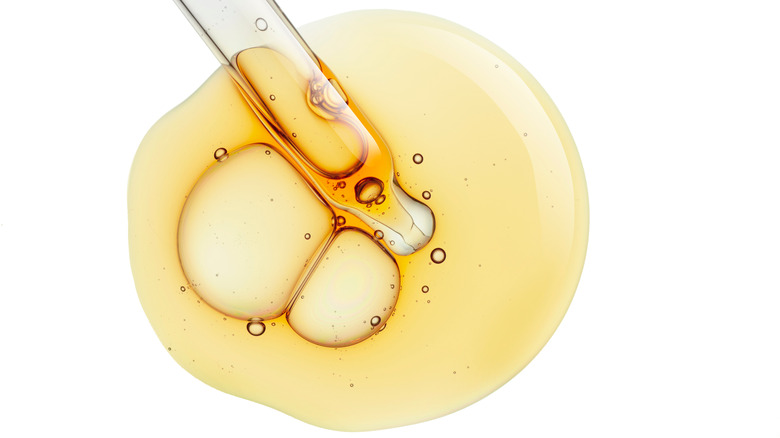 Fotaro1965/Shutterstock
When it comes to skincare solutions for acne, everyone is familiar with the usual suspects: salicylic acid and benzoyl peroxide. But no one talks enough about azelaic acid. According to Healthline, azelaic acid occurs naturally in grains such as barley, wheat, and rye. Because of its antibacterial properties, it's a powerful acne fighter and can also reduce inflammation, unclog pores, and even skintone (via Dr. Sam's).
Advertisement
In prescription form, azelaic acid comes in a concentration of 15% to 20% (via Today). When purchased over the counter, a 10% concentration is common. Because it is gentler than other alpha hydroxy acids (AHAs), such as benzoyl peroxide and salicylic acid, azelaic acid is a great option for those with sensitive skin and is even safe for pregnant women and those who are breastfeeding. However, while it is less likely to irritate your skin as compared to other AHAs, it does take longer to be effective, per Healthline. 
Azelaic acid can be found in a number of skincare products, from cleansers to night creams. According to Healthline, because it is an active ingredient, you want to apply it and allow it to fully absorb before continuing with your skincare routine.
Advertisement
Benefits of azelaic acid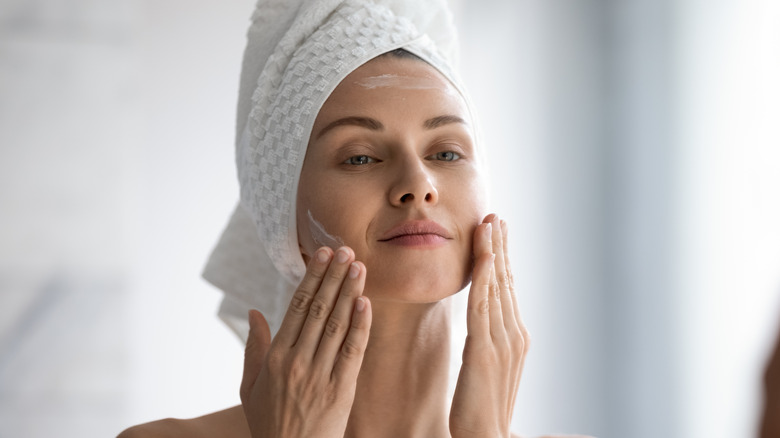 fizkes/Shutterstock
As mentioned previously, azelaic acid does a lot for your skin, but one of the top preferred purposes it serves is helping with breakouts. It works to deeply cleanse your pores and mildly exfoliate your skin to keep it clean, per Healthline. Azelaic acid also helps to encourage cell turnover which will help your skin recover from a breakout faster than usual. 
Advertisement
For some, scarring is the worst part of dealing with acne, especially since it lasts longer. Azelaic acid can treat this, as well, with its skin-brightening properties. As board-certified dermatologist Dr. Emmy Graber explained to NBC Select, "Azelaic acid can also lighten the brown spots that are left behind from old acne marks, which we see most often in people who have darker skin tones."
Acne aside, another one of the major benefits of azelaic acid is the way it can help with rosacea. Board-certified dermatologist Dr. Gervaise Gerstner explained to Byrdie, "It's a less irritating option, which is why we use it for rosacea because the skin tends to be very sensitive."