The Shopping Tool That Makes It Easier Than Ever To Shop Women-Owned Small Businesses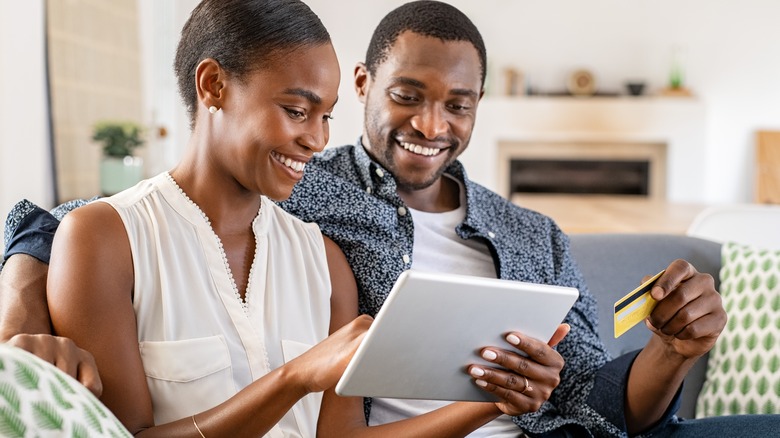 Rido/Shutterstock
In today's age of fast fashion and retail giants like Amazon, which receives over half of all online merchandise sales, according to Pymnts, small businesses are at a significant disadvantage. Even consumers who prefer to shop from smaller merchants tend to have a hard time justifying the amount of time it takes to find products from lower-volume retailers in comparison to the ease of ordering from a site like Walmart, which receives over 7% of all e-commerce sales, as reported by Insider Intelligence.
What has long been missing in the online shopping space is an easy, efficient way to search for specific types of products from small businesses in one place. Finally, the solution has arrived in the form of a new tool created by Cara Oppenheimer and Cary Fortin. The free internet browser extension allows shoppers to search a huge database of small businesses and filter the results to prioritize companies and products that align with their own values. You can limit your search to businesses that are woman-owned, owned by a specific minority, or to products that are vegan or ethically and sustainably sourced. Here's what you need to know to make the switch to conveniently shopping with small businesses.
Enter Goodbuy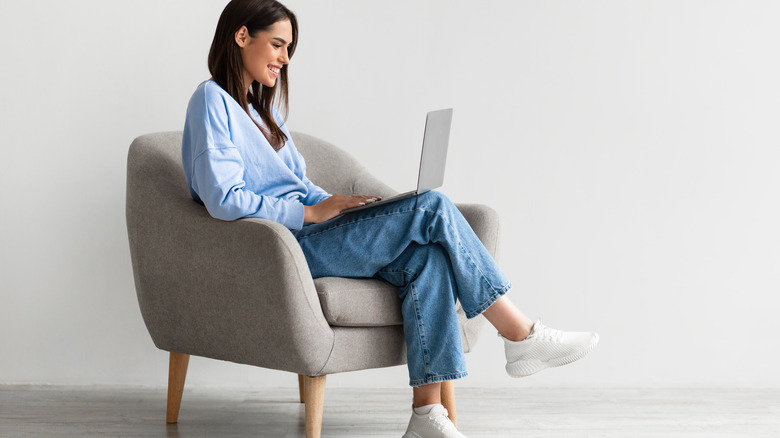 Prostock-studio/Shutterstock
Cara Oppenheimer and Cary Fortin's creation, Goodbuy, is a browser extension you can download for free and add to either the desktop version of Google Chrome or the mobile version of Safari. Once the extension is installed, searching for products offered by the small business of your choice becomes basically automatic. Simply open Google or the alternative search engine of your choice and type in the product you're looking for just like you normally would. Goodbuy filters the results according to your selected preferences to display small businesses that carry the items for which you're searching. For example, searching for "nose ring" with the preferences "Black-owned" and "women-owned" selected will present you with options like Gogo Lush, a small handmade jewelry shop.
By tweaking your preferences, you can choose to see results from businesses owned by indigenous women, for instance, who are among the most underrepresented groups, according to the Women's Media Center. The way Goodbuy can afford to offer a free browser extension for consumers and a free Shopify app for small business owners is by collecting 10% of each sale made through the platform, per Goodbuy's official website. Shop owners like Melody, co-founder of sustainable clothing brand Mxt 2510, are loving it judging by the website's reviews. "We love Goodbuy. It allows small businesses like ours to grow and get recognized in ways we wouldn't have received elsewhere. We're so grateful to be part of this community," Melody writes.
Why where you shop matters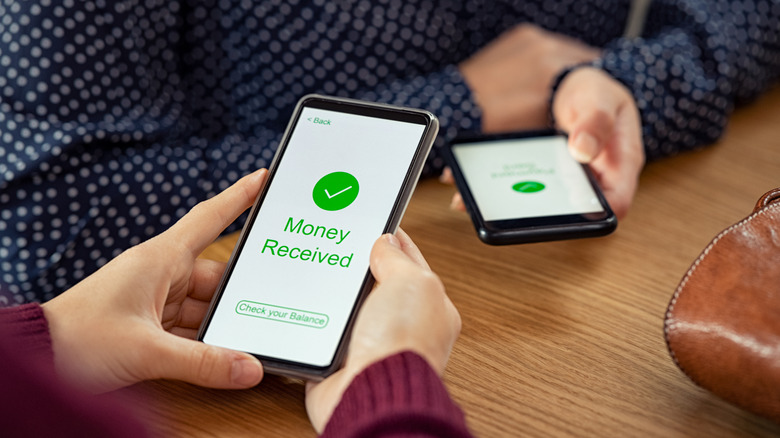 Rido/Shutterstock
When most people click the button to make an online purchase, they aren't thinking beyond the point of receiving that purchase. Where your money ends up and how that affects the economy as a whole feels like a faraway concept. The shocking reality is that 70% of all online purchases are made from just 15 companies, per Insider Intelligence. This means the vast majority of profits from online sales worldwide ends up in the pockets of the same handful of millionaires and billionaires.
Generally speaking, money that ends up in the hands of a millionaire or billionaire stays there. Money that ends up in the hands of a small business owner is more likely to flow back into the economy in the form of job creation or charitable donations, according to Score. When you choose to buy products from small businesses, you choose to stimulate the economy and personal pockets rather than simply contributing to the hoarding of money by another mega-retailer.