Exactly How To Get The Preppy Chic Look Of Meredith Blake From The Parent Trap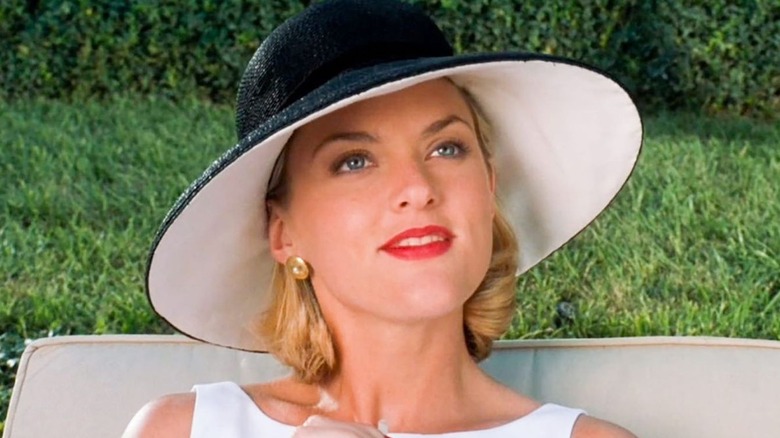 Disney
In the words of Meredith Blake: "Being young and beautiful isn't a crime, you know."
Meredith Blake may have been painted as the villain in the 1998 adaptation of "The Parent Trap", but after a firm re-evaluation as adults, many of us seem to have come to the conclusion that she was just misunderstood. I mean, who would want to be splashed at the pool, have a lizard put on their head, or be pushed into the lake on an air mattress? Even Elaine Hendrix, who portrayed Blake in the movie, shared on TikTok last year that she believes that, "Meredith Blake was never a selfish gold digger, she was determined and opportunistic."
No matter where you land on Blake's values, you have to respect that she is the queen of preppy chic fashion. Recently, social media has taken notice of Blake's iconic style due to the rise of academia and preppy fashion aesthetics. Her style has classic late '90s prep written all over it, reminiscent of the style of the late Princess Diana with pieces that truly never go out of style.
If you are looking to mimic the preppy chic style of Meredith Blake in your wardrobe, here are five essentials for getting the look.
Chic athleisure pieces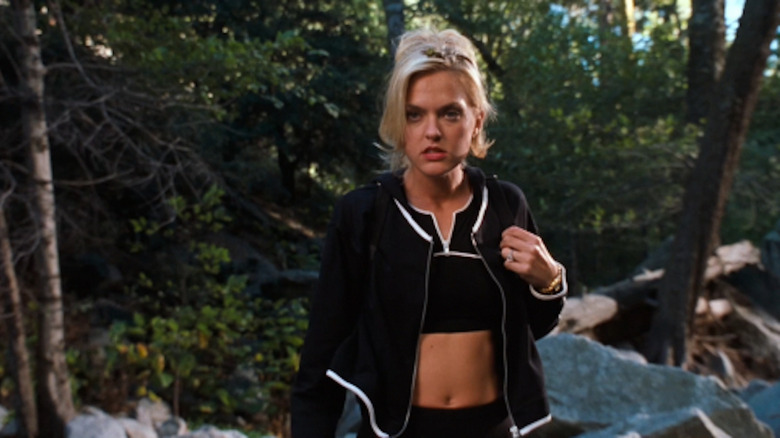 Disney
Meredith Blake may not have known much about the logistics of camping, but she sure had the fashion game down. Like most people who wear the preppy aesthetic look, her athleisure is on point. Her monochromatic black and white look is to die for, not to mention her cute Prada backpack. Today, it is simple to recreate Blake's look with a chic athletic dress, such as the popular Traveler Dress from Abercrombie & Fitch, or a two-piece activewear set, like the Adelina Ecomove Set from Reformation.
The basic LBD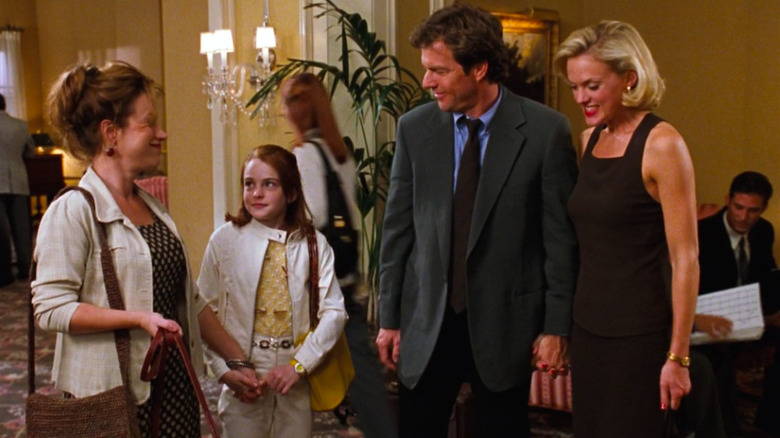 Disney
Everyone needs a little black dress in their wardrobe. Ever since it was first created in the 1920s by Coco Chanel, the look has become a staple for countless women (via Smithsonian Magazine). All fashion icons of our time, from Princess Diana to Audrey Hepburn, had their iconic LBD moments. Meredith Blake is no exception, as she rocked her favorite black dress while introducing Nick to her parents. The LBD is a classic preppy staple, perfectly paired with gold jewelry and a bold lip.
Perfectly tailored separates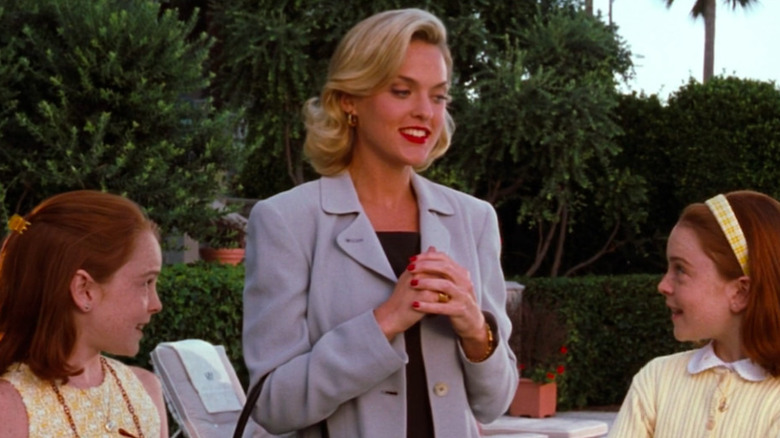 Disney
Say what you want about Meredith Blake, she knew how to rock perfectly tailored separates. Dusters, in particular, seemed to be a staple in her wardrobe. While duster coats are still part of the preppy scene today, we also see many oversized blazers that resemble dusters. Influencers like Matilda Djerf may be to thank for that. Matilda mixes both contemporary and preppy styles, often styling outfits with oversized blazers (via Instagram). To re-create the look for yourself, try throwing a long blazer over your little black dress next time you go out.
Don't forget accessories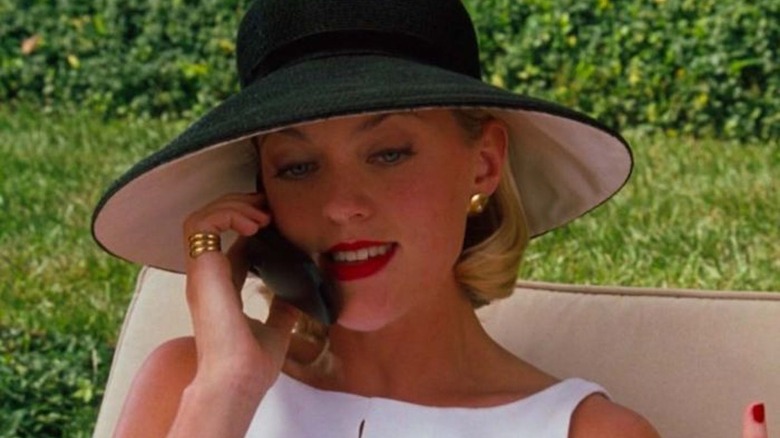 Disney
One important key to Meredith Blake's preppy style is her ability to accessorize to perfection. Blake's accessories throughout the movie were often the highlight of her outfits. From her Prada backpack during the infamous camping trip to her poolside look with that iconic black sun hat, she was never lacking. She was also always adorned in classic gold jewelry which perfectly complemented her red lips and nails, giving her an even more luxurious aesthetic. So '90s chic!
Shift dresses galore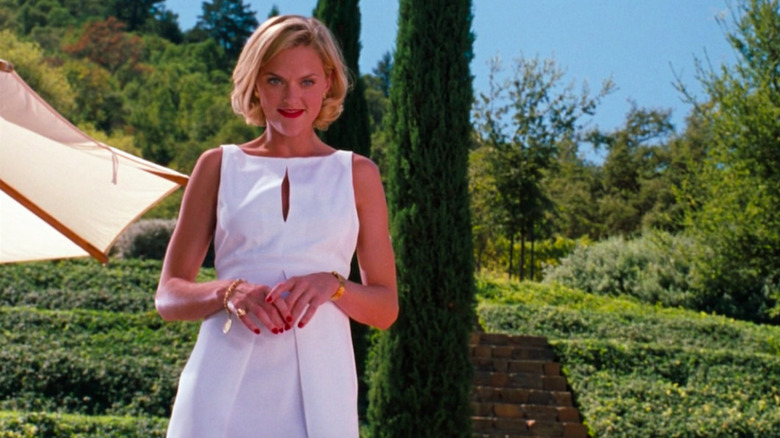 Disney
Meredith Blake was a publicist, so it was no surprise her looks always seemed to have a corporate flare. In true '90s fashion, one of Blake's favorite work-wear pieces seemed to be the shift dress. Her preppy work-wear style rarely took a day off, as evidenced by the fact that she donned that classic white shift dress while lounging by the pool. Many women today are taking Blake's style inspo to heart and making the shift dress more casual with preppy sneakers and headbands (via Instagram).