If You're Wanting To Hop Off The BeReal Bandwagon, Here's How To Delete Your Account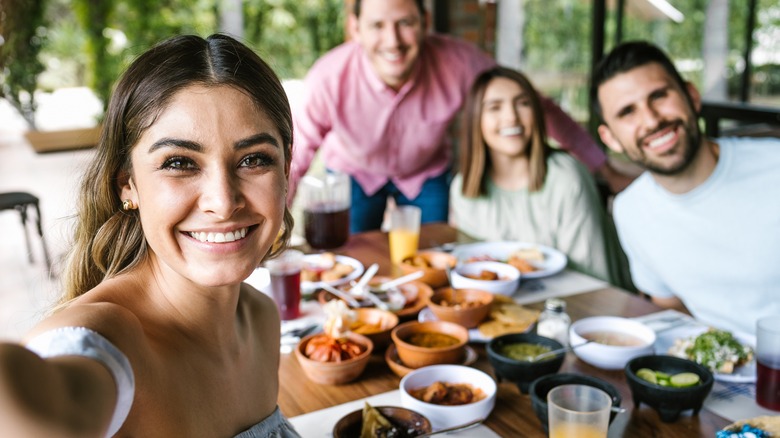 Marcos Castillo/Shutterstock
The social media app demanding life without filters, BeReal, was released in 2020 but has exploded in popularity this year. In just one year, the platform went from 921,000 to 21.6 million users, according to Influencer Marketing Hub. Part of this viral success is probably due to the company's generous college campus referral program, during which it paid students up to $50 for each person they convinced to sign up for and use the app. The other part is likely due to society's growing disdain for social media influencers and their curated content.
BeReal is often referred to as an "anti-influencer" social media platform. As reported by Linkfluence, Gen Zers and Millennials have become particularly fatigued by the inauthenticity of sponsored social media posts by celebrities and influencers. BeReal has solved that problem by providing a platform for sharing only spontaneous unedited, unfiltered, unstaged photos of real life. If you've succumbed to the hype and used the app but now, you're feeling a little uneasy about it, here's what you need to know to decide whether you want to delete your account and how to do so since the option is somewhat hidden.
How to delete BeReal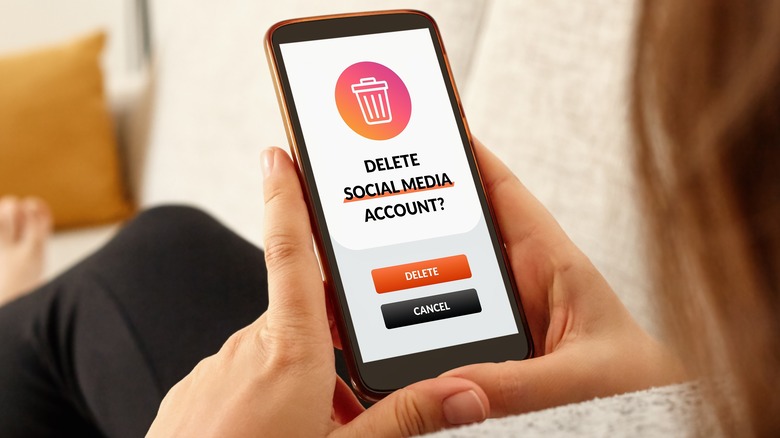 maicasaa/Shutterstock
If you've heard enough from concerned parties like TikTok users @Squibbzz and @Zansip12106 and decided that you'd like to end your participation on Bereal, start by deleting your account, which will delete your data. In order to do this, you'll need to open the app and view your profile by tapping on your profile photo. In the upper right corner, there are three dots to indicate a settings menu. Tap these dots and select the "Help" button. 
According to BeReal's official website, begin by selecting "Contact Us" from the next menu. Scroll to the bottom of the following menu and choose "Delete Account." You'll be asked if you are sure and then notified that your account will be removed after a 15-day waiting period. If you log in at all during those 15 days, your account will be restored. So, if you're serious about leaving the platform, it's best to delete the app from your phone as well. To delete the app, simply uninstall it the same way you would remove any other app from your device.
Reasons to consider deleting BeReal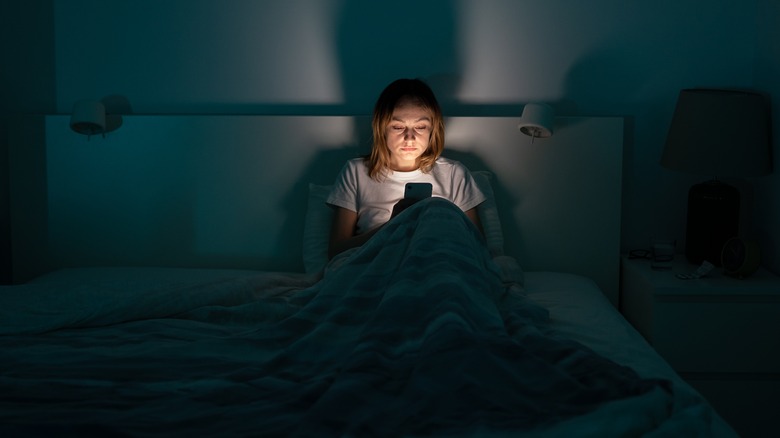 DimaBerlin/Shutterstock
It seems clear that the premise of BeReal is a worthwhile one. The type of extremely staged and edited photos flooding traditional social media platforms are doing harm to the mental health of their audiences. This is especially true for teens and young women, according to a study published in Acta Pyschologica. However, BeReal is still social media and can create similar pressure to perform and conform for some individuals. The way it works — by taking in-app photos using both the user's front and back-facing cameras simultaneously — can also make for some serious breaches of privacy.
In addition, there have been concerns voiced by former users and security experts such as Jeff Williams, Avast's global head of security, about the app's terms and conditions and its default geolocation settings. For instance, the terms on BeReal's official website clearly state that BeReal owns the photos you share for 30 years and can do whatever they choose with them during that time. This includes using your candid, unedited photos in viral ad campaigns. It is also worth noting that unlike other social media apps like Instagram and Facebook, BeReal defaults to geolocation being turned on when you post a photo. Depending on whether your settings share your photos with only your friends or the whole app, this could pose some major safety risks.