Why You Need To Add Augustinus Bader's Brow And Lash Serum To Your Holiday Wish List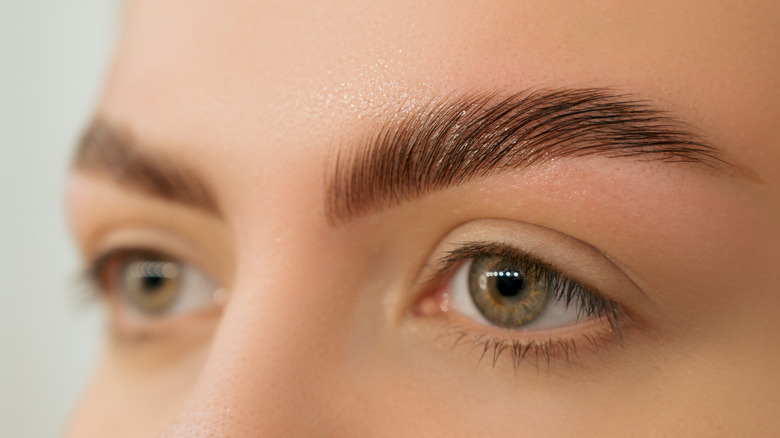 Pazyuk/Shutterstock
We may receive a commission on purchases made from links.
Have you ever wished you could ditch your mascara and brown gel for natural length and definition? Now might be your chance. Augustinus Bader has released a new bombshell lash and brow serum that promises longer and fuller lashes, thicker eyebrows, and healthier, shinier, and more luscious lash and brow hairs in general (via Augustina Bader). You've likely heard similar claims from serums sold by other brands, maybe even at lower price points, and may be wondering what makes this product any different.
Advertisement
Prescription drug lash serums, like Latisse, have been under fire in recent years for their unpleasant side effects like irritation, redness, skin hyperpigmentation, permanent eye discoloration, and facial hair growth, as detailed by Hers. Here is a deep dive into the ingredients behind and review of Augustinus Bader's The Eyebrow and Lash Enhancing Serum and why this is the lash and brow product you'll want to add to your holiday wish list.
The Eyebrow and Lash Enhancing Serum's ingredients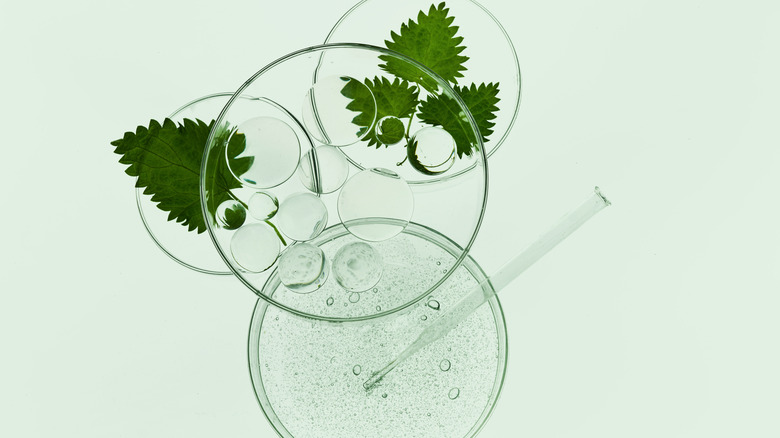 vetre/Shutterstock
The main ingredients in Augustinus Bader's The Eyebrow and Lash Enhancing Serum are roselle extract, safflower extract, biotin, and red winter algae. According to Ceremonia, safflower extract promotes hair growth by infusing hair follicles with fatty acids and antioxidants. Roselle extract is a potent source of natural alpha-hydroxy acids (AHA), which can help to keep hair follicles exfoliated and free of debris that can inhibit hair growth (via Lotus Garden Botanicals). Biotin is also known as vitamin B7, a deficiency in which can cause thinning and brittle hair (via WebMD). Red winter algae, as detailed by Prose, provides protective properties for hair, shielding it from pollution and free radical damage.
Advertisement
These nourishing ingredients promote the growth of healthy new hair while protecting existing hair from breakage and damage. And all without the risk of serious, painful, or embarrassing side effects. If Santa is bringing you a lash or brow product this year, this is the one you want on his list.
The Eyebrow and Lash Enhancing Serum's results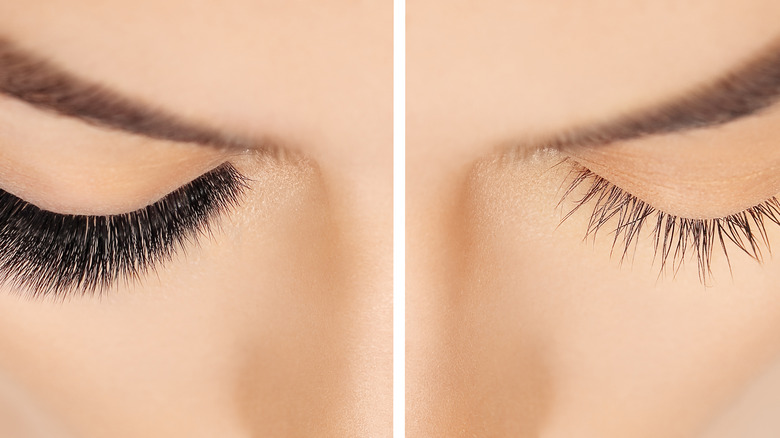 YURII MASLAK/Shutterstock
The results of a 12-week user study of over 100 adults with sensitive skin conducted by Augustinus Bader and posted on its website are extremely promising. The experiment looked at several performance categories, including but not limited to length and curl, fullness and volume, strength, and hydration and health. When it came to the length and curl of their lashes, 98% of users reported increased length and curl. As far as brows go, 96% of users agreed that they noticed more fullness and definition. A staggering 98% reported that both their lashes and brows looked and felt denser and more voluminous after using the product for three months.
Advertisement
If you are someone who struggles with sensitive skin and shies away from "heavy-duty" prescription treatments for lash and brow growth, this serum is a gentle and effective alternative. Snag it at Sephora for rewards points or head straight to the Augustinus Bader website, if you don't want to count on receiving it in your holiday stocking.
Purchase The Eyebrow and Lash Enhancing Serum on Augustina Bader's website for $150.