What We Know About The Sally Beauty Store Closures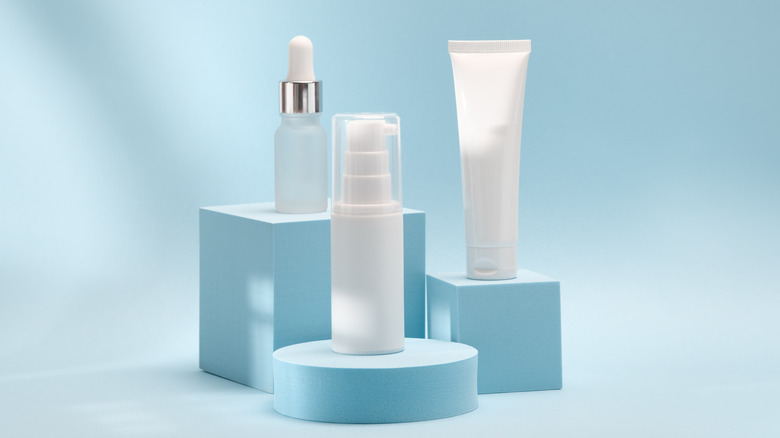 TanyaJoy/Shutterstock
When you need salon-quality hair and beauty supplies, Sally Beauty Supply is probably one of your convenient go-tos. The store specializes in selling quality products at a much more affordable price to make them accessible to everyone. The beauty retailer offers products like hair dye, nail polish, makeup, and a variety of other beauty tools for customers and beauty professionals to have easy access to the supplies they need.
Sally Beauty Supply first opened in 1964 in New Orleans, and by 1978, the company had successfully opened its 25th store. According to Sally Beauty Holdings Inc., Sally Beauty Supply now operates over 3,700 stores worldwide today. Through its other business unit, known as the Beauty Systems Group (BSG), it operates an additional 1,300 stores, totaling over 5,000 stores in operation. However, as it faces new challenges, the company has announced some upcoming store closures, emphasizing its plan to evolve and grow from there.
Sally Beauty Supply closures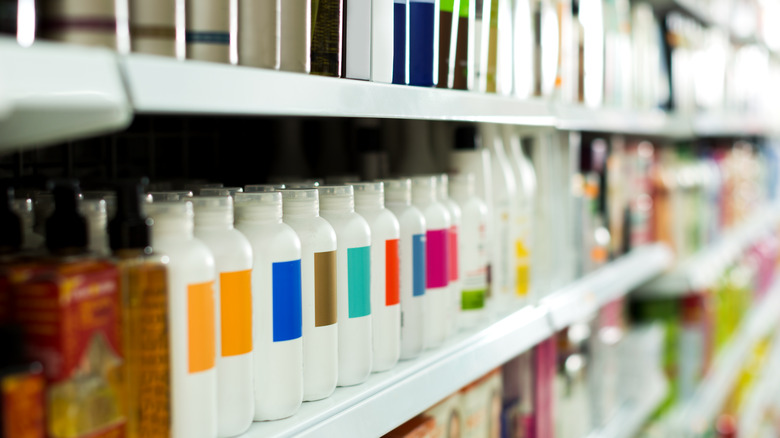 Jackf/Getty Images
On November 11, Sally Beauty Supply announced an upcoming closure of 350 stores within the United States starting in December. Additionally, two distribution centers in Oregon and Pennsylvania will also shut down (via Retail TouchPoints). While the company seemed to do well following COVID-19 pandemic lockdowns, as well as doubling its competition's foot traffic, Sally Beauty Supply was no stranger to the economic challenges that followed soon thereafter. 
According to the latest Sally Beauty Holdings report for Q4 2022 (via Business Wire), its consolidated net sales were a total of $962.5 million, which was a 2.8% decrease compared to 2021. The company cites "inflationary pressures" as well as supply chain challenges as the reason for the closures. In fact, U.S. News & World Report reports that 81% of Americans have adjusted their shopping habits due to inflation, which, in turn, has impacted many retail companies like Sally Beauty Supply.
"In fiscal 2022, we delivered net sales of $3.8 billion, gross margins above 50% and adjusted EBITDA of more than $500 million amidst a highly dynamic and challenging macro environment," Denise Paulonis, the president and chief executive officer of Sally Beauty Supply, says in the report. "Our teams executed well, navigating inflationary pressures and supply chain headwinds, while remaining focused on serving our customers." By the end of Q4, the company was already operating at 117 fewer stores than in 2021. Paulonis credits the Sally Beauty Supply workforce teams for handling these pressures well, something they plan to continue and evolve from for the future of the company.
The future of Sally Beauty Supply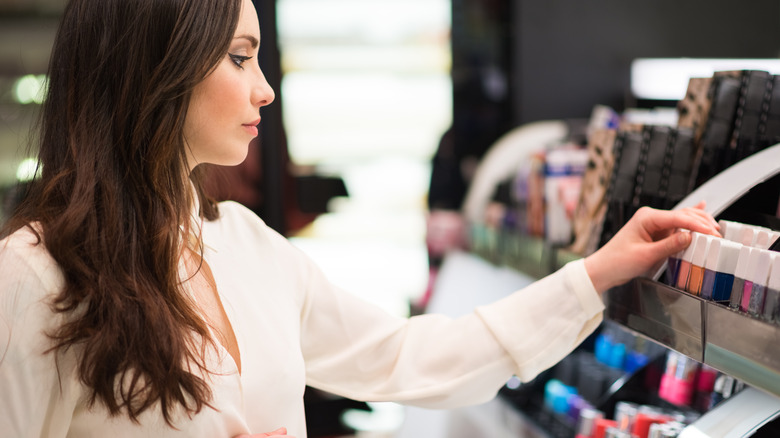 Minerva Studio/Getty Images
The closures come as a result of the many challenges the company has experienced in the last few years, particularly with in-store visits from its customers. Glam previously reported that Sally Beauty Supply was struggling to reach last year's foot traffic numbers, landing at just 89,582 in-store visits as of August 2022, as compared to its 124,420 in-store visits on April 18, 2022. While inflation has been a current challenge, lockdowns and other results of the pandemic were certainly no help.
President and chief executive officer of Sally Beauty Supply Denise Paulonis explains in the report that the company will execute three strategic initiatives following the closures in an effort to increase profitability beginning in 2023 (via Business Wire). The goal of these initiatives is to transform the company and the customer experience as a whole. "We will enhance our customer centricity, including an expanded services ecosystem to support our professional stylists and increased education and expertise to inspire and support all customers; grow our Sally portfolio of high margin owned brands and amplify innovation; and increase the efficiency of our operations," Paulonis says in the report. "Moreover, we will also advance our ESG and our diversity, inclusion, and belonging commitments." 
Overall, Paulonis explains that these initiatives are an effort to increase shareholder value and boost long-term financial performance. With this plan, the company hopes to save about $50 million while increasing sales for the fiscal year 2023.